Russell Westbrook downplays Kevin Durant's alley-oop in awkward exchange with reporter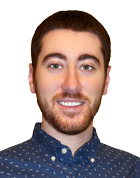 Sunday night's NBA All-Star Game gave fans everywhere exactly what they were waiting months to see: A connection between Kevin Durant and Russell Westbrook. The two hooked up for a smooth alley-oop in the first quarter, bringing back memories of their time together in Oklahoma City.
The internet was sent into a frenzy, as was the Western Conference bench, but Westbrook didn't make much of it. He had a painfully awkward exchange with a reporter after the game when asked about the first-quarter connection.
"Oh, that was a question? … He threw a lob and that's all that happened. He just threw a lob. It's basketball. That's it.
The reporter asked if Westbrook and Durant exchanged high-fives, to which Russ said this:
"Did you see it? Oh, OK. Y'all have a great time, I'll see you in the second half of the season."
At halftime, Durant was asked about the alley-oop. Like Westbrook, he didn't say much, but did compliment his former teammate's hops.
"He's a great basketball player. He was open, so I threw him the lob and he can jump really high so, yeah, good play," Durant said.
While it was fun to see these two connecting once again, it's clear they're not going to mend this broken relationship any time soon.