NBA world reacts to league moving All-Star Game out of North Carolina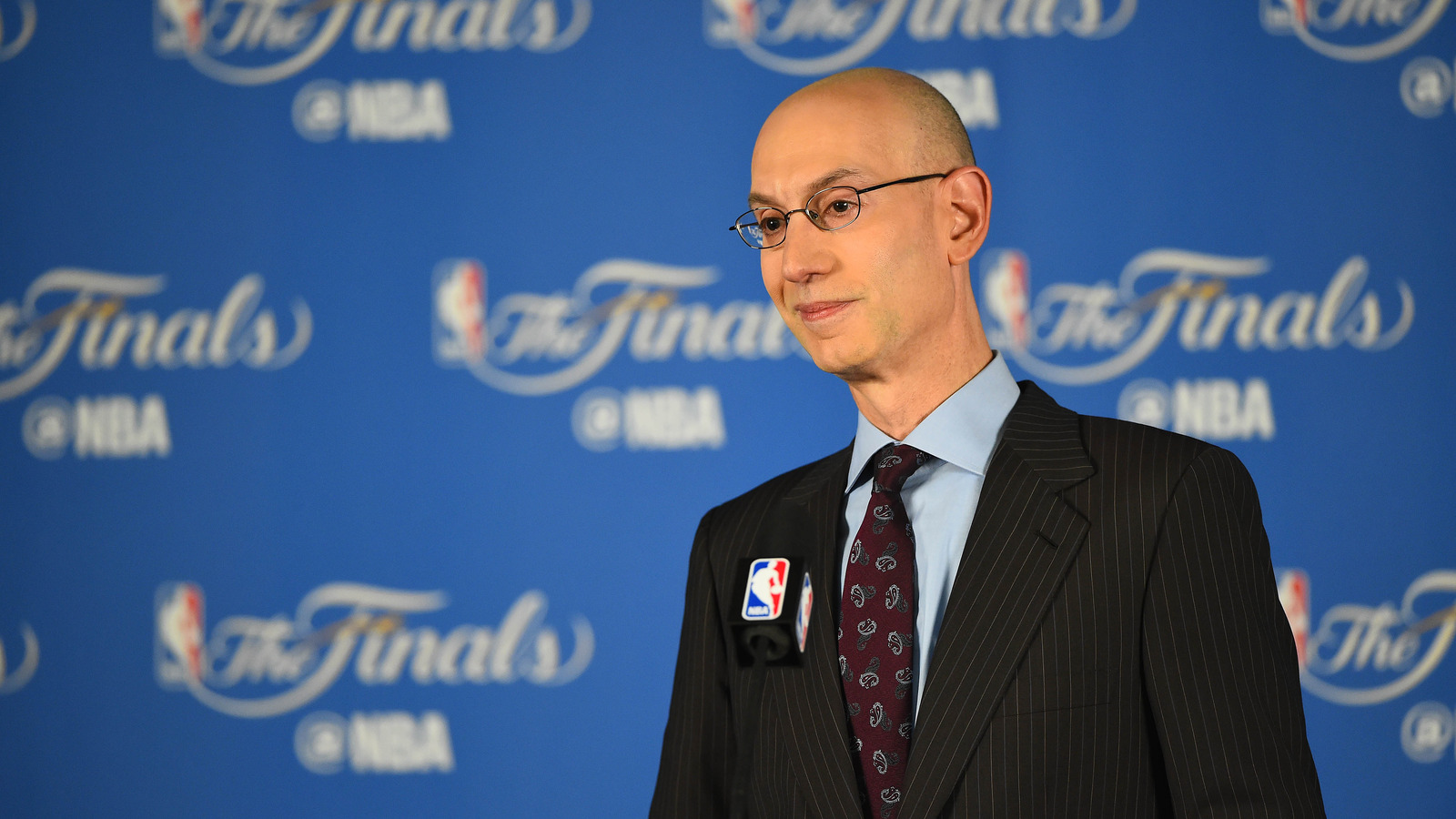 The NBA announced Thursday afternoon that the 2017 All-Star Game will be moving from Charlotte to New Orleans due to gridlock in resolving the North Carolina state legislature's controversial decision to eliminate certain protections in place for the LGBT community.
The eliminations included a mandate demanding gay, lesbian and transexual people to use the bathroom of their birth gender–a mandate the league believes runs against the spirit its marquee event weekend.
After trying to work with the state to amend this issue in time for the All-Star Game, the league opted to move the venue to New Orleans for 2017 and stated its desire to try again with Charlotte in 2019.
NBA's statement: pic.twitter.com/aZBkWeotP9

— Steve Kyler (@stevekylerNBA) July 21, 2016
3
It's an unprecedented move for a major American sport, and the NBA world is weighing in on the groundbreaking move:
I let @carmeloanthony read the NBA's statements about moving the ASG from Charlotte before asking for his reaction pic.twitter.com/4lo6oxr5fv

— Ramona Shelburne (@ramonashelburne) July 21, 2016
My official statement on the @NBA moving the 2017 All Star game out of North Carolina. #NBAfamily pic.twitter.com/65q0BBiKAU

— Jason Collins (@jasoncollins98) July 21, 2016
Nike statement on NBA taking All-Star Game from Charlotte pic.twitter.com/YE6TeN8cL4

— Darren Rovell (@darrenrovell) July 21, 2016
Kings' owner Vivek Ranadive's statement pic.twitter.com/HF4FJApy1Z

— Steve Kyler (@stevekylerNBA) July 21, 2016
Michael Jordan's statement: pic.twitter.com/Kmioqg4vNp

— Steve Kyler (@stevekylerNBA) July 21, 2016
House R Robert Pittenger says "what about China" in response to HB2 being pulled pic.twitter.com/KdT57Lfqnm

— Jonathan Jones (@jjones9) July 21, 2016
He failed our state. He failed our city. #AllStarGame #clt #ncpol #NBA pic.twitter.com/YEXEjl2eSp

— Sen. Jeff Jackson (@JeffJacksonNC) July 21, 2016
Wolves statement from Glen Taylor on NBA's decision to move 2017 All Star Game from Charlotte pic.twitter.com/MZvJ92PUtj

— Jerry Zgoda (@JerryZgoda) July 21, 2016
My statement of support for the @NBA and their decision regarding the All Star game. pic.twitter.com/NmpcRFN43K

— Casey Wasserman (@caseywasserman) July 21, 2016
Less volatile statement from North Carolina House Speaker Tim Moore, but still is against the move. pic.twitter.com/Yt87Z83lko

— Tim Bontemps (@TimBontemps) July 21, 2016
The Alliance Defending Freedom says if NBA believes there's no difference between man and woman, merge NBA and WNBA pic.twitter.com/8Pk4l8Ascf

— Jonathan Jones (@jjones9) July 21, 2016
— New Orleans Pelicans (@PelicansNBA) July 21, 2016