NBA admits it botched two crucial calls at the end of the Grizzlies' win over the Nuggets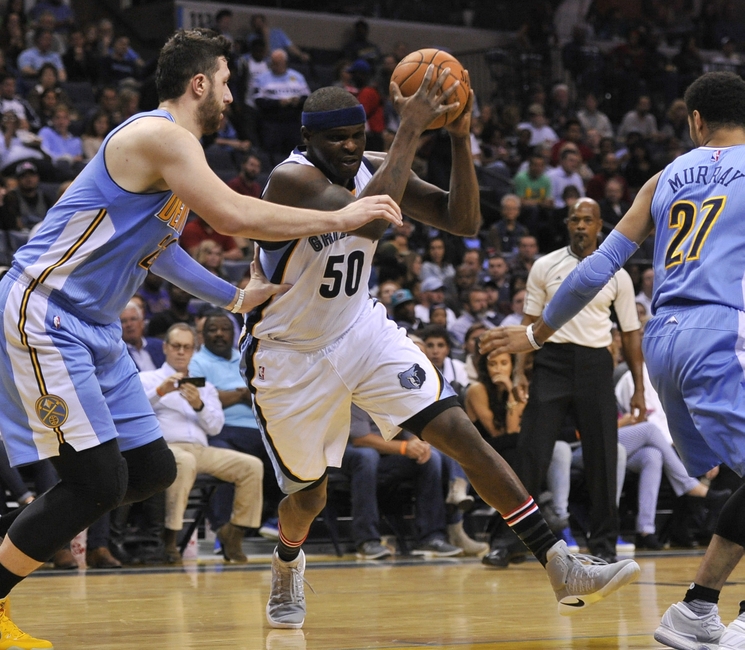 The NBA admitted that officials missed two crucial calls in the final 15 seconds of the Memphis Grizzlies' 108-107 win over the Denver Nuggets on Tuesday night that may have altered the outcome of the game.
Lets be honest, nobody likes referees. As fans, we perpetually claim that they're conspiring to nether our team's odds at winning. So, when our team gains an advantage based on a referee's decision, it's always an awkward position to be in. The National Basketball Association admitted that officials missed two (unrelated, but both crucial) calls at the end of the Memphis Grizzlies' 108-107 win over the Denver Nuggets Tuesday night.
The first missed call came with about 10 seconds to go when Nuggets guard Gary Harris stripped the ball away from Mike Conley, leading to an easy bucket and a one-point Denver lead.
Had the foul on Harris been called, the Memphis Grizzlies—who were now in the bonus after another Harris foul on the prior sequence of play—would've gone to the line for two shots. If Conley hit both free throws, the Grizzlies would've taken a three-point lead while still leaving the Nuggets plenty of time to attempt an equalizing 3-pointer. Obviously, if he had only made one free throw, Denver would've had plenty of time left to try to draw a foul of its own and/or go for the tying bucket.
Ensuing the Harris no-call, James Ennis turned the ball over with four seconds to go. What appeared to be a victory in the bag for Denver, however, was thwarted by Conley, who stole the inbounds pass and went three-fourths of the court before losing the ball, as seen in the video below.
At the end of that play, officials ruled that the ball touched Emmanuel Mudiay before going out-of-bounds. As well all remember, the Grizzlies then had the chance to inbound the ball with 0.7 seconds to go, giving Marc Gasol the game-winning basket after a stellar pass from Vince Carter.
The NBA had this to say:
"Angles reviewed in the Replay Center appeared to show Mudiay (DEN) touch the ball prior to it going out of bounds. The call on the floor was therefore confirmed as MEM possession. However, upon review of an additional angle postgame, it was determined that Mudiay did not touch the ball and possession should have been awarded to DEN."
With the lousy luck the Memphis Grizzlies had endured over the past two years, maybe this was the basketball gods' way of saying, "Sorry, fam."
The Memphis Grizzlies play next on Saturday as they travel to Wisconsin to take on the Milwaukee Bucks.
Want your voice heard? Join the Beale Street Bears team!
More from Beale Street Bears
This article originally appeared on