NBA 2016-17 forecast: Southeast Division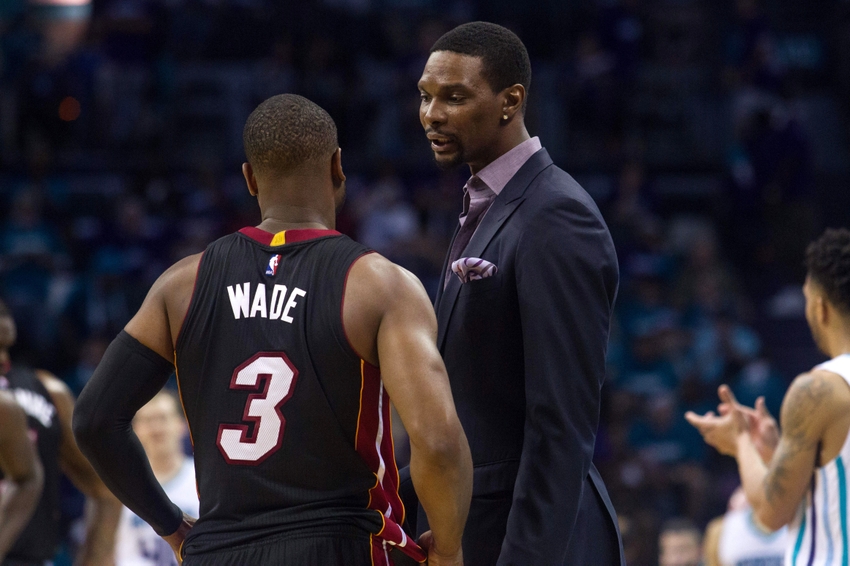 Continuing our series of preseason forecasts, we're going to examine the first of three Eastern Conference Divisions, the Southeast.
Real hoops starts soon. Let's turn our attention to our NBA Conference, the Eastern one, and examine the Southeast Division.
Many teams have undergone significant roster change, but whether they have upgraded remains to be seen. I'm saying mostly No to the question of whether any of these teams will be competitive.
As always, we'll start with the Division's worst team and conclude with its best. The "This season:" win – loss totals are within the framework of my overall league numbers. That's a painful way of writing that if you add up all my wins and losses for all my forecasts, they equal 1, 230. By an amazing coincidence, that's the exact number of games in an NBA season! The formula is 30[teams] times 82[games], divided by 2[the number of teams in a game].
ORLANDO MAGIC
Last season: 35 – 47
This season: 32 – 50
I'm usually partial to General Managers who have the courage to think for themselves, but in the case of Orlando's Rob Hennigan, I'll make an exception. I haven't any idea what he's trying to do here. Serge Ibaka and Bismack Biyombo and Nik Vucevic – how many severely limited big men can one team afford, both financially and on the floor?
They have brought in Jeff Green, who's disappointed every team he's played for. Victor Oladipo is gone, just when I thought he was ready for a step forward. Elfrid Payton will be a great point guard someday, or so they think. If he's developed, I've missed it.
New coach Frank Vogel might be able to make sense of all the odd pieces. The cupboard certainly isn't bare. Evan Fournier has great range on his jumper, and Aaron Gordon is a marvelous athlete.
Orlando and Philly are my top two choices to be heavily involved in trade talks, but not with each other. The Magic need to shed at least one of their front court men, most likely Vucevic. Beware teams whose roster problems are an open secret.
WASHINGTON WIZARDS
Last season: 41 – 41
This season: 37 – 45
This bunch was a huge disappointment last season, yet management seemed to view their regression as a fluke. The core remains the same; Bradley Beal, John Wall and Marcin Gortat get another chance, as do up & comers like Kelly Oubre and Otto Porter.
There are too many "maybes" on this roster. Markieff Morris might be a top-rank power forward, Tomas Satoransky could become a model stretch-4, Trey Burke could find himself. Scott Brooks might have the last laugh on OKC for letting him go as head coach.
Woulda, coulda, shoulda – thinking the Wiz will be a playoff contender requires the same kind of suspension of disbelief as discussing the Knicks' chances. It could all break right for both teams, but I wouldn't wager a penny on it.
MIAMI HEAT
Last season: 48 – 34
This season: 38 – 44
The Big Three is no more. Chris Bosh has been felled by chronic health problems, and Dwyane Wade, like LeBron James before him, wanted to return to his home city. The Miami Heat are a team in transition, and I may be generous in my 38-win prediction.
They still have Goran Dragic, though he shouldn't be any team's primary scoring option. Dragic's numbers will fall off sharply unless resident genius Pat Riley gets him some backcourt help. Perhaps Justise Winslow or Josh Richardson can provide the scoring they will need. Dion Waiters isn't to my taste, though he's got a great opportunity if he can seize it.
Up front, rebounder extraordinaire Hassan Whiteside has signed on for the long term. That's fine, but it looks like slim pickins after him. There's a lot of filler on the roster. Josh McRoberts, Luke Babbit, James Johnson – all are rapidly becoming end of the benchers, not people you can build a future with.
Riley won't hesitate to blow this bunch up if they have a dozen wins by mid-January.
ATLANTA HAWKS
Last season: 48 – 34
This season: 41 – 41
Atlanta thinks they ended up in the same place by swapping Al Horford, who signed with Boston, for Dwight Howard. I'm not with them on that conclusion or other ones.
How about the promotion of Dennis Schroder to starting point guard, effected when incumbent Jeff Teague was sent to Indiana? That move may work out eventually, but this season could be lost while it does.
Kyle Korver's 3-point shooting percentage tumbled last season to under 40% for the first time in seven years. The man is 35 – I hope he can bounce back for the Hawks' sake, because he can't do much else than shoot anymore.
They still have Paul Millsap to do everything but sell beer in the stands, and Kent Bazemore is capable and versatile. Howard isn't on his last legs. Unlike Miami or (shudder) Brooklyn, I don't believe the Hawks are fated for a long-term tumble, but their chances of a playoff appearance are a coin flip.
CHARLOTTE HORNETS
Last season: 48 – 34
This season: 43 – 39
Michael Jordan's team made the post-season for the second time since their 2011-12 debacle. In that lockout-shortened affair, the Bobcats (as they were then) managed 7 wins in 66 games. I don't like thinking they will slip back this season, as I've always had a soft spot for the Hornets, but it can't be helped.
Marvin Williams had a career year by his modest standards. Can he do it again? Coach Steve Clifford, who's a smart guy, had his faith in Williams and point guard Kemba Walker rewarded. If Clifford can light a fire under Roy Hibbert, he should be in Coach of the Year discussions. He'd be better off investing in Frank Kaminsky, who outperformed my expectations of him.
Nicolas Batum is a valuable swingman, and Marco Belinelli should do well now that he's escaped from the mess in Sacramento. There's depth on the bench for both the back- and front-courts.
This team needs a star; they've got their share of journeymen. Until that player emerges, or signs in the off-season, the Hornets will tread water. In this Division, that's good enough to win the "pennant", then say Adios early in the post-season.
This article originally appeared on