NBA: 10 Breakout Guards Through Week 2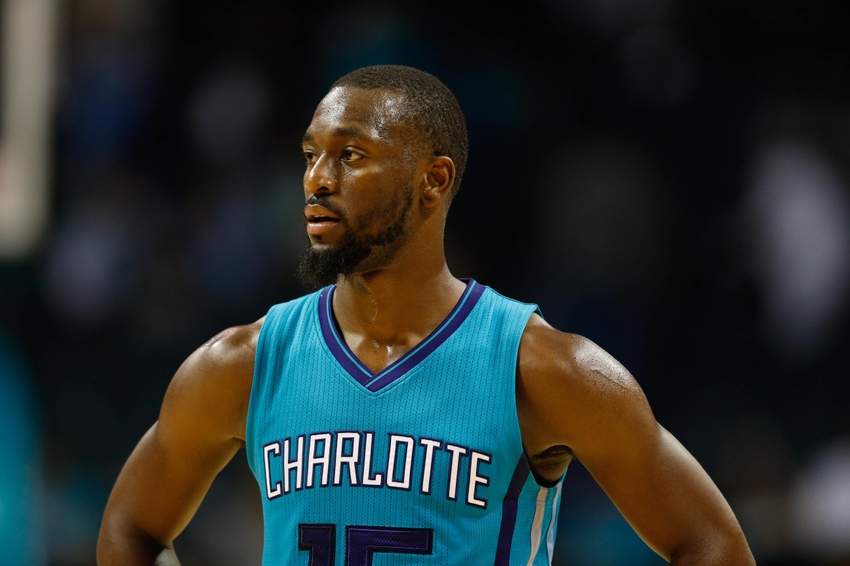 Through the first two weeks of the NBA season, a fresh new wave of guards have taken over. Here are the 10 breakout guards through Week 2 of the NBA season.
Through the first two weeks of the NBA season, we've seen a youth movement rule supreme. This season has showcased the emergence of the NBA's youth, particularly it's guards. With some embracing new roles, they've shown they're ready to emerge with added minutes.
Guards boast a heavy presence in the NBA. With how this past offseason went with trades and signings, improvement should be right around the corner for some. Some guards lead the league in scoring while others lead in three-point field goals.
As time progresses, it will be interesting to take a look at these breakout guards and their progress.
The NBA season is a long and grueling schedule with many teams looking to make the playoffs as the extra step. Utah guard George Hill has already been awarded Player of the Week in the Western Conference for his play.
Point guard Kemba Walker has the Charlotte Hornets off to a 5-1 start and is 11th in the NBA in points per game with 24.3 points per game. Isaiah Thomas edges out Walker for second in the NBA in scoring at 26.2 points a contest, quelling offseason trade rumors that filled the airwaves.
As teams look to grow and develop their players, check out 10 guards primed for a breakout season in 2016-17.
10. Zach LaVine, Minnesota Timberwolves
Timberwolves guard Zach LaVine ranks eighth among shooting guards in points per game, averaging 17.8 points a contest. Through six games, he is shooting 45.2 percent from 3-point range, a career-high for him.
Despite the Timberwolves' 1-5 record, LaVine has been one of the bright spots. He is the team's third leading scorer behind big man Karl-Anthony Towns and forward Andrew Wiggins as a full-time starter this season. LaVine started 33 games for Minnesota last season.
In the team's lone victory over the Memphis Grizzlies, LaVine scored 31 points and had four rebounds and two assists. He shot 5-for-9 from three and 11-for-18 from the field.
He is grabbing 4.2 rebounds a game and dishing out 2.4 assists per game. His shooting percentage is down a bit at 44.6 percent from the floor, but blame it on the added minutes. He is averaging a career-high 32.4 minutes a contest through six games.
9. Emmanuel Mudiay, Denver Nuggets
Nuggets point guard Emmanuel Mudiay has been better in his second season as starter through six games. He is averaging 16 points, 6.0 rebounds and 3.2 assists a contest for the 3-3 Nuggets. His shooting numbers are down, but blame it on the added minutes.
Through six games last season, Mudiay averaged 20.6 minutes per game.
The 20-year-old Mudiay was stellar in the Nuggets' win over the Boston Celtics on Sunday. He tied his career-high with 30 points, while grabbing eight rebounds, with two assists, and a steal in the 123-107 victory. Mudiay scored 24 points in the games opening quarter.
He made three 3-pointers in the game as well. He went 0-for-7 from the field the night before in the team's 103-86 loss to the Detroit Pistons.
Mudiay has emerged as a budding star for the young Nuggets squad. He'll need to limit his turnovers going forward, however. He's had four games already with at least five turnovers. In their victory over the Celtics, he threw the ball away seven times.
8. Rodney Hood, Utah Jazz
Shooting guard Rodney Hood has found his shooting stroke for the Utah Jazz in his third season. Hood is shooting a career-high 47.4 percent from the floor and 43.2 percent from three. Consider Hood part of the reason the Jazz are 4-3, sitting as the Western Conference' fifth-best team.
Hood is averaging 17.6 points, 4.9 rebounds, and 1.7 assists per game for a team that's largely been forgotten about out West.  He has made a three-point field goal in each of the team's seven games this season.
He went 0-for-7 in his first game last season and didn't eclipse 20 points until his ninth game. Through seven games, Hood has surpassed the 20-point plateau twice already.
Hoods ranks seventh in shooting percentage among shooting guards when attempting at least 10 shots a game. Last season, he ranked 22nd among shooting guards. As the season progresses, look out for Rodney Hood.
It will be interesting to see how the Jazz play him going forward, particularly with the injury to guard Alec Burks.
7. Will Barton, Denver Nuggets
Shooting guard Will Barton is currently nursing a sprained left ankle but his performance for the Denver Nuggets hasn't gone unnoticed. The sixth-year guard was almost lights out in the three games he's played for Denver this season.
He is averaging 18.0 points, 5.0 rebounds and 2.7 assists per game.
Barton is shooting 50 percent from the floor and 57.1 percent from the three point line, showing his development as a more patient offense player.  He scored 22 points in the team's opening game of the season against the New Orleans Pelicans.
He was 7-for-12 from the field and 2-for-3 from the three-point line. Barton was also 6-for-6 from the free throw line.
The 6-foot-6 guard has shown he's more than just a dunker for the Denver Nuggets this season. In the team's 105-102 loss to the Toronto Raptors, Barton shot 5-for-7 from the field and went 2-for-2 from 3-point land.
When he returns, look for the Nuggets to look to make Barton a scoring option on offense.
Barton has really come into his own as he settles into his role on the second team of his career.
6. George Hill, Utah Jazz
Jazz point guard George Hill is another guard who has seen his fair share of teams. But as he settles into his role on his third team, he's shown he hasn't lost a step.
Hill is 10th in the NBA in 3-point field goals made with 16. He is shooting a career-high 54.1 percent from the field and 43.2 percent from three-point range. At 20.4 points per game through seven games which is also a career-high, Hill just may have something to prove.
On Nov. 1, against his former team, the San Antonio Spurs, Hill went off. He scored 22 points and handed out seven assists in a 106-91 victory. The 30-year-old guard shot 9-for-13 from the field and made three 3-pointers on the night.
The next night, Hill put up 25 points on the Dallas Mavericks. He also grabbed six rebounds and passed out four assists. Hill has surpassed 20 points in four games this season, in all four of those games, the Jazz have won.
5. Dennis Schroder, Atlanta Hawks
The Atlanta Hawks have shown that their investment in point guard Dennis Schroder is paying off. After trading away point guard Jeff Teague in the offseason, the Hawks organization handed the starting point guard job to Schroder. In his first season as a starter, he's looked good.
The fourth-year guard has averaged 15 points, 6.5 assists, and 3.3 rebounds per game for the 4-2 Hawks this season. He is shooting 43.2 percent from the floor and averaging 29.7 minutes per game, both career highs, through six games. He started six games for Atlanta all last season.
He's put up two double-doubles in two of the Hawks victories so far this season. Against the Sixers, he had 11 points and 11 assists in a 104-72 win. He had 17 points and 12 assists in the team's 112-97 win over the Rockets.
Schroder didn't have a double-double last season until the Hawks' 39th game.
4. Avery Bradley, Boston Celtics
Shooting guard Avery Bradley has really come into his own as a counterattack to point guard Isaiah Thomas. Bradley has seen increased minutes as he's being looked to as a scorer for the Celtics offense and he's embraced the role.
He is shooting a career-high 44.4 percent from the three-point line. He has made at least two three pointers in all six games for the Celtics this season. Bradley is averaging 19.5 points, 8.7 rebounds, and 4.3 assists per game for Boston, who have a 3-3 record in the East.
He put up 31 points and snagged 11 boards in the team's 104-98 win over the Charlotte Hornets. Bradley shot 11-for-19 from the floor and 8-for-9 from three point land. His 31 points was a point shy from his career-high of 32 points set back in 2014 against the Dallas Mavericks.
The 11 rebounds were a career-high for Bradley, however; his previous career-high was 10 rebounds.
The biggest question mark for Bradley is his health. If he can stay healthy, his contributions will be worth the value. The only problem: Bradley has yet to play a full 82-game season in his career.
3. Devin Booker, Phoenix Suns
Second-year guard Devin Booker is the Phoenix Suns' offense when Eric Bledsoe isn't going. He is averaging 23 points, three assists, and three rebounds per game despite the Suns' 2-5 record.
Booker put up back-to-back 30-point games in the Suns previous two losses, scoring 38 and 39 points, setting a new career-high in points. He also had seven assists and three rebounds to go along with his 39 points in a 119-108 loss to the Los Angeles Lakers.
Booker has shown his ability to be an efficient volume shooter this season through six games. He is shooting 44.3 percent from the field while taking about 19 shots a game. Not bad considering he's also 10th in the NBA in shot attempts with 115.
The Phoenix Suns are a very young team. As they figure out their guard rotation with Brandon Knight and Eric Bledsoe on the roster, they may need to make a trade move.
With the emergence of forward T.J. Warren, they have the assets to make a move and turn things this early in the season.
2. Kemba Walker, Charlotte Hornets
Kemba Walker is coming into his own as the Charlotte Hornets starting point guard entering his sixth season. Through six games, Walker has put up 24.3 points, 5.5 assists, 2.8 rebounds, and 1.5 steals per contest.
He is one of the reasons the Charlotte Hornets are currently 5-1 in the Eastern Conference.
Walker is shooting a career-high 47.1 percent from the floor and 42.4 percent from three. He is also averaging a career-high in points per game.
Walker posted his first double-double of the season in the team's 122-100 blowout of the Indiana Pacers. He scored 21 points and handed out 10 assists as the Hornets cruised to an easy victory. He shot 5-for-6 from the three point line.
The sixth-year guard has shown his development as a shooter this season and its resulted in victories for the Hornets. He's shot 50 percent or better in the team's last four games. In that span, the team has gone 3-1.
If this can continue, maybe Walker can get Charlotte out of the first round of the playoffs for the first time since 2001-02.
1. Isaiah Thomas, Boston Celtics
It's Celtics guard Isaiah Thomas' third team in his career but he looks to have found a home in Boston. Thomas is averaging a career-high 26.2 points and 6.8 assists per game for the 3-3 Celtics. He is prime for a breakout season.
Head coach Brad Stevens has handed the offense over to Thomas this season and he's shown he's ready for the role. Thomas is shooting a career-high 17.2 shots a contest and his 49.5 shooting percentage shows he's built for volume.
He's scored 20 points or more in every game this season for the Celtics. He's scored 30 points in the team's last two contests despite the losing effort.
No need to panic at 3-3, big man Al Horford has only played in three games so far this season. Couple his talent with the things Avery Bradley and Thomas have been able to do, and the Celtics could be looking at more than just a playoff berth this season.
This article originally appeared on