Murray Explodes as Nuggets Bench Leads Them Past Bulls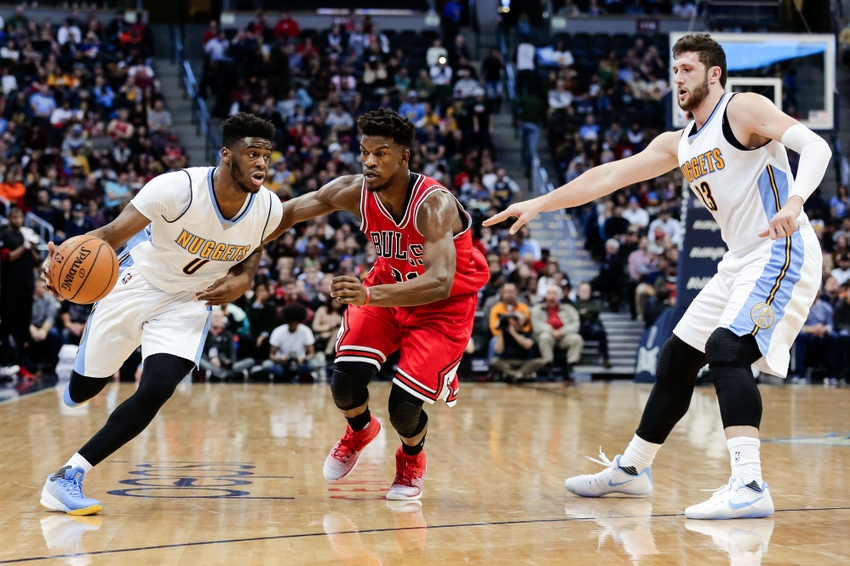 Jamal Murray exploded against the Chicago Bulls  for 24 points as the Denver Nuggets bench helps the Nuggs prevail in a nail biting game.
Believe it or not, but the Denver Nuggets scored 19 points in the first quarter and 41 in the second. They did this behind a strong performance from their bench.
How strong?
Well every Nuggets started ended the game with a – +/- while the second five each ended with a +  +/-. The Nuggets top two scorers, Murray (24) and Chandler (16), were both brought off of the bench.
Add 10-22 from three it that list, and it is clear why the Denver Nuggets escaped with the win. They also yet again out rebounded their opponent as they called 55 rebounds to the Bulls 48, and again believe it or not but they out assisted the Bulls 26-22. This team has been slowly turning the corner as they have put together a solid last three outings.
The Bulls almost snagged this game from the Nuggets behind a strong 35 points on 11-20 from the field. They put all their starters in double-figures, but they only had 13 points from their bench.
The Nuggets bench outscored the Bulls bench 61-13 which is the main reason that the Nuggets one.
The Nuggets ended their four game home stand an impressive 3-1, and hopefully they are slowly starting to revitalize the Mile High City. The city needs to see this 6-8 Nuggets team win for them to start believing.
The next contest will be against Utah on 11/23 in Salt Lake City, then they get Thanksgiving off and will be back it against the Thunder on the 25th. Stay tuned for all your latest
Nuggets news and information.
This article originally appeared on