Monty Williams joining San Antonio Spurs front office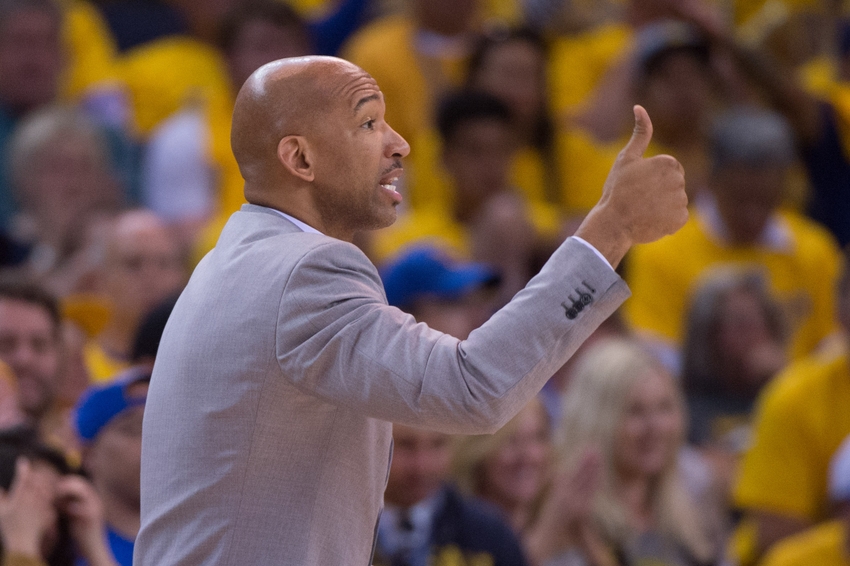 After spending time away from the game after the passing of his wife, former NBA head coach Monty Williams will join the San Antonio Spurs front office.
Monty Williams has been a staple in the NBA since being drafted No. 24 overall by the New York Knicks out of Notre Dame in 1994. He spent eight seasons in the NBA as a small forward on five franchises before retiring in 2003.
Williams has gone on to be a respected NBA coach with the Portland Trail Blazers (2005-10), the New Orleans Hornets/Pelicans (2010-15), and the Oklahoma City Thunder (2015-16). His world was shaken last NBA season when his wife Ingrid was killed in an automobile accident while he was the associate head coach for the Thunder. Thunder head coach Billy Donovan granted Williams an indefinite leave of absence after his wife's passing.
On Friday afternoon, it seems that Williams has found a new place to work, as he has reportedly joined the San Antonio Spurs front office as vice president of basketball operations.
Williams comes from the Gregg Popovich coaching tree. He played under Popovich from 1996 to 1998. San Antonio had lost a top front office assistant Sean Marks to the Brooklyn Nets general manager vacancy last spring. Williams is familiar with the Spurs culture and should be an excellent hire for the Spurs organization.
Though he does have previous working relationships with Popovich and Spurs general manager R.C. Buford, this will be Williams' first front office job in the NBA. Williams is known for being a good offensive-minded coach and a very likable guy in NBA circles.
It remains to be seen what exactly he will bring to the table from a front office position. Joining a strong Spurs culture is a promising first step to Williams' new career as an NBA executive.
This article originally appeared on