Monta Ellis Out With Groin Injury vs Charlotte Hornets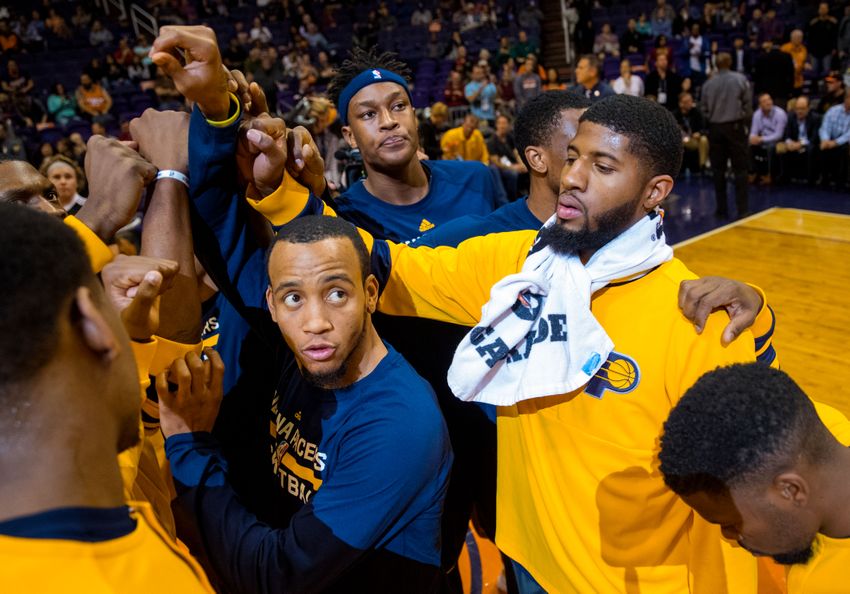 The Indiana Pacers are without the services of Monta Ellis tonight after he injured his groin in Sunday's game.
Monta Ellis injured his groin in the first half of the Indiana Pacers' comeback win over the Portland Trail Blazers, and it looks like he will miss at least one game.
The Pacers announced that Glenn Robinson III is starting in Ellis' place.
Ellis didn't return to the game after halftime and was replaced by a combination of Robinson III and Rodney Stuckey. Monta had 10 points and 5 assists before leaving the game.
Though his season numbers don't compare well to Ellis, as a starter Robinson III averages 15.2 points and 6.2 rebounds a game. Ellis averages 9.7 points, 3.7 assists, and 3.3 rebounds a game.
There is plenty of debate going on among Indiana fans as to whether Ellis still deserves a starting position as his production dwindles. If Robinson can continue to thrive with the starters as he did while Paul George was out with his ankle injury, then that discussion will only get more intense.
Ellis' overall impact on the Pacers is positive, and at worst neutral, but if Robinson can give Indiana more as a starter — and Ellis can still produce coming off the bench — then a change in the lineup should be considered.
Tonight will be the first time Robinson III starts with Paul George, something worth keeping an eye on as it may be harder for Robinson III to get as many shots with Indiana's franchise player on the floor.
More from 8 Points, 9 Seconds
This article originally appeared on