Mo Williams bashes the Cleveland Cavaliers after surgery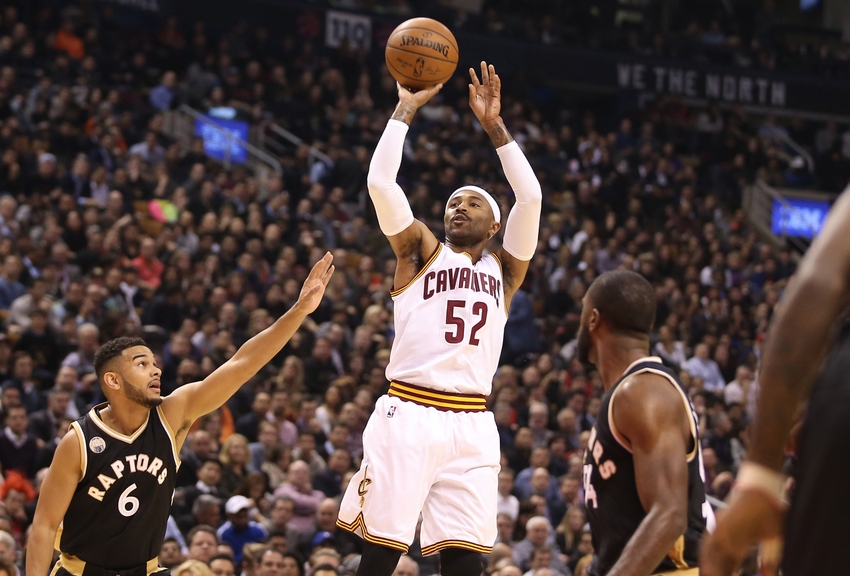 Following surgery that Mo Williams had on his knee on Wednesday, who criticized the Cleveland Cavaliers on social media.
Mo Williams is not happy with how the Cleveland Cavaliers have left him by the wayside.
Williams informed the Cavs that he was retiring on Sept. 26th, the day players were supposed to report to training camp. However, Williams never filed his retirement papers with the league offices, meaning he remains on the Cavs roster.
It's probably that Williams doesn't want to retire because he will get none of the $2.2 million the Cavs are due to pay him this season. Cleveland is still trying to buy-out his contract, according to Joe Vardon of Cleveland.com.
There is no sign that Williams is going to leave the Cavs roster any time soon, meaning that the Cavs have 14 other roster spots left, and three available spots. DeAndre Liggins, Jordan McRae, Dahntay Jones and Toney Douglas are all battling for those three spots.
If the Cavaliers are able to sign J.R. Smith to a new contract, the Cavs will be limited to two roster spots. However, it isn't a guarantee that Smith re-signs in Cleveland.
More from King James Gospel
He is still hanging out with his Cavaliers teammates at Indians games, but the Boston Celtics are interested in Smith, according to Frank Isola of the New York Daily News. While Isola notes that the Celtics are interested, he also says that due to them only having $9 million in available cap space, it isn't likely Smith lands there.
There is no telling why there has been such a hostile environment with the Cavs this offseason. Between Smith's free agency, Williams ongoing retirement decision and much more, it seems that the Cavs are crumbling.
Once the season tips-off, hopefully the only business the Cleveland Cavaliers are focused on is defending their title, and not all this off-the-court drama.
What are your thoughts on the Cavs drama this offseason? Let us know in the comments section or on Twitter @KJG_NBA.
This article originally appeared on