Mo Speights believes he could have made a difference in Game 7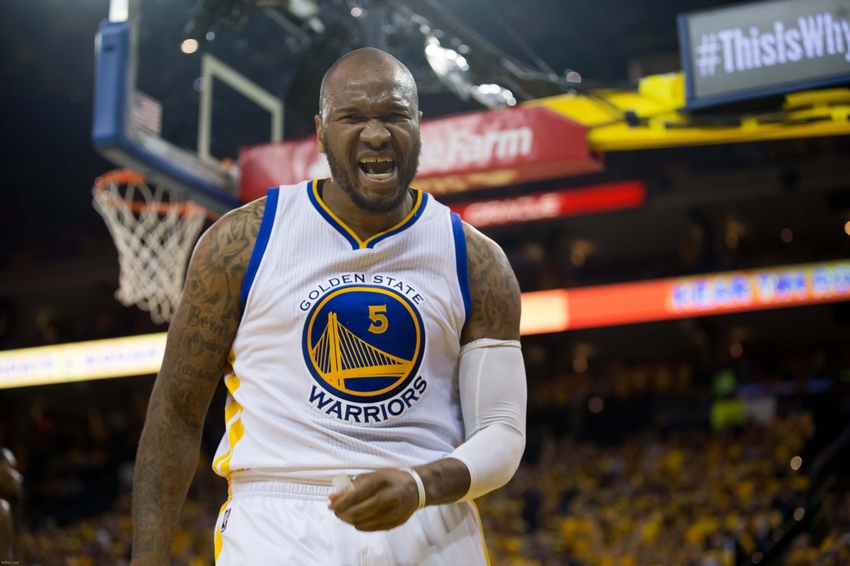 Marreese Speights, the former Golden State Warrior big man, looks like he believes he could have done more in Game 7 in the NBA Finals.
Right before LeBron James collapsed to the Oracle Arena floor in tears, Marreese Speights missed a jump shot from the corner. The dream season came to an end in nightmare fashion. The Warriors were sent into an offseason that eventually saw them go through a lot of roster changes.
They signed Kevin Durant, which was clearly the right move. Golden State prided itself on chemistry and depth, but Durant is one of the greatest players ever. That's not an opportunity you can pass up, especially when you can team him up with another MVP and two more All-NBA players.
Some players were easier to let go than others. Mo Speights was not one of those players that was easy to let go. The Warriors chose to let him walk and he signed with the rival Los Angeles Clippers.
The Clips are currently in first place in the Western Conference, up 0.5 games on Golden State. They're playing high level basketball on both ends of the floor. Speights has become a key part of Doc Rivers' bench and he's helped them get off to a hot start.
In 15.4 minutes per game, Mo Buckets is averaging 9.3 points and 4.1 rebounds on 42.4 percent shooting from the field. He's hit 16 three-pointers which is more than Draymond Green thus far. His offensive rating is the same as Blake Griffin's.
Speights was important to what Golden State does. He spaces the floor out and, occasionally, can draw a charge on the defensive end. He was often a catalyst off the bench.
He also only played 4:34 in Game 7 of the NBA Finals. He was +3 in those limited minutes. He grabbed four rebounds and blocked two shots in his time on the court. Because of that, it's clear that he believes he'd have a second ring if Steve Kerr played him more.
The Warriors lost Game 7 and everyone was trying to figure out what went wrong. How could the Warriors, with all of their talent and success, lose a Game 7 at home? What could they have done differently?
While the hobbled Steph Curry was clearly nowhere near his MVP level, a lot of the blame has fallen on Steve Kerr's shoulders. His rotations left a lot to be desired. They might have even lost Golden State the game.
Speights expanded his range and spent the season figuring out how to best help the team. He came up big time and time again over the Warriors' two runs to the Finals. And, in Game 7, when the team struggled to put the ball in the basket, Kerr chose to leave Speights on the bench.
Instead, Anderson Varejao played 8:29 with the game on the line. Festus Ezeli played key minutes in the fourth quarter and was over matched by LeBron James who got into a rhythm at the right time. Speights was sitting.
There's no way of knowing if Speights could have done enough to secure the Warriors their second championship in a row. But Varejao and Ezeli were definitely not the answer and it's hard to imagine Mo Buckets playing any worse than those two did. He can score the basketball and the team was struggling to do so against the Cavaliers.
A lot of things went wrong for the Warriors towards the end of that series. Game 7 was incredibly close and it's not a stretch to say that one small adjustment could have won it for them. It could have been Speights. And it looks like he believes so.
This article originally appeared on