Sam Mitchell: Zach LaVine's starting job is his to lose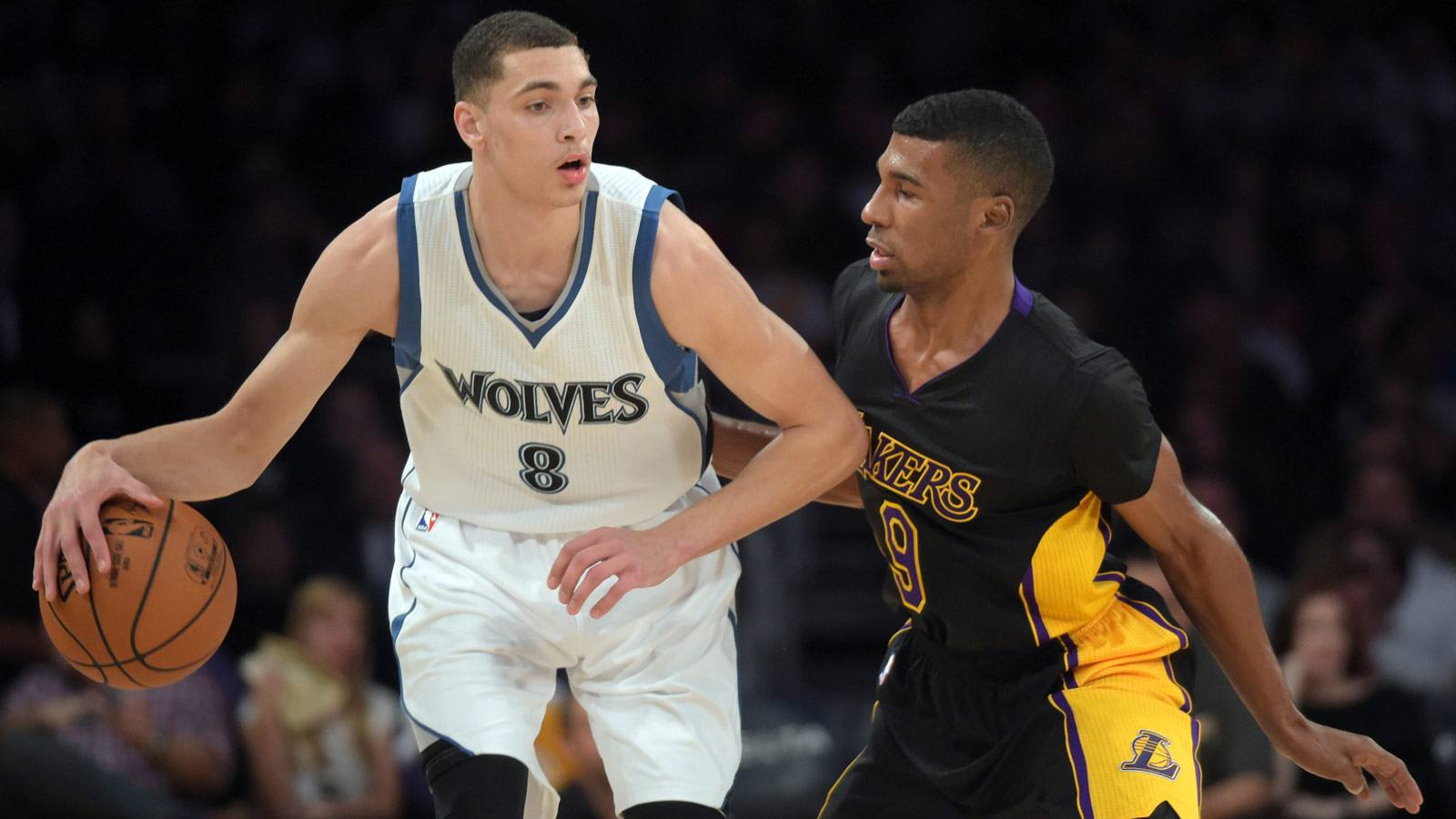 Zach LaVine had an impressive rookie season, and now, the second-year UCLA product is trying to reap the benefits of that. So, could LaVine actually end up usurping Kevin Martin's starting job at the 2-spot? It appears the answer is yes.
From Jerry Zgoda of the Star Tribune:
LaVine averaged 10.1 points, 3.6 assists and 2.8 rebounds per game during his first NBA season, but was inconsistent, not just from game to game, but even from quarter to quarter or play to play. The 10-year-old certainly has to work on his decision-making, part of the reason he's a definitive shooting guard and not point guard at this point in his career.
Because of that, Mitchell is hardly promising the job to LaVine as something he can keep. He seems to be the favorite now, but he won't hold onto it unconditionally if things go south.
More from Zgoda:
In the end, Mitchell has to plan for player development over all else. We know what Kevin Martin is, and we know what he's going to be: a score-first veteran who isn't going to provide much other than a bunch of points on the floor. That type of player certainly has value in spots, but on a team that's trying to build for the future, prioritizing playing time and development for LaVine is the smart choice.
Sam Mitchell told his former SiriusXM NBA Radio pals today that he "absolutely" plans to start Zach LaVine over vet Kevin Martin at shooting guard.
Mitchell has said these last few weeks that his job is to develop talent, which certainly suggested he might start LaVine at shooting guard.

But Mitchell told SiriusXM NBA Radio that he told LaVine that decision is written in pencil, not pen, and that the job is his to lose or give away.
MORE NEWS:
Want stories delivered to you? Sign up for our NBA newsletters.