Timberwolves rookie Tyus Jones: 'The goal is to make the playoffs'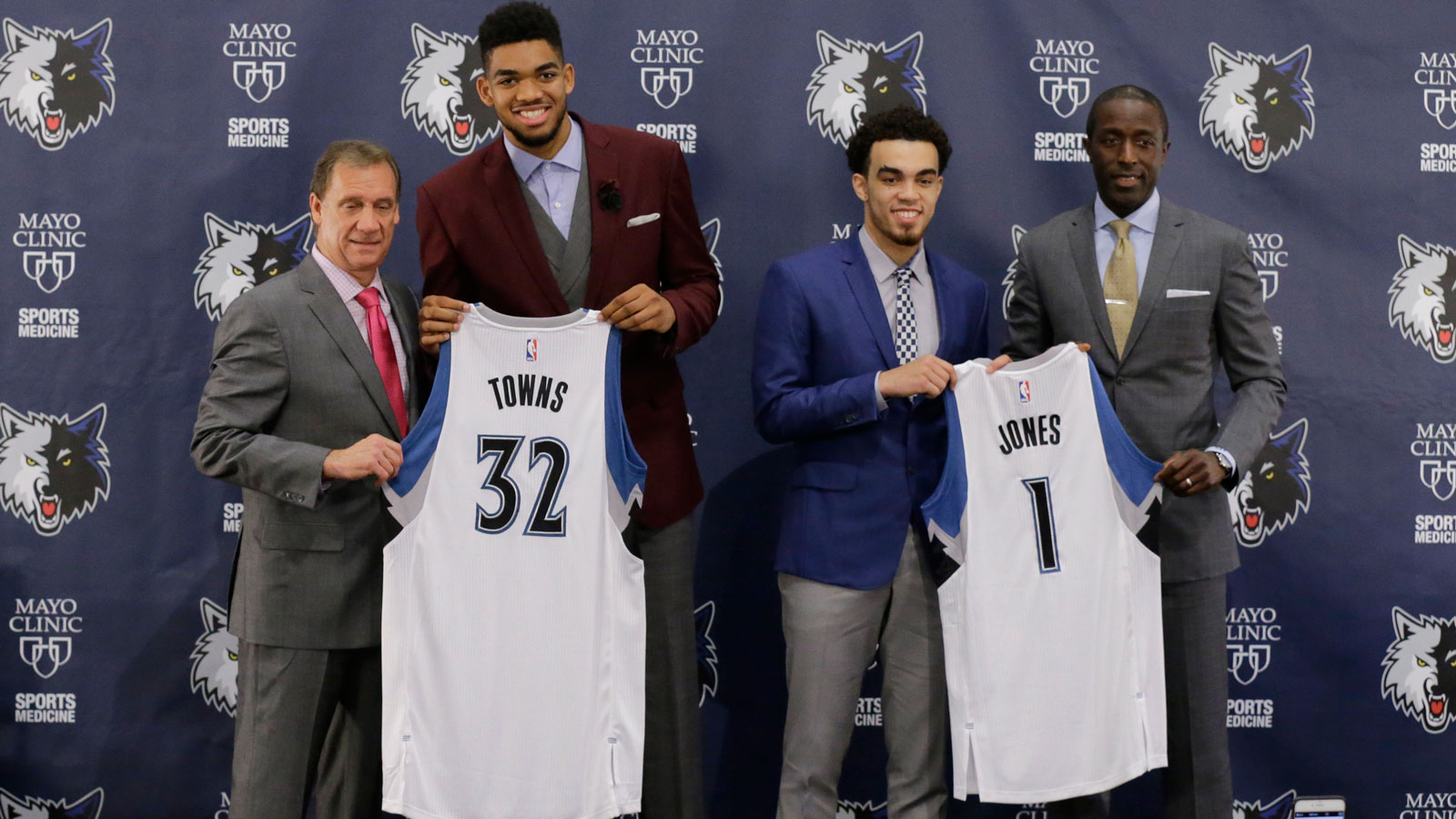 When you're young, you have all the dreams in the world, but as you age, that tends to change. You become more realistic in your later years than you are in your youth.
The same cycle goes on within a basketball career.
Rookie are naive. Vets know the lay of the land. And Timberwolves rookie Tyus Jones, who wants to make a playoff run during his first NBA season with a team coming off 16 wins in the Western Conference, is only proving that. Here's more from Marcus R. Fuller of the Pioneer Press:
Goals are great. There's nothing wrong with dreaming big early. After all, what do you expect Jones to say before the season even begins? That he doesn't want to make the postseason or doesn't think his team can do it? No, these comments are perfectly acceptable. Just don't get too upset when you don't meet a goal that's probably pretty darn unrealistic during year one of your career.
The top five in the West (record-wise) is probably staying as is, with none of the Spurs, Warriors, Clippers, Rockets or Grizzlies falling off during the offseason. The Thunder should make a comeback to prominence with a presumably healthier season in their immediate future. The Pelicans should be better with a more creative coach and the improvement of their core along with, of course, Anthony Davis. The Jazz are ready to make a jump, too. That's eight teams right there. And we haven't even gotten to the Mavericks, Trail Blazers, Suns, Nuggets and Kings.
The Wolves can jump some teams, for sure. They have a nice, young nucleus led by Andrew Wiggins and Karl-Anthony Towns and some nice older presences in Ricky Rubio, Nikola Pekovic and Kevin Martin. But this is far from a playoff team in the West as is, unless, of course, Wiggins morphs into one of the ten best players in the NBA during year two of his career.
(h/t Pioneer Press)
Jones said the expectation is to break a playoff drought that dates to 2004.

"I think that's been very understood that's our goal as a team," he said. "We have a great balance of young guys, veteran guys, mixed with a lot of talent. When you're going into the season, you got to have confidence, and you've got to be willing to put in the work. That's what we're going to do.

"The goal is to make the playoffs and try to make a playoff run, try to turn things around from last year. It starts up in a couple weeks."
MORE NEWS:
Want stories delivered to you? Sign up for our NBA newsletters.