Highlights from Kevin Garnett's first ever 20-point game (VIDEO)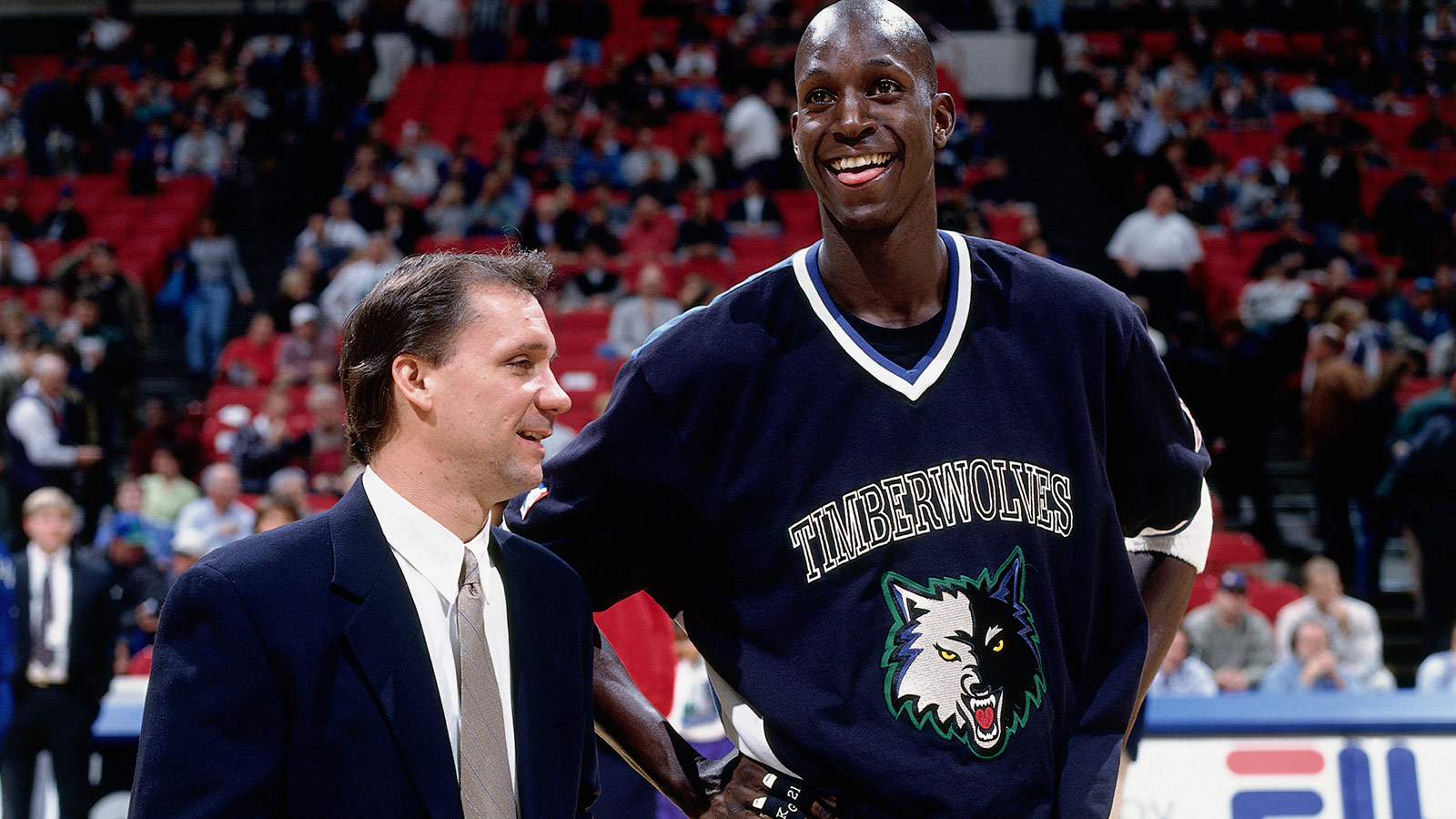 Let's turn the clock all the way back to Feb. 27, 1996.
Kevin Garnett is only a 19-year-old rookie recently drafted out of Farragut Career Academy. He's averaging a mere 7.5 points per game, but he's starting to come into his own. Four consecutive games of double-figure scoring and five straight of nine-or-more rebounds shows exactly why he was a first-round pick.
But Feb. 27 against the Bulls, he released the scoring outburst, his first 20-point game. The NBA has released footage of the game—which includes an awesome KG dunk, some alley-oops and classic fadeaways—on its YouTube channel. Let's enjoy:
The final shot, the fadeaway is pretty awesome. How many 19-year-olds have the skill, athleticism and length even to get rid of the ball with such a smooth release?
I'm tellin' ya! This kid is gonna be something some day!
MORE NEWS:
Want stories delivered to you? Sign up for our NBA newsletters.