Andrew Wiggins is learning to pace himself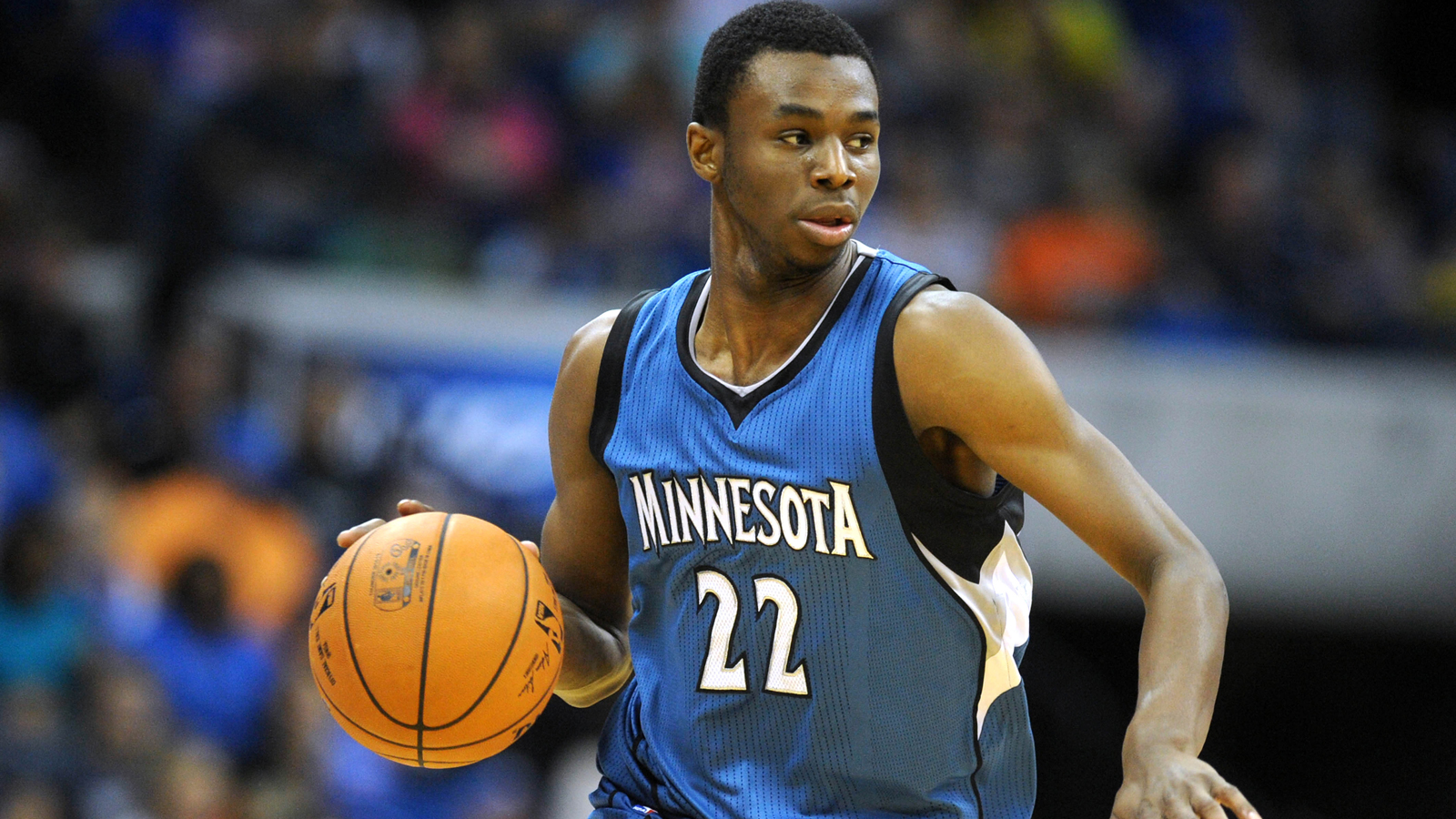 One of the more underratedly difficult parts of the transition from college basketball to the pros is the massive increase in games played. People are always talking about the caliber of athlete or skill you see when you jump up a level, but going from a little more than 30 games to 82 (plus maybe the playoffs) with a far more rigorous travel schedule might be the hardest switch possible. Andrew Wiggins knows that as well as anyone.
Wiggins didn't just play all 82 games last year in his Rookie of the Year campaign for the Timberwolves. He also averaged more than 36 minutes a night. So, it would only be natural that the Wolves' arguable best player felt a bit of exhaust in the tank by the end of the year. Apparently, he's admitted that, via Marcus R. Fuller of the Pioneer Press:
Wiggins' playing time went up throughout the season, and his shooting plummeted with it. After getting off to a hot start from three, the Kansas product shot just under 18 percent from three over his final 43 games, a stretch during which his minutes shot up to more than 39 a night.
That's why stamina and pace isn't just something Wiggins worked on over a summer that saw him participate in the FIBA Americas tournament with Team Canada. More from Fuller:
This is a relatively common trait for first year players, so there's nothing to be alarmed about here. Almost all rookies tire at some point or another. We even have a name for it: the rookie wall. If Wiggins continues on the improvement incline he was on last season, we could be in to witness a heck of a year from a kid who's still just 20 years old.
"There were points in the season when my body was tired," he said. "I felt like I went through my ups and downs last year. I was patient in whatever happened to me with my growth last year. I'm sure I will be able to share my experience, my wisdom and all my knowledge I gained last year with (Towns)."
Wiggins was asked this week if he thought he could take the next step with his game.

"I believe so," he sad. "I've been working hard this summer, mentally, physically and just trying to evolve my game. I believe I'm better than everything I did last year."

Wiggins shot 31 percent from three-point range as a rookie, which included dipping below 20 percent the last three months of the season.

"I worked a lot on ball handling, shooting," he said. "Become a bigger threat all over the floor."
MORE NEWS:
Want stories delivered to you? Sign up for our NBA newsletters.