Anthony Bennett on Andrew Wiggins: 'He's a killer'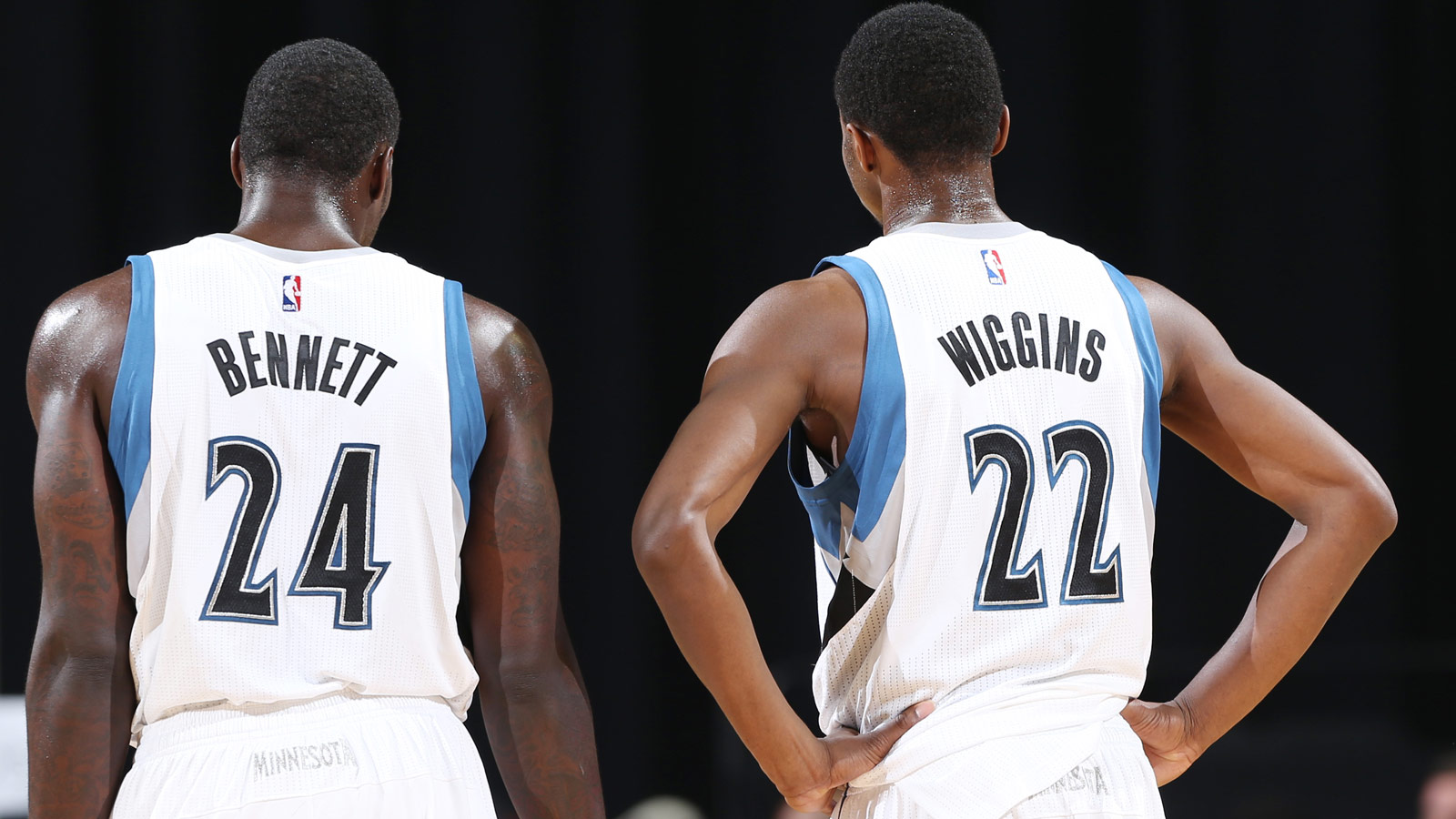 Anthony Bennett and Andrew Wiggins are teammates everywhere they go.
Head to Minnesota, and you'll find them playing side-by-side. Cross the border into Canada, and you'll see them even more in tandem, as two of the best players on a national team tearing up the FIBA Americas.
Team Canada churned out another mechanical win Wednesday, this time over Cuba, 101-59. And in victory, Wiggins was once again superb.
He may have finished with only 15 points, but that was more because of the extreme nature of the blowout than anything else. He finished the first quarter with 10 points, five rebounds, an assist, a steal and a block. By the time the initial period was over, the game was far out of reach.
So, what does this have to do with Bennett? He and Canadian coach Jay Triano had some complimentary words for his teammate after the game, via the Ottawa Citizen:
He's not wrong. The reigning Rookie of the Year is proving his future stardom time and time again at this point. Considering the way he performed in the second half last year and the way he's played during this tournament, the league should be mighty scared about what it has to face next in Minnesota.
(h/t Ottawa Citizen)
"That was a great first quarter for him: attacking the basket, looking to get offensive rebounds, which he's very good at," Canada coach Jay Triano said. "He was the best player on the floor in the first quarter."

"He's a killer," added Anthony Bennett, Wiggins' teammate with club and country. "Anywhere he goes, he has that mentality, just go out there and play hard."
MORE NEWS:
Want stories delivered to you? Sign up for our NBA newsletters.