Milwaukee Bucks: With Khris Middleton Out, MCW Will Take On Larger Role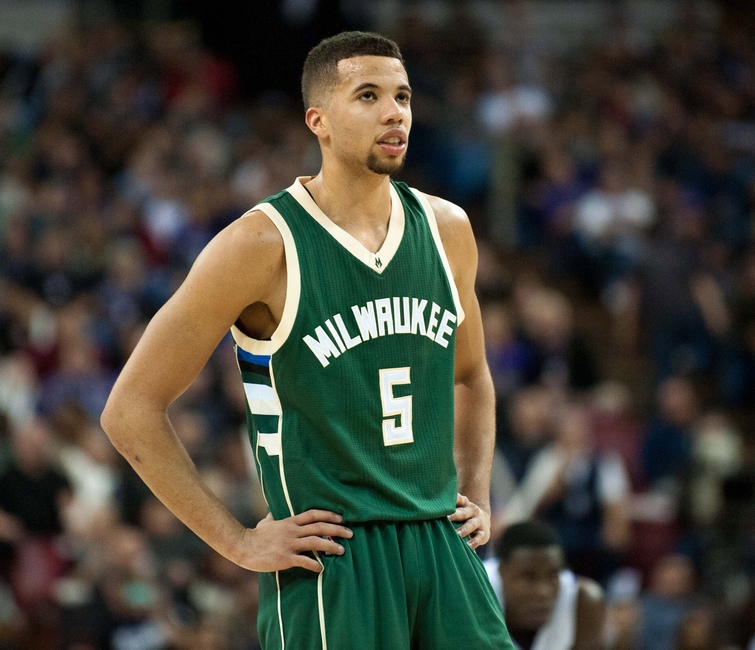 With Khris Middleton likely out for the season, Michael Carter-Williams needs to take on a bigger role for the Milwaukee Bucks
When the Milwaukee Bucks signed Matthew Dellavedova in the offseason, the writing seemed to be on the wall for Michael Carter-Williams.
With the depth Milwaukee has at the guard position, it was going to be hard for MCW to find consistent minutes, unless he was willing to stick to being a back up to Delly for next two years. But that looked unlikely.
However, with the Khris Middleton injury, the Bucks suddenly have a hole to fill at the two-guard spot. Giannis Antetokounmpo can start at the two, but that doesn't seem likely, and the only other players that are going to be seeing minutes their are Rashad Vaughn and Jason Terry.
More from Sir Charles In Charge
But they both shouldn't be playing extended minutes (that is, if the team wants to win). So, that leaves MCW as the likely candidate to start.
Last season, he was one of the better defenders on the team giving up only 0.75 points per possession in isolation situations, placing him in the 70.8 percentile.
Furthermore, in pick-and-roll scenarios, ball-handlers scored only 0.65 points per possession, good enough to put MCW in the 88.5 percentile.
But on the offensive end, MCW has seen his shooting start to stagnate. Last year, he made a measly 29.0 percent of his catch and shoot jumpers, and only 27.3 percent of his three-point attempts.
Yet, despite that, he did connected on 35.7 percent of his corner three-point looks, and 36.2 percent of his pull-up jumpers, which was good for being 5th best on the team. With that said, pull-up jumpers and corner three-point shooting isn't Michael Carter-Williams bred and butter as a basketball player.
Instead, his ability to attack the basket (shot 47.8 percent on field goal attempts, when driving to the basket), and score cutting to the rim (1.13 points per possession), is what stands out as his strengths. So, he needs to stick to those two things this season, especially cutting to the basket more (only 8.2 percent on his offense came off of cutting to the rim).
If he can do just that, he'll be better then he was last year. But that will only come, if MCW can continue growing more confident with his jumpshot, because a team like the Milwaukee Bucks can always use more shooting.
This article originally appeared on