Milwaukee Bucks: What Can Be Expected from Malcolm Brogdon?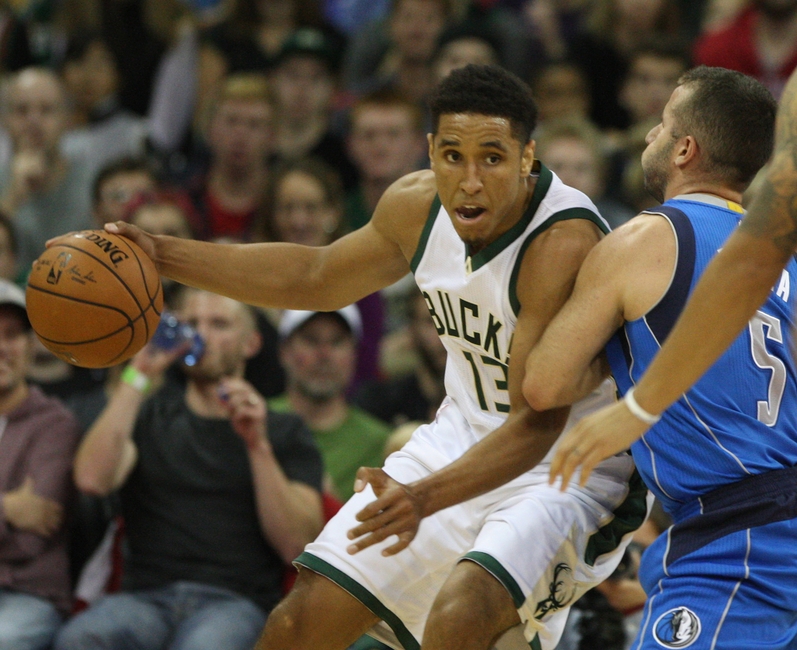 In the history of the NBA Draft, there have been several second round picks that have developed into stars in the NBA. Will Malcolm Brogdon of the Milwaukee Bucks be the next to reach that pinnacle? Or will he settle into the category of second round nobody?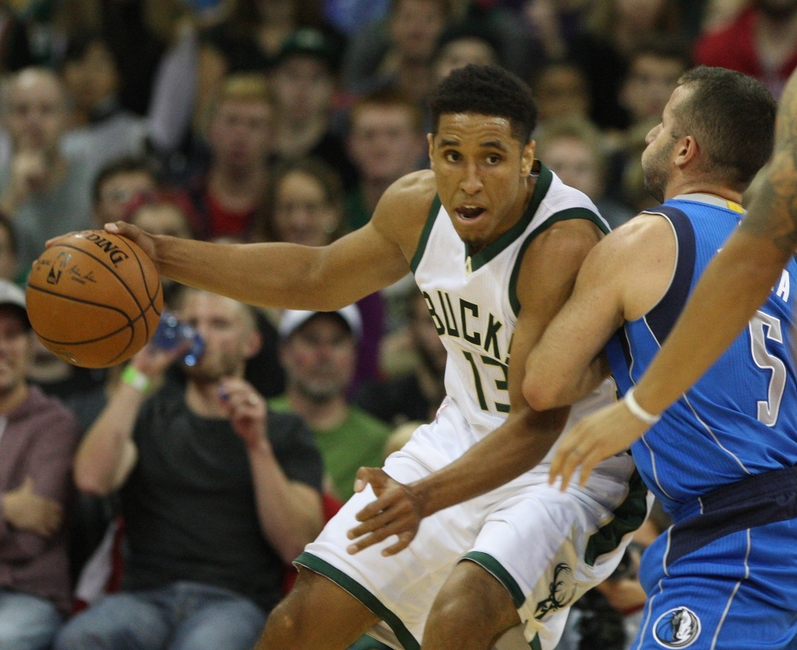 Taken 36th overall in the 2016 NBA Draft by the Milwaukee Bucks, Malcolm Brogdon will be looking to make his impact on the entire Bucks' roster right away. Despite being a rookie, Brogdon brings the kind of experience that rarely comes from a player straight out of college. Brogdon is 23-years-old and after spending five years under the tutelage of Tony Bennett at Virginia, he is one of the most NBA-ready prospects entering the league this season.
He was "the guy" at Virginia, where he led the Cavaliers to an Elite Eight berth in his senior season. As a prolific defender and an 18 points per game scorer last year, Brogdon received plenty of collegiate accolades: ACC Player of the Year, ACC Defensive Player of the Year, Consensus First Team All-American, NABC Defensive Player of the Year.
Awards might not transfer to the next level, but they give a sample idea of what Brogdon is as a player. With his age, he does not have the potential that the top picks have from the draft, but without Khris Middleton playing this season, he should get plenty of opportunities for minutes.
As of now, it looks like Brogdon could be getting quite a few minutes at both the shooting and point guard positions. Although not his natural position, Brogdon has the ball-handling and playmaking skills to run the point for extended periods of time without too much faltering in the offense.
After trading for Tony Snell from Chicago, Brogdon is unlikely to see many starts, but he will likely start the season as the primary backup to both Snell and Matthew Dellavedova at both guard positions. With this being said, I do not believe it is out of the question to see Malcolm Brogdon play somewhere between 20-25 minutes per game. 
To put this number in perspective, Rashad Vaughn received around 15 mpg last season and MCW received just over 30. Although this number of minutes certainly sounds reasonable, only seven rookies played over 25 minutes per game last season, and not only were they all first round picks, but all seven were lottery picks as well.
Brogdon is certainly in a position that not many rookies are in, and he better be ready to take on the workload to prove to Milwaukee that he should be part of the plan moving forward.
Scoring
Despite averaging 18.2 points per game as a senior in college, Brogdon might not have the easiest time getting buckets in this coming year. Brogdon has never been overly quick and struggled getting into the lane and finishing at the collegiate level. He also is not a tremendous athlete, meaning that he isn't going to have any super acrobatic lay-ups nor is he going to throw down too many posters. He is quite creative around the basket, and that mindset is a good start, but without that speed or athleticism, he will spend most of his time outside of the lane.
As for working outside the lane, Brogdon has a varied offensive arsenal. He is a legitimate catch-and-shoot player and has nice a pull-up, but clearly his most common move is a  step back mid-range jump shot. His step back was very effective in college, but he does not get much elevation during it. He tends to shoot the ball flat and without much lift, which could lead to a lot of blocks at the next level. Still, if that move continues to create enough separation to get his shot off, then he will be just fine.
When it comes to shooting from deep, that is another question that remains to be seen. As mentioned above, he has an extremely flat jump shot, which definitely limits his range. This is not to say that he doesn't have NBA range, because he has it, but the consistency factor might take some getting used to. Brogdon shot a very respectable 39.1% from deep last season, but the added distance will cause him some trouble.
While on the floor with some high-usage players, Brogdon's scoring will mainly be limited to knocking down jumpers along the perimeter. However, without Middleton's isolations in late shot clock situations, maybe Malcolm will get some iso opportunities as the season progresses.
Also, as I have mentioned in previous articles, Brogdon was an outstanding free throw shooter in college, where he was nearly 90%. This is a skill that should easily translate to the NBA. With that being said, his work at the charity stripe might give him lots of late-game minutes, especially when the Bucks are hanging onto a close lead. It would certainly be hard to come from behind on a team who has Brogdon and Delly at the line down the stretch.
Playmaking and Rebounding
Probably the most undersold aspect of Brogdon's game is his playmaking. Having been called upon to be the #1 scoring option for the last few years, much of his passing ability has been overlooked. At 6'4″, Brogdon has pretty good size at the point guard position. He does a nice job seeing the floor and plays the game at his pace.
Brogdon seems to always be in control when has the ball. He is never flying around the court at random and is ready to make the right play when he needs to. Some might see his attacking as tentative, but much of this can be accredited to taking his time when trying to create for others. He probes the defense with his penetration and then looks to either knock down his mid-range pull-up or kick it back out to a teammate to either shoot or reset the play.
Along with his playmaking, his size allows him to be a fairly good rebounder. On a per-40 minute scale, Brogdon averaged just under five rebounds per game last season with the Cavaliers. He also had a 13.3% rebounding percentage. Although these statistics are not concrete evidence that he will be able to rebound in the NBA, that rebounding percentage would have been second on the Bucks last season.
If he can continue to average a few rebounds per game, that will greatly help fill the void left by Michael Carter-Williams (5.1 per game) and Khris Middleton (3.8 per game). His ability to grab rebounds should also allow him to initiate the fast break and look down the court for Giannis Antetokounmpo and Jabari Parker, two outstanding finishers in transition.
He might not be the best athlete on the field, but Brogdon's high basketball IQ allows him to see where the ball is going and to track down those long boards.
Defense
Defensively, Brogdon has a lot of things going for him. Along with being a two-time ACC Defensive Player of the Year, Malcolm also brought home the hardware for the NABC Defensive Player of the Year in the country. These awards obviously show the hard work and dedication that Brogdon puts into playing both sides of the ball. He is most certainly a two-way player and takes pride in his defensive abilities.
As mentioned before, his size at 6'4″ does allow him to guard both guard positions. In the positionless Milwaukee Bucks' system, this is basically a must, but it is still a nice luxury to have. As the primary backup to both Matthew Dellavedova and Tony Snell, he will be called upon to play both positions pretty often.
Although he does not possess the raw athleticism that a lot of top-tier defenders in the league have, Brogdon just has a knack for playing defense. He knows where he needs to be in the defensive rotation and knows when to gamble for a steal. Most importantly, however, is his man-to-man coverage. Brogdon often knows what his opponent wants to do and does an excellent job shutting him down.
There is definitely a learning curve from college to the NBA on the defensive end of the field, but Brogdon has those vital defensive instincts that every good defender needs. If he can immediately be a plus defender, then a potential backcourt of Brogdon and Delly would certainly be a tough match-up for any set of opposing guards.
Overview
In the long run, it certainly seems that Malcolm Brogdon is the type of second round pick that can come in and play substantial minutes right away in the pro game.
He does not have elite athleticism, but it is fair and his basketball instincts are tremendous. With his work ethic and determination to play hard on both sides of the ball, Brogdon will carve a sizeable role for himself in his rookie season.
Without being able to consistently attack the rack, Brogdon's ceiling becomes a 3-and-D combo guard. He can play both guard positions and defend each, as well as hopefully knocking down the three ball with consistency. If Brogdon can play off the ball and knock down threes at a rate of around 35%, then he will have a very successful rookie season with a bright future.
At 23-years-old, Brogdon brings a lot of game experience that should translate well to the this level. He seems to be a great fit for the Milwaukee Bucks and it will be interesting to see how much his role in the team changes from Game 1 to Game 82.
More from Behind the Buck Pass
This article originally appeared on