Milwaukee Bucks Talk On The Fastbreak Breakfast Podcast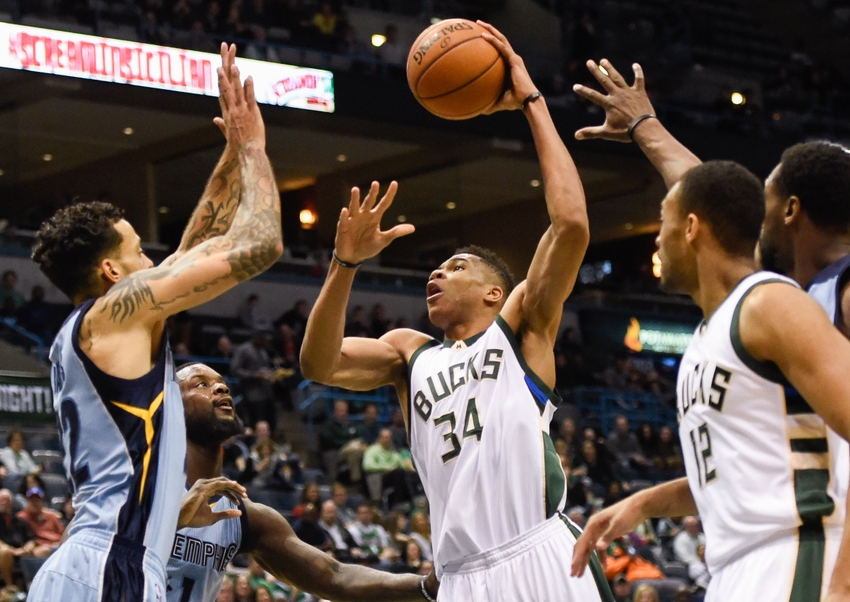 Listen in as Ti Windisch joins the Fastbreak Breakfast podcast to talk about the Milwaukee Bucks offseason.
Although I'm still deeply depressed over my long hiatus from the Win In 6 podcast, luckily some other podcasts have brought me on during my absence so I still get a chance to talk Milwaukee Bucks at times.
Fastbreak Breakfast, one of my personal favorite NBA shows out there, brought me on recently to go over some of the Milwaukee Bucks offseason moves this summer. We also talked about breakfast food, which was a nice change of pace for me–I'm more of a lunch guy usually.
I spent around 35 minutes talking to my man Keith Parish about both breakfast and the Bucks, which is always a great combination. First off was the breakfast talk–although I hadn't yet eaten that morning, I shared some thoughts on my favorite breakfasts.
After that we got to the basketball stuff. Keith told me that although he's liked the Bucks since Ray Allen was wearing those beautiful uniforms with the deer on them (which we also briefly talked about), he wasn't a fan of the moves Milwaukee made this summer.
I've been outspokenly passionate about how much I do like how the Bucks summer has gone, so I was up to the challenge of defending Milwaukee's offseason moves. We started with Matthew Dellavedova.
Keith had some interesting takes on why he's not sold on Delly, all of which I disagree with because now that the colorful Aussie is a Buck all Bucks fans are obligated to defend him relentlessly. Remember, his play is questionable and passionate, never dirty.
From there we moved to talking about the very complicated situation revolving around Greg Monroe, and just how stuffed the Bucks are at center. There was also room for some classic speculation on my part about how Monroe will be used this season.
Finally we talked a bit about the roles that some young players on this team will play. What exactly should fans expect out of Rashad Vaughn, Malcolm Brogdon and Thon Maker? It's hard to say exactly, but I gave my best guesses.
There are more topics covered, and plenty of fun moments included as well. Give the episode a listen down below to hear a different perspective on the Milwaukee Bucks offseason.
You should definitely check out this episode and more from the talented guys over at Fastbreak Breakfast. They're really entertaining, and they sell dope T-shirts too.
More from Behind the Buck Pass
This article originally appeared on