Milwaukee Bucks: Role Players Need To Step Up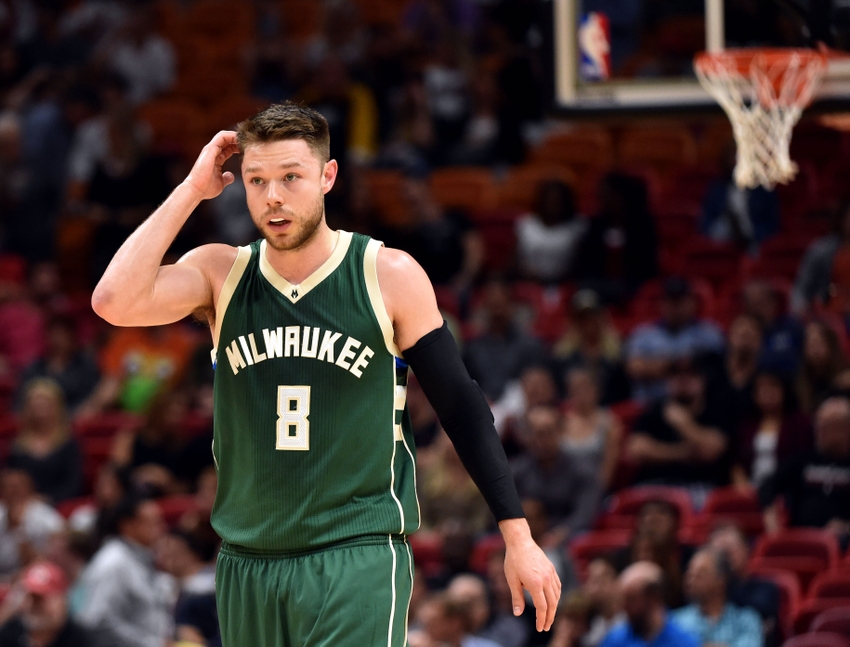 There's no question that the Milwaukee Bucks are buoyed by their young stars, but the team needs more from their supporting cast.
The Milwaukee Bucks should have a lot to be thankful on this Thanksgiving. The Bucks have Giannis Antetokounmpo and Jabari Parker, two legitimate young stars who could both become superstars pretty soon.
That's a great thing, and something that not too many NBA teams can say without squinting at one of their "stars." Unfortunately, so far this year Giannis and Jabari haven't had much to be thankful about on the NBA floor, besides each other.
Giannis is scoring 21.8 points per game and Jabari is adding 19.7 more. No other Buck is managing even nine points per game. Tony Snell and Michael Beasley are currently tied for third, at 8.5 points per contest.
Right now, the two young Bucks are being asked to do everything. Giannis and Jabari have combined to score 539 points this year. The next five Bucks combined have scored just 502 total points. It makes sense that those two are holding up the team, but without help they can only carry it so high.
Points per game is a very basic stat, but the advanced numbers don't make a much prettier picture. Player efficiency rating misses a lot, but it's a good metric for determining the impact a player has on the court.
Throwing out Thon Maker's 13 minutes that somehow have him with a PER of 31.1, the Bucks have just four players with a PER of league average (15) or better. Unsurprisingly, Giannis and Jabari are two of the four.
The others are Greg Monroe, who somehow barely plays these days, and Beasley. No other Buck has a PER better than 11.3, which is what Rashad Vaughn has sported so far.
More from Behind the Buck Pass
The Bucks two big offseason signings, Matthew Dellavedova and Mirza Teletovic, are currently sporting PERs of 10.3 and 10.4, respectively. Those two need to be better for Milwaukee to start winning more often.
Teletovic has at least been making his threes, and currently has a three-point percentage of 38.3. Delly has struggled for his last few games, and has made just 31.4 percent of his threes this year.
Milwaukee needs both of those players to hit more threes, and they probably need them both to score some more too. Delly is getting the chances, he's just struggling on offense at the moment. Teletovic isn't finding enough minutes to make more of an impact in.
The rotations have some to do with no Bucks having good scoring numbers outside of Giannis and Jabari. Players like Greg Monroe, Michael Beasley and Mirza Teletovic would all probably be adding more points, but they're all averaging less than 18 minutes played this season.
It's tough to figure out how to play that many forwards and big guys, but Jason Kidd needs to find ways to get his best players involved more. The Bucks should be higher than 23rd in points per game based on some of the talent on the roster, but that's where Milwaukee currently sits.
It'll be tough for the Bucks to get much above that, if Giannis and Jabari are relied on to continue to do all off the scoring. The team would work better if more players got involved on offense, but that just isn't happening enough early on.
This article originally appeared on