Milwaukee Bucks Recall Rashad Vaughn From The D-League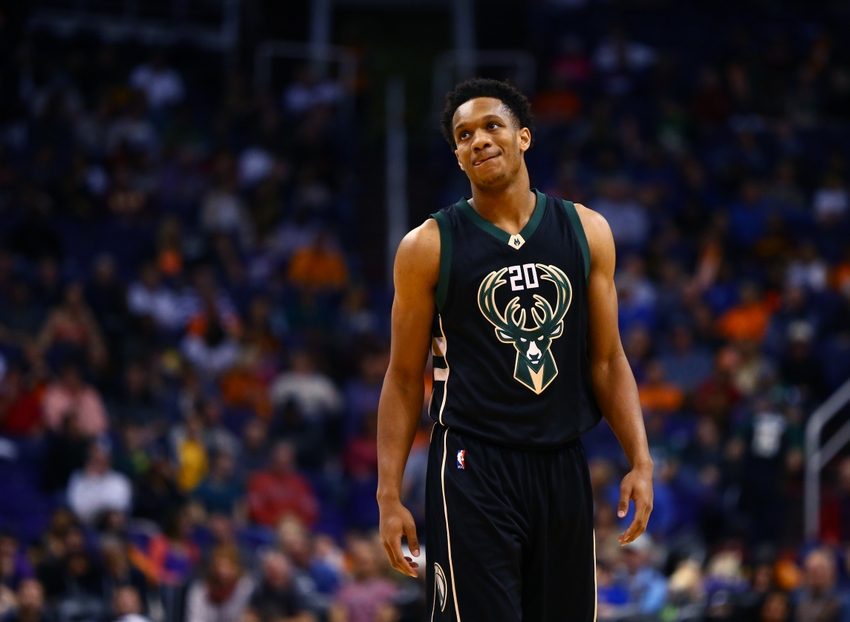 After two games in the D-League, the Milwaukee Bucks have called Rashad Vaughn back up to play with the NBA club again.
The Milwaukee Bucks decision to send Rashad Vaughn down to the D-League was questioned from the jump, but it appears Milwaukee is ready to welcome the young shooting guard back to the NBA club.
The Bucks recalled Vaughn to the team from the Westchester Knicks, where he spent the last two games with former Buck Damien Inglis. Vaughn averaged 11.5 points and 4,0 rebounds per game with those Knicks. He made 45.0 percent of his field goals and 36.4 percent of his threes in his time with Westchester.
Recalling Vaughn right now makes a ton of sense. The Westchester Knicks don't play again until November 30, which is after Milwaukee's three games. Even if Vaughn got no minutes in his next few games, getting to practice with the Bucks would help him more than practicing with the WC Knicks.
Besides, if Tony Snell continues to struggle and Vaughn stays at the level he's been at both with Westchester and with Milwaukee this season, the Bucks could find themselves with a new starting shooting guard this season.
Using the D-League to keep players involved and on the floor when there isn't room for them on the NBA club is usually a smart idea. It wouldn't be the worst thing to see Thon Maker get some run with a D-League club, considering how little room there is for him in Milwaukee's rotation.
Not owning a club in the Development League makes that process a little harder and a little less rewarding. It would be more beneficial for members of the Bucks to practice and play with a team built the same way the NBA team is, to make the transition from NBADL to NBA and back again more seamless.
Right now it's still pretty easy for Milwaukee to send someone down and to bring them back up whenever, but the process could definitely be smoother. Hopefully it works out as is for Vaughn, who was having a good year before being sent down.
Vaughn has made 36.4 percent of his threes with the Bucks this year, up from a horrid 29.3 percent rate last season. His field goal percentage and two-point percentage have also increased in his sophomore season.
More from Behind the Buck Pass
This article originally appeared on