Milwaukee Bucks: Quick Looks At New Additions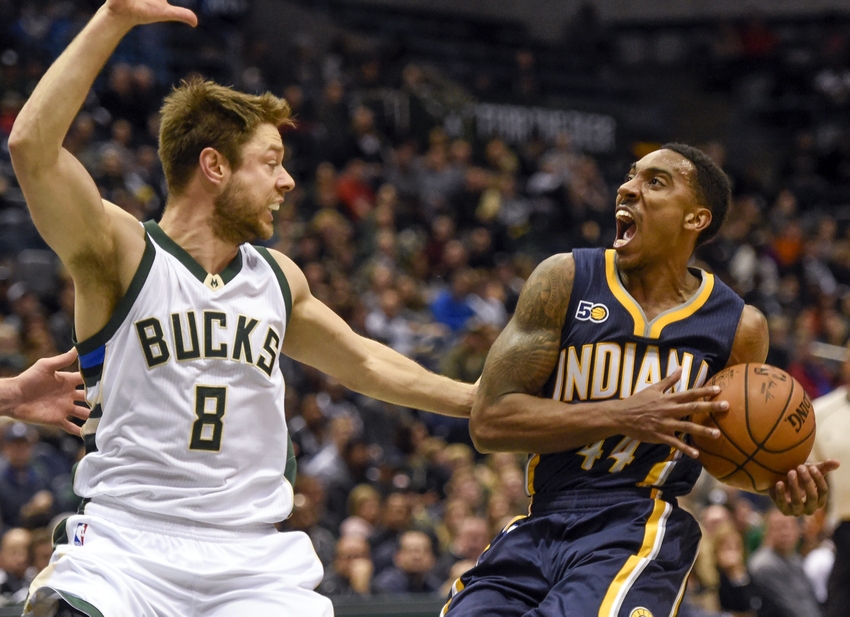 The Milwaukee Bucks added several players to their roster prior to the season. How have these newcomers looked so far?
As most teams do, the Milwaukee Bucks made numerous additions this offseason in the form of free agents, draft picks, assistant coaches and even consultants.
All were brought in with something to add to the team's goals, which for the Bucks centers around a young and extremely unique crop of players.
In total, the Bucks are the new home for eight players, all brought in with different abilities and expectations. During the long offseason months, fans and writers alike exhaust themselves deliberating over what each new addition will contribute to their new team, almost reaching a consensus regarding each move.
Of course, even the most careful speculation can only go so far; the unpredictable and dynamic nature of the NBA mandates that we will be surprised by some, if not most of the play we see on the floor.
With that, we're here today to take a look at each new addition the Bucks have made this offseason. Has Matthew Dellavedova convinced the doubters? Is Malcolm Brogdon the mature rookie we expected?
It's still very early in the season, so reading too much into any result thus far should be avoided. However, a player showing us signs of what made them attractive in the first place should be a definite positive sign, while a new asset struggling should inspire more attention in future games as to what the issue is.
Matthew Dellavedova
With apologies to Mirza Teletovic, the Bucks' signing of Matthew Dellavedova was their biggest (and most controversial) move of the offseason.
Many fans doubted that an undrafted, largely non athletic point guard from a small college could succeed without the presence of LeBron James to bail him out or create opportunities.
From a playstyle standpoint, Delly did look like a perfect complement to Giannis Antetokounmpo in his full-fledged ballhandling form. With the Cleveland Cavaliers, the Aussie was able to harass opposing guards on the defensive end and produce as a knock-down three-point shooter on offense.
I mentioned prior to the season that if Dellavedova could replicate his role with the Cavs with a less talented roster around him, the signing should be considered a positive.
Thus far, he's done more.
Starting consistently for the first time in his career, Delly has averaged career highs in minutes, points, assists, rebounds, and steals per game, shooting 7-of-20 from behind the arc as well.
Obviously, some of this statistical improvement is due to the added playing time received, but it's safe to say from watching games that the Bucks' new point guard has already become an integral part of the rotation.
Delly has been entrusted with more traditional point guard duties than many may have expected, which explains his team-leading 6.3 assists per game at the time of this writing.
With his extra duties, Delly has improved on his slashing game, making two-thirds of all his floaters and other shots from within nine feet of the basket as well as taking nearly two-thirds of his attempts from within the arc.
His performance will still be evaluated on his three-point shooting and defense, but Bucks fans have every reason to be excited about their new point guard.
Mirza Teletovic
Much like Dellavedova, Mirza Teletovic was brought in for a very specific reason, which makes evaluating his performance a singularly-focused endeavor.
As anyone who follows the Bucks knows, three-point shooting is what constitutes the overwhelming majority of Teletovic's value in the modern NBA.
Through seven games, Telly has taken an average of 4.9 attempts from behind the arc per contest, down from a career-high 5.8 last season. This alone shouldn't be cause for concern for the Bucks – Milwaukee's current roster is much more talented and deserving of shots than last year's Phoenix Suns, with whom Telly spent last season.
However, although the rate of attempts has been consistent with what was expected, the results themselves have certainly been mixed. Now shooting 44.1 percent from deep (15-of-34), it's hard to argue with Telly's ability, but the distributions of those makes have come in sudden bursts such as his 7-of-9 showing against Sacramento.
Playing Teletovic alongside Giannis and Jabari, as the Bucks did during the season opener creates a myriad of defensive issues, as neither Parker nor Teletovic are remotely adept at preventing points.
When not playing with the duo, the Bucks run into even more trouble. Although Teletovic has a 129.9 offensive rating when on the court with Giannis, that number falls to just 101 when apart from the Greek Freak.
There's no reason to freak out regarding Teletovic at this point – eventually, his offensive talents should outweigh any issue presented with lineups.
Being brought in to replace the injured Khris Middleton meant that Tony Snell had some gigantic shoes to fill upon being traded to the Bucks last month.
Almost no one has the combination of defense, shooting, and overall ability that Middleton possesses, so when measured by that standard, Snell would seem to have been a disappointment no matter how he plays. However, the former Chicago Bull has done a reasonable facsimile of a 3-and-D wing thus far.
Although he missed the first game of the season, Snell has since started since from the two-guard spot, leading him to play a career-high 28.1 minutes per game.
In his increased opportunity, he has increased his scoring to 7.5 points per game. With a 15.1 percent usage rate, he isn't the integral cog of the offense that Middleton was (23 percent last year), which may explain the extra load Giannis has taken on.
Snell's scouting report told us that he was a passable three-point shooter and defender, but often struggled with handling the ball and understanding an offense. Thus far, although in a small sample size, Bucks fans have seen almost the opposite take place.
Snell has been pedestrian in shooting the long ball, at just 22 percent through six games, but has surprisingly been effective in driving to the basket, at least percentage-wise, as he is hitting over 71 percent of his shots from within 10 feet.
Going forward, Bucks fans should continue to expect more from Snell; he's only yet had a couple weeks to learn the offense and develop chemistry with his new teammates.
It's only a handful of games into his tenure with Milwaukee, but Bucks fans have already been bestowed with what feels like a whole season's worth of the Michael Beasley Experience.
We knew entering the season that the journeyman loved to shoot, a tendency which has certainly displayed itself at times such as the season opener, in which a 1-for-5 performance only further soured a disappointing game overall.
To be fair, Beasley has reined in his shot selection; even in a career-low minutes per game, he is taking just 15.3 shot attempts per 36 minutes, one of the lowest marks of any of his numerous NBA stints.
Even so, there are still gripes Bucks fans may have with Beas that still relate to shot selection. Beasley still has a liking for the the inefficient midrange jumper that so many modern offenses seek to avoid. This jumper has often come in transition, and has upset fans when it takes shots away from more valuable players like Giannis or Jabari.
Outside of that, Beasley has flashed moments of athleticism and scoring talent, shooting 51.2 percent from the floor despite having made only one three-pointer thus far.
Playing behind Giannis, Jabari, Snell, and Teletovic, the opportunities are limited for Beasley, barring injury to one of the aforementioned players, so his success will come from maximising his abilities in a short stint.
The outlook seems good as of now, especially coming off an efficient 12-point outing against the New Orleans Pelicans.
Malcolm Brogdon
Even though many expected Malcolm Brogdon to produce very early in his NBA career, it would seem that he has so far exceeded expectations. Even during his debut, the rookie has looked every bit the part of the veteran and composed presence he was projected to be.
Per 36 minutes, Brogdon is averaging 12.8 points, 5.2 assists, 4.4 rebounds, and 2.7 steals, plus a healthy 2.63/1 assist-to-turnover ratio.
Shooting 37.5 percent from the field, including 23 percent from behind the arc leaves something to be desired, but with time, Bucks fans should expect the collegiate 36 percent three-point shooter to approach a higher total.
Perhaps more impressively has been the overall poise displayed by Brogdon on the court. The rookie has not only avoided typical first-year mistakes but shown an ability to command and lead the Bucks' second unit.
In the pick and roll, Brogdon has been effective as well, showing the ability to snake around screens and free himself for open floaters, and this ability has not escaped the eyes of the league at large.
Nothing we've seen so far is definite just seven games into the season, but the early signs from the new additions who've played meaningful roles have been promising.
Milwaukee isn't entirely dependent on their new additions, but in order to be successful, they will need their free agent signings to fulfill what's expected of them.
More from Behind the Buck Pass
This article originally appeared on