Milwaukee Bucks: Player Power Rankings (Oct. 26 – Nov. 9)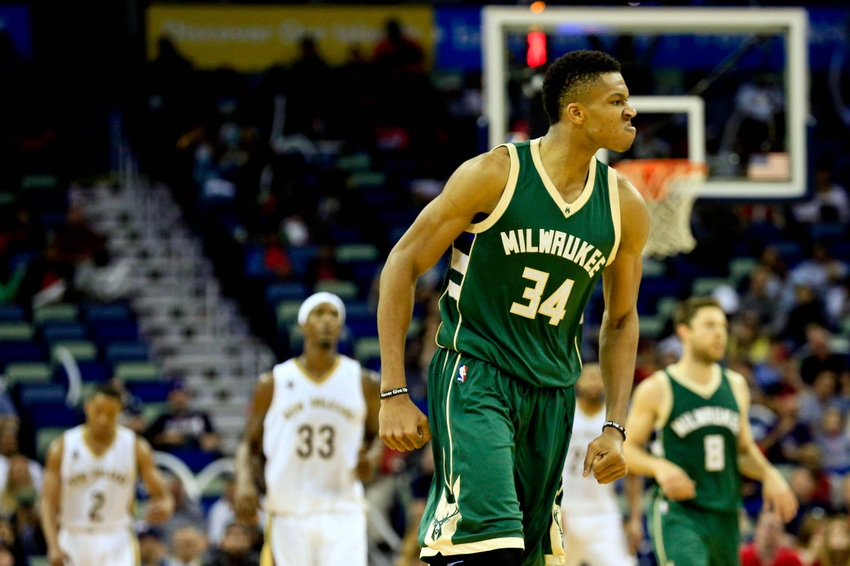 Through the first seven games, the Milwaukee Bucks have seen some outstanding performances as well as some lackluster ones. In my first installment of the Bucks' Player Power Rankings, let's see where each player ranks on the roster.
The Milwaukee Bucks are 4-3 and, not surprisingly, there has been a lot of shifting in terms of rotations by head coach Jason Kidd.
With this constant changing, it is sometimes hard for players to feel comfortable in their roles. Still, the team is seven games into the season and things look to be coming together as a team.
Giannis Antetokounmpo is clearly the focal point of the team, both offensively and defensively, but he has plenty of help behind him.
Jabari Parker has been solid as a scorer and the new additions are all off to solid starts. Matthew Dellavedova and Tony Snell have fit seamlessly into the starting lineup and both rookies have proven themselves to either be quality role players or incredible projects for the future.
With this being said, however, some players have definitely performed better than others.
Let's take a closer look at the roster and how things have shaken out to this point.
14
Steve
Novak
PF
Last week:
1 GP: 4.0 min/0.0 pts/0.0 rebs/0.0 asts
Last rank:
NR
Novak hasn't done much to this point on the team. He ranks last on the team in total minutes and is yet to produce any stats to this point in the season. His lone attempted shot was a three-pointer, but it missed. As long as Novak stays glued to the bench, the more likely the Bucks are competing night in and night out. This crowd favorite is a solid veteran presence to keep the bench energized, but he hasn't done any more than that to this point.
Thank you for reading and check back next week Thursday for another edition of the Bucks' Player Power Rankings!
This article originally appeared on