Milwaukee Bucks History: The 1971 Regular Season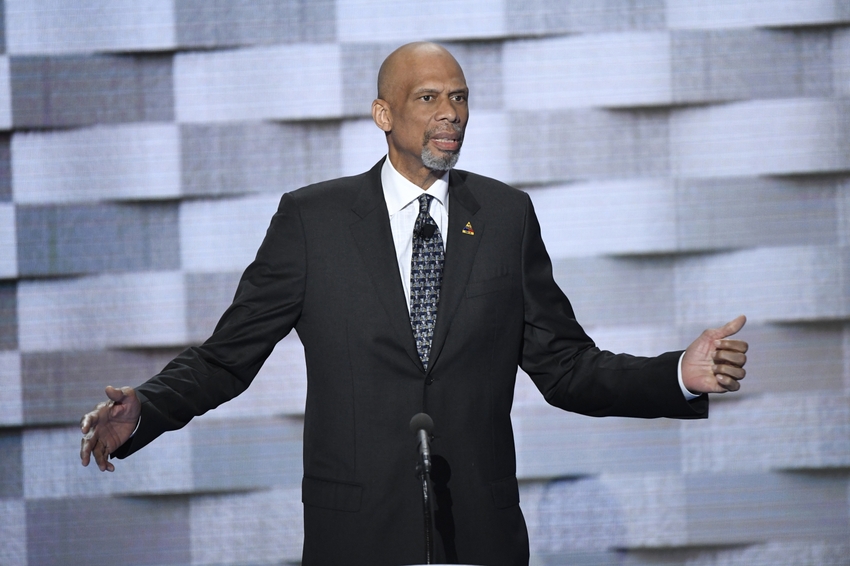 The Milwaukee Bucks best-ever regular season was in 1970-71. Take a look back on the most dominant Bucks team by any measure.
The 1970-71 Milwaukee Bucks weren't just the best Bucks team ever, they were one of the best NBA teams ever to be assembled. Only 16 teams have ever finished a season with more than 65 wins in the regular season–one of them is the 70-71 Bucks.
Out of those 16 teams, only 11 won that many games and also the NBA championship. That Bucks team also falls into that group (thank goodness they didn't blow a 3-1 lead in the NBA Finals or anything like that).
Enough title talk though–we've already recapped that glorious 4-0 sweep of the Washington Bullets this week. Let's talk about the 82 games that came before.
The Bucks dominated on a near-nightly basis. Milwaukee finished 66-16, and went on multiple lengthy winning streaks. That Bucks team won nine games in a row three times, eight games in a row three times, seven games in a row three times and six games in a row six times.
If you went to two consecutive Bucks games you were pretty likely to see two victories. The team's worst losing streak was three games, and that only happened once.
Everybody knows Kareem Abdul-Jabbar is one of the greats, but it's easy to forget just how incredible Kareem was. He averaged an insane 31.7 points, 16.0 rebounds and 3.3 assists per game in 1971.
That scoring was enough to lead the entire NBA, and it would be Kareem's second-highest per game scoring total ever. It might've been Kareem's finest NBA season–he scored more points per 36 minutes in 1970-71 than he did in any other season.
Although Kareem gets all the shine for those Bucks being so great, that team was legitimately stacked. There are two more members of Milwaukee's big three that deserve recognition, plus several other important pieces.
Obviously Oscar Robertson played a massive role in everything Milwaukee did that season. Aside from his huge contributions on the floor–19.4 points, 8.2 assists and 5.4 rebounds per game–the Big O provided some necessary veteran leadership to those Bucks.
Robertson was one of just four Bucks above the age of 24 on that team. At age 32 he was the second-oldest Buck, behind just 33-year-old Bob Boozer. Those two and Jon McGlocklin made up the entirety of Milwaukee's veterans in the rotation.
The young guns did a lot of work on the 1971 Milwaukee Bucks. Kareem was the biggest 23-year-old star, but not the only one. Young Bob Dandridge carried a lot of the load on the Bucks since day one, despite being an unheralded fourth-round draft choice out of Norfolk State.
Dandridge played over 30 minutes per game in his rookie season, earning a spot in Milwaukee's rotation right from the start. He expanded his role in his sophomore season, climbing up to 36.2 minutes per game and averaging 18.4 points, 8.0 rebounds and 3.5 assists per game.
One of the great things about those Bucks teams is that literally everybody was a good passer. Every Buck to get at least 19 minutes per game averaged at least 1.5 assists per game, and outside of Boozer they all averaged at least 2.6 assists per game.
The Big O led the way, but second on the Bucks in assists was McGlocklin. Jonny Mac recorded 3.7 assists per game, to go along with 15.8 points and 2.7 rebounds. He also led all non-Kareem Bucks in field goal percentage.
Those four were the main players, but other guys like Boozer, Lucius Allen and Greg Smith were important as well. Those Bucks weren't just winning because of Kareem, or even solely because of their stacked big three.
More from Behind the Buck Pass
Lucius Allen would go on to be a 19 point per 36 minute scorer twice and averaged over 16 points per game over a five year stretch later in his career, and he only got 19 minutes per game with the 1970-71 Bucks. The team was deep.
They crushed everyone, long story short. The next best team won 52 games–14 less than Milwaukee did. They lost just two games in the 1971 postseason and swept the Bullets to earn Milwaukee's first title.
Those Bucks led the NBA in points per game, assists per game, offensive rating, defensive rating and were third in points allowed per game.
In 1971, Milwaukee was the top dog, and there simply wasn't anything anybody else in the Association could do about it.
This article originally appeared on