Milwaukee Bucks: Giannis Has Evolved From A Freak To A Monster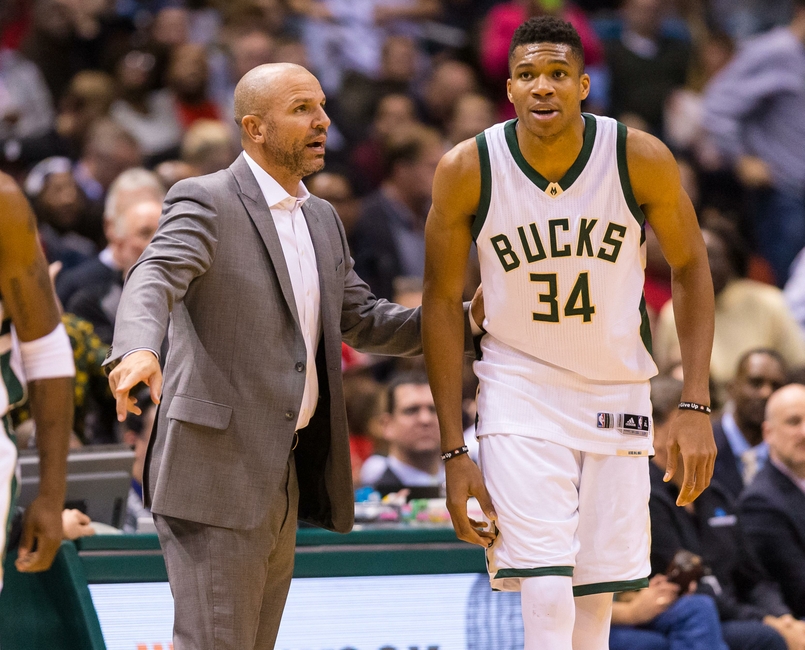 Giannis Antetokounmpo, more commonly known as the "Greek Freak" has taken his game to a whole new level this season. So how good has the centerpiece of the Milwaukee Bucks rebuilding been?
The Milwaukee Bucks are currently sitting at 7th in the Eastern Conference, and that is all on the back of emerging superstar Giannis Antetokounmpo. Giannis was drafted as what seemed a project. He was gifted great size and athletic ability, he just needed to piece it all together – and he has done exactly that.
Freak, as they call him, started off his career pretty poorly. In his first season in about 25 minutes per game, he put up numbers of seven points, two assists, four rebounds and two turnovers per game.
Sine then, though, he has been nothing short of electric and spectacular.
The following two seasons after his rookie year, his stats when up almost double across the board, and even with more touches, his turnovers stood about the same.
This year, Giannis as reached all new heights. Averaging almost a double-double, the Freak is putting up 22 points, six assists, and almost nine rebounds per night matched with a spectacular and DPOY caliber defensive rating of 97.
Most likely not an MVP candidate, because of his team and the current loaded NBA, but he has definitely been one of the best players the NBA has had to offer this season.
Another thing that he has really improved upon is efficiency. Every metric that measures how well you shoot the ball, has gone up for him this season. Going into to this year his career FG% was 49 percent, FT% was 72 percent and TS% was 52 percent.
This season? Like I said earlier, everything has surged. Giannis is shooting 52 percent from the floor this season, 77 percent from the charity stripe and a true shooting percentage of 60 percent. Those insane margins of improvement, especially from someone who doesn't shoot the three. Based on his TS% Giannis is now hitting eight more shots per 100 attempts, which is a massive improvement.
What is even more incredible is that this is just Antetokounmpo's 4th season in the NBA, and he is only 22 years old. That is right, TWENTY-TWO, he wasn't even allowed to drink for the start of this third NBA season. The NBA has a spectacular future led by Anthony Davis, Karl Anthony-Towns, Andrew Wiggins. A lot of people seem to forget though that Giannis is right there with them as the future.
As far as if he will ever depart from the Milwaukee Bucks? It is a way too early to tell as he did just sign an extension. The Bucks also have a relatively bright future on paper, so it will be interesting to see where things go.
The only thing we do know is that Giannis is the centerpiece and an emerging superstar. Do you think Giannis will keep getting better, or the level we see him at right now is his peak? Feel free to let me know on twitter or in a comment below.
More from Sir Charles In Charge
This article originally appeared on