Watch the Greek Freak side-step and then hammer on Serge Ibaka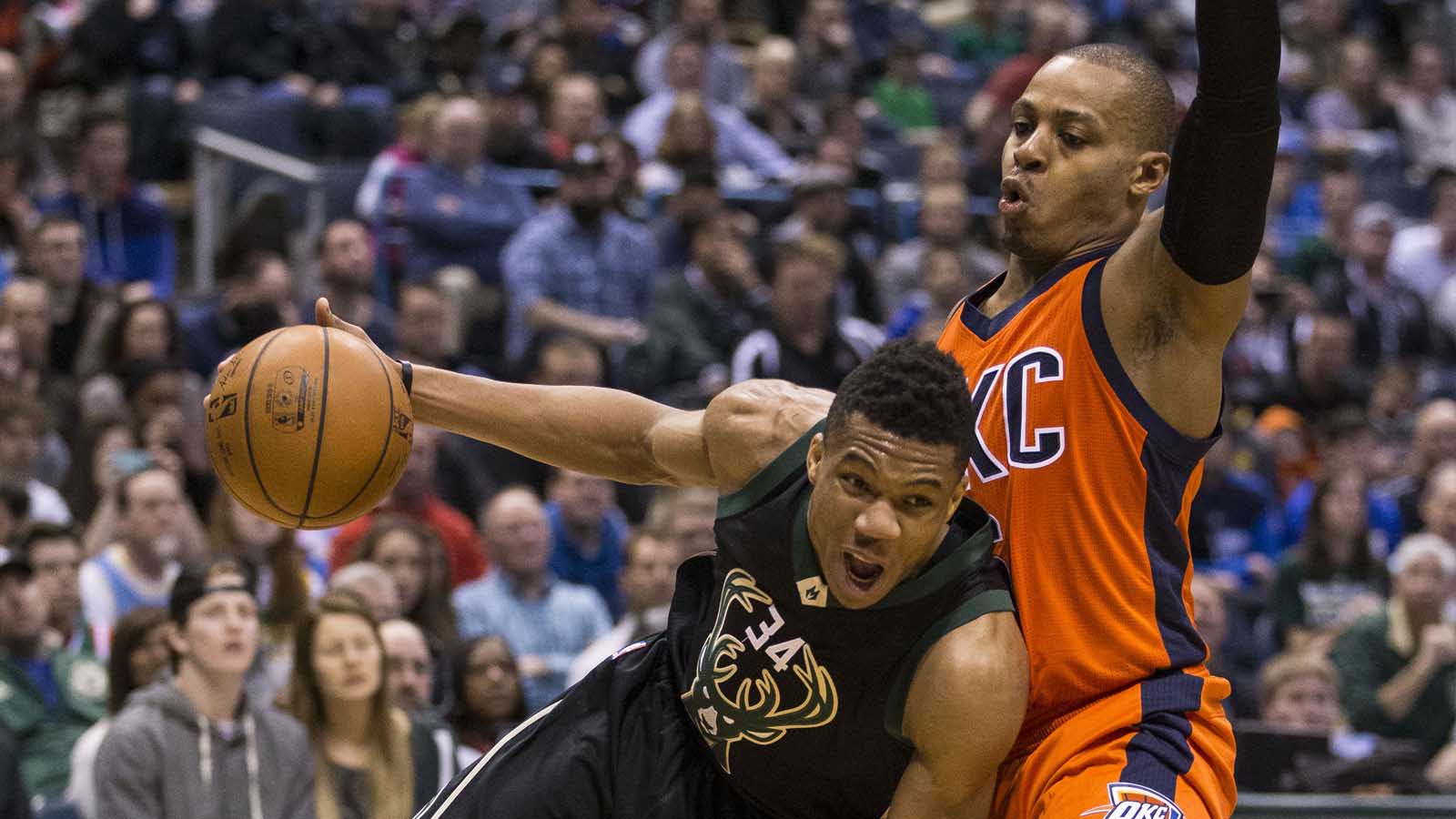 If there was ever a play that encapsulated why Milwaukee Bucks forward Giannis Antetokounmpo earned the nickname the Greek Freak, this is it:
Oof. That's just nasty.
A rebound, a coast-to-coast drive, a Euro-step past Russell Westbrook, and then an off-handed, and-1 dunk on Serge Ibaka, one of the game's premier shot-blockers.
Who else is physically capable of doing that? Kevin Durant? Anthony Davis? LeBron James? Maybe Blake Griffin? It's a short list. It takes an insane amount of athleticism, agility, explosion and basketball IQ, and Antetokounmpo is the rare non-star who fits the bill.
Antetokounmpo recorded his third triple-double of the season — 26 points, 12 rebounds and 10 assists — in a 104-96 loss to the Oklahoma City Thunder on Sunday. All three of his triple-doubles have come in the past seven games, which is perhaps a sign of what to expect from the Greek Freak next season as he continues his upward trajectory toward stardom.
Jovan Buha covers the NBA for FOX Sports. Follow him on Twitter: @jovanbuha.