Milwaukee Bucks Daily: Trade Talk Overshadows Preseason Loss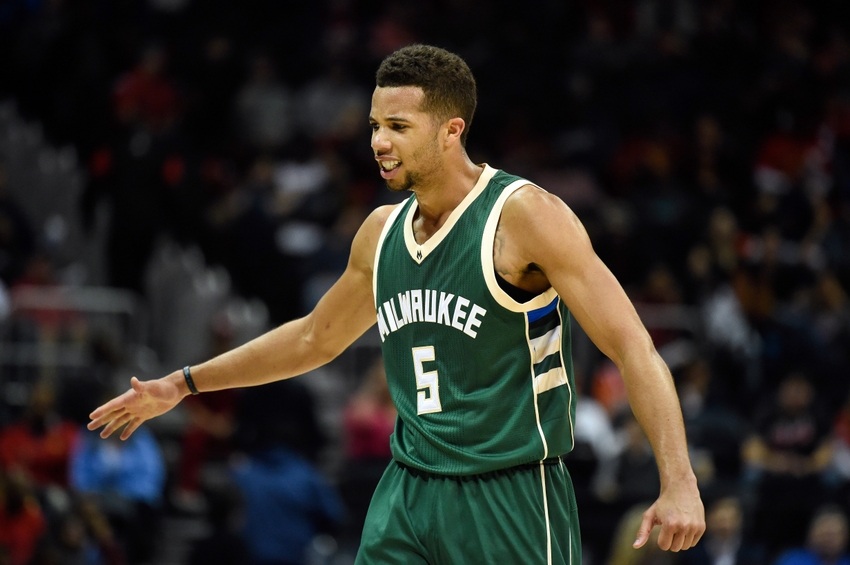 The latest Milwaukee Bucks Daily is here as a preseason loss to the Bulls that included a number of positives was overshadowed by talk of a potential trade between the two teams.
Welcome back to Milwaukee Bucks Daily.
If this is your first time joining us for the daily roundup, the idea of this piece is generally to help keep you up to date on the best of all the latest Bucks news on a day-to-day basis.
This column acts as a means to recap what you might have missed from us at Behind The Buck Pass on the previous day, but also more importantly to share with you some of the work from around the internet that is worth your attention as a Bucks fan.
As usual, if you spot something that you think might be of interest, you can send it our way too. Tweet it to @BehindTheBucks or mail it to winin6podcast@gmail.com.
Let's get down to it:
Best of Behind The Buck Pass From 10/15/16
Milwaukee Bucks Rumors: Michael Carter-Williams For Tony Snell? (read here): I rounded up the details of the reports suggesting that the Bucks and Bulls were nearing completion on a deal that would see MCW and Snell swap cities.
Milwaukee Bucks Preseason Preview: October 15 vs. Chicago Bulls (read here): Prior to Saturday night's tip off for the MACC Fund game at the Bradley Center, Ti Windisch looked ahead to the action.
Best of Bucks Across The Internet From 10/15/16
Sources: Bucks, Bulls Eye Swap Of Michael Carter-Williams, Tony Snell (read here): The first to report the possibility of an MCW trade between Chicago and Milwaukee, ESPN's Zach Lowe outline both teams motivations for a deal, as well as Milwaukee's interest in a potential extension for Snell if a deal does get finalized.
Bucks Dealing Carter-Williams For Snell (read here): In his report for the Milwaukee Journal Sentinel, Charles Gardner identifies Monday as a likely date for the trade to go through, as well as offering quotes and reactions from Jason Kidd to Saturday's preseason loss.
One Team, One Stat: Milwaukee Bucks Leaning On NBA's Biggest Point Guard (read here): John Schuhmann of NBA.com takes a closer look at how the Bucks improved statistically with Giannis running the point.
That's it for today's roundup but check back in tomorrow when we'll do it all again.
More from Behind the Buck Pass
This article originally appeared on