Milwaukee Bucks Daily: The Bucks First Preseason Loss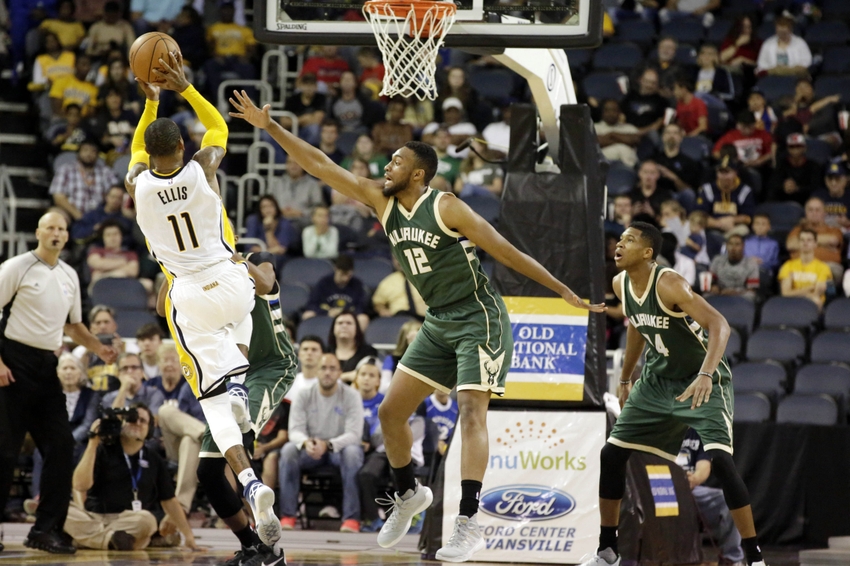 Today's Milwaukee Bucks daily is here as the Bucks take their first L this preseason.
Welcome back to Milwaukee Bucks Daily.
If this is your first time joining us for the daily roundup, the idea of this piece is generally to help keep you up to date on the best of all the latest Bucks news on a day-to-day basis.
This column acts as a means to recap what you might have missed from us at Behind The Buck Pass on the previous day, but also more importantly to share with you some of the work from around the internet that is worth your attention as a Bucks fan.
As usual, if you spot something that you think might be of interest, you can send it our way too. Tweet it to @BehindTheBucks or mail it to winin6podcast@gmail.com.
Let's get down to it:
Best of Behind The Buck Pass From 10/12/16
The Perfect Version of Greg Monroe (read here): John Heffernon looked at the absolute best version of Greg Monroe the Bucks could hope to get this season.
Preseason Preview: October 12 at Indiana Pacers (read here): Ti Windisch looked ahead to Milwaukee's third preseason contest against the Pacers, which ultimately did not end up going exceptionally well for the Bucks.
Best of Bucks Across The Internet From 10/12/16
Aggressive Giannis is bright spot in loss (read here): Charles Gardner of the Milwaukee Journal Sentinel broke down what went wrong and right–mostly wrong–in the Bucks preseason contest against the Pacers. At least Giannis Antetkounmpo played well!
2016-17 Season Preview: Milwaukee Bucks (read here): Steve Aschburner of NBA.com took a look at the Bucks in his latest 2016-17 Season Preview. Aschburner is not very high on the Bucks this year, to say the least.
Bucks: Bench, perimeter shooters struggle in preseason loss to Indiana (read here): The Wisconsin State Journal had another breakdown of Bucks v Pacers, this one in more of a newswire style and including more statistics from the game, for anyone interested in such things.
That's it for today's roundup but check back in tomorrow when we'll do it all over again.
More from Behind the Buck Pass
This article originally appeared on