Milwaukee Bucks Daily: Scout Says League Is "Sleeping" On Giannis Antetokounmpo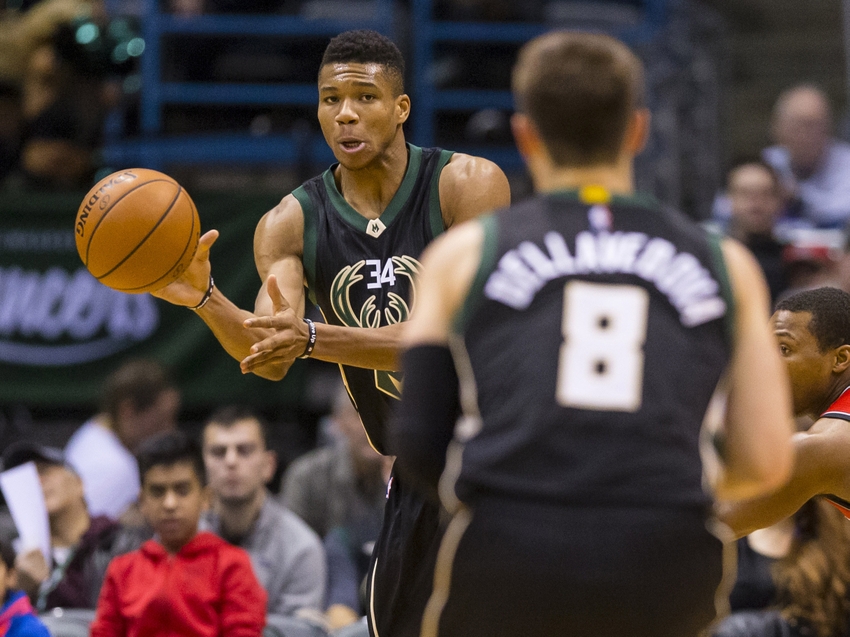 The latest Milwaukee Bucks Daily is here as the wider NBA is still said to be sleeping on Giannis Antetokounmpo.
Welcome back to Milwaukee Bucks Daily.
If this is your first time joining us for the daily roundup, the idea of this piece is generally to help keep you up to date on the best of all the latest Bucks news on a day-to-day basis.
This column acts as a means to recap what you might have missed from us at Behind The Buck Pass on the previous day, but also more importantly to share with you some of the work from around the internet that is worth your attention as a Bucks fan.
As usual, if you spot something that you think might be of interest, you can send it our way too. Tweet it to @BehindTheBucks or mail it to winin6podcast@gmail.com.
Let's get down to it:
Best of Behind The Buck Pass From 11/25/16
Milwaukee Bucks: Should Jason Kidd Be On The Hot Seat? (read here): With a mixed start to the season from the Bucks and a tenure that has been mostly mediocre to date, Rohan Katti questions whether Jason Kidd should be starting to feel the pressure.
Milwaukee Bucks Game Preview: Nov. 25 vs. Toronto Raptors (read here): Ti Windisch looked ahead to the Bucks' meeting with the Raptors, sharing his keys to victory and our staff predictions.
Best of Bucks Across The Internet From 11/25/16
Kia Race to the MVP Ladder: Anthony Davis crafting a future bid for hardware (read here): While Giannis Antetokounmpo doesn't currently figure in Sekou Smith's NBA.com MVP Ladder, he does include the thoughts of a Western Conference scout who believes the entire league is "sleeping" on the Greek Freak.
Raptors 105, Bucks 99: Not strong at the finish (read here): Charles Gardner got the reactions to DeMar DeRozan's big time shot-making and a game that just slipped away from the Bucks on Friday night.
Pregame Report: Raptors have Bucks' number (read here): Charles Gardner of the Milwaukee Journal Sentinel also looked ahead to that game prior to tip, noting how the Raptors have had a period of great dominance over the Bucks of late.
That's it for today's roundup but check back in tomorrow when we'll do it all again.
More from Behind the Buck Pass
This article originally appeared on