Milwaukee Bucks Daily: Reactions To Ray Allen's Retirement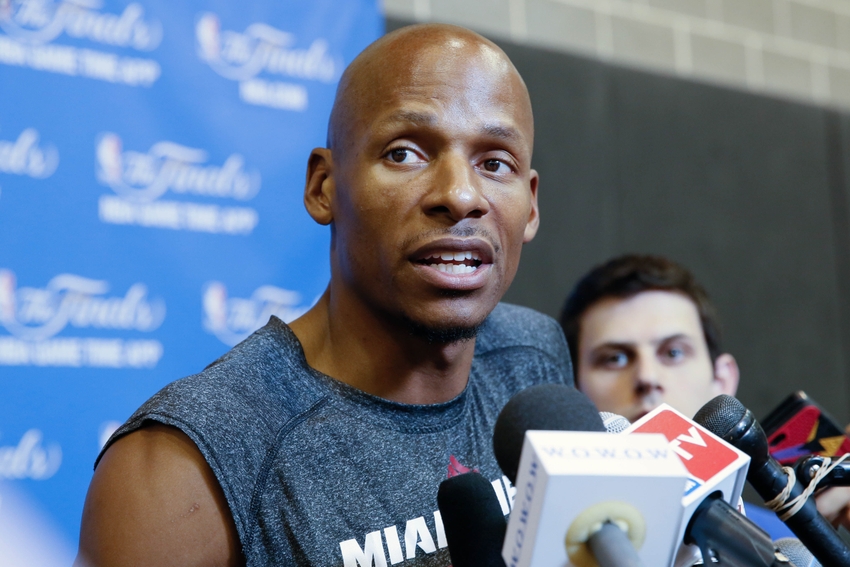 The latest Milwaukee Bucks Daily is here as reactions flood in to Ray Allen's official retirement.
Welcome back to Milwaukee Bucks Daily.
If this is your first time joining us for the daily roundup, the idea of this piece is generally to help keep you up to date on the best of all the latest Bucks news on a day-to-day basis.
This column acts as a means to recap what you might have missed from us at Behind The Buck Pass on the previous day, but also more importantly to share with you some of the work from around the internet that is worth your attention as a Bucks fan.
As usual, if you spot something that you think might be of interest, you can send it our way too. Tweet it to @BehindTheBucks or mail it to winin6podcast@gmail.com.
Let's get down to it:
Best of Behind The Buck Pass From 11/1/16
Opposition Intel: Bucks @ Pelicans Preview With Brendon Kleen (read here): Prior to Tuesday night's game, I spoke with Brendon Kleen of Pelican Debrief to get the lowdown on the opponents from New Orleans.
Milwaukee Bucks Game Preview: Nov. 1 At New Orleans Pelicans (read here): Ti Windisch also looked ahead to Tuesday's game with predictions for how it would turn out and key players for both teams.
Best of Bucks Across The Internet From 11/1/16
Ray Allen Made Me A Basketball Fan (read here): For The Step Back, Milwaukee Bucks fan Matt Cianfrone wrote about why Ray Allen made him fall in love with basketball.
Ray Allen's Legacy Spans Multiple Jerseys (read here): Also for The Step Back, Philip, Rossman-Reich wrote about how different iterations of Ray Allen in multiple different cities will all be remembered.
Ten Giannis Numbers From Three Games (read here): Alex Boeder of Bucks.com highlighted ten numbers to show just how impressive the Greek Freak has been in Milwaukee's first three games.
Bucks 117, Pelicans 113: Team defends Davis, holds on for victory (read here): Charles Gardner of the Milwaukee Journal Sentinel has the game report and reaction as Milwaukee's fourth game ended in a narrow win on the road in New Orleans on Tuesday night.
That's it for today's roundup but check back in tomorrow when we'll do it all again.
More from Behind the Buck Pass
This article originally appeared on