Milwaukee Bucks Daily: Reactions To Giannis' Extension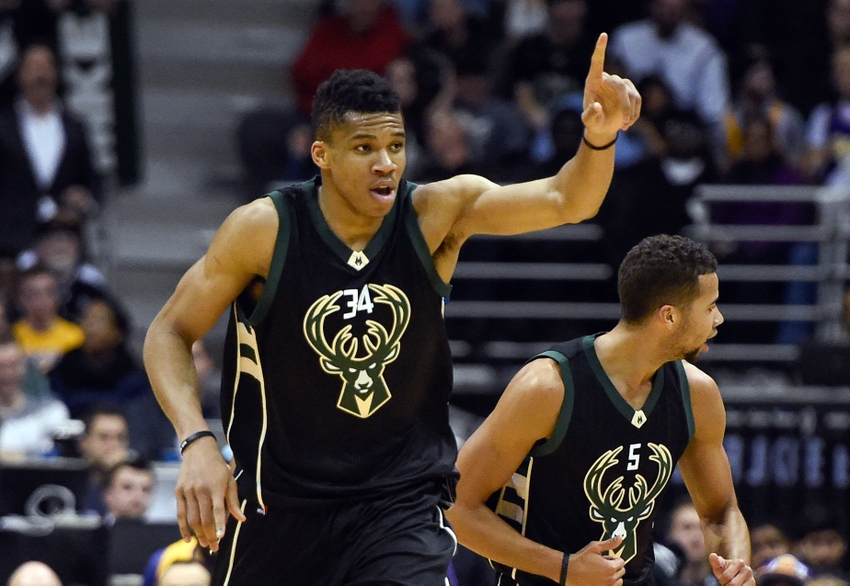 The latest Milwaukee Bucks Daily is here with all of the reaction you could ask for to Giannis Antetokounmpo's four-year extension.
Welcome back to Milwaukee Bucks Daily.
If this is your first time joining us for the daily roundup, the idea of this piece is generally to help keep you up to date on the best of all the latest Bucks news on a day-to-day basis.
This column acts as a means to recap what you might have missed from us at Behind The Buck Pass on the previous day, but also more importantly to share with you some of the work from around the internet that is worth your attention as a Bucks fan.
As usual, if you spot something that you think might be of interest, you can send it our way too. Tweet it to @BehindTheBucks or mail it to winin6podcast@gmail.com.
Let's get down to it:
Best of Behind The Buck Pass From 9/19/16
Giannis Antetokounmpo Agrees To Four-Year, $100 million extension (read here): I rounded up the details of reports from Adrian Wojnarowski, Charles Gardner and Brian Windhorst as news of Giannis Antetokounmpo's extension broke.
Win In 6 Podcast #76: Giannis Antetokounmpo Extension Reaction (listen here): This week's episode of the Win in 6 Podcast arrives a little earlier than usual as Jordan Treske and I offer our reactions to Giannis' new deal.
Milwaukee Bucks: Could Bucks Rewrite Milwaukee's Stats Leaderboard (read here): Ti Windisch looked at how current Bucks stack up in comparison to the franchise's all-time stats leaders and what they have to do to surpass those marks in the coming years.
Best of Bucks Across The Internet From 9/19/16
Giannis Didn't Get The Max, But He Got What He Needed (read here): Kevin O'Connor of The Ringer describes the deal as making sense for both parties, in light of future cap uncertainties including a potential change to the CBA.
Why The "Greek Freak" Isn't Just Another $100m Man (read here): Adrian Wojnarowski of Yahoo explains that Antetokounmpo's personality and background should ensure he doesn't take his new contract for granted.
Who are the biggest winners and losers in Giannis' new deal? [$] (read here): Kevin Pelton of ESPN identifies the Bucks for the duration of the extension and MCW as the big winners of Giannis' new deal, and the Portland Trail Blazers who paid C.J. McCollum earlier in this summer and the Bucks at the end of Giannis four years as the biggest losers.
Bucks, Antetokounmpo Agree To 4-Year, $100million Extension (read here): Charles Gardner of the Milwaukee Journal Sentinel reports on the biggest contract in franchise history and gets the reaction of Jason Kidd and Matthew Dellavedova to the news from the team's charity golf day.
Bucks Teammates, Fans Congratulate The Greek Freak (read here): Bucks.com round up the reactions and well-wishes from Giannis' teammates on social media to his
That's it for today's roundup but check back in tomorrow when we'll do it all again.
More from Behind the Buck Pass
This article originally appeared on