Milwaukee Bucks Daily: Rashad Vaughn Returns To The D-League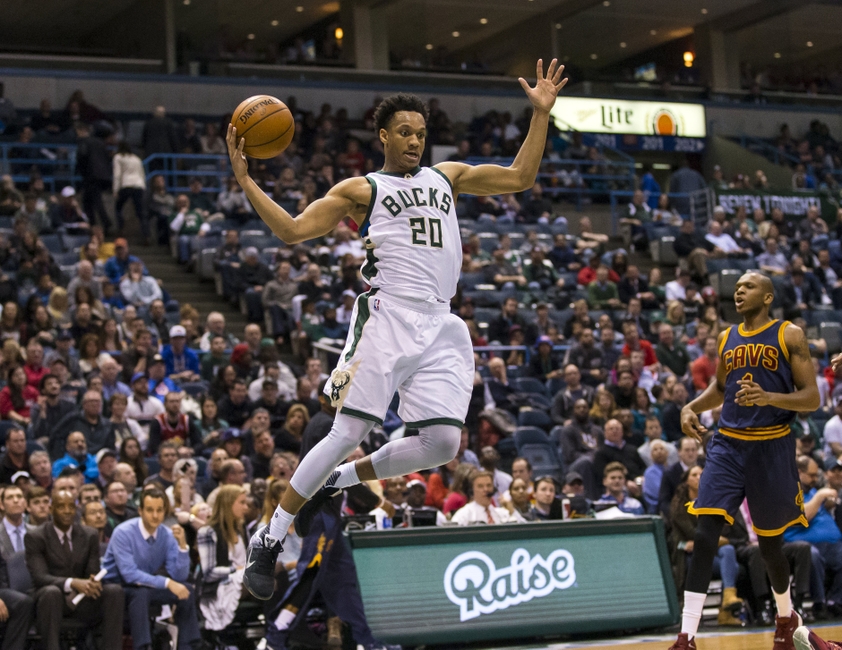 The latest Milwaukee Bucks Daily is here as Rashad Vaughn has once again been assigned to the D-League's Westchester Knicks.
Welcome back to Milwaukee Bucks Daily.
If this is your first time joining us for the daily roundup, the idea of this piece is generally to help keep you up to date on the best of all the latest Bucks news on a day-to-day basis.
This column acts as a means to recap what you might have missed from us at Behind The Buck Pass on the previous day, but also more importantly to share with you some of the work from around the internet that is worth your attention as a Bucks fan.
As usual, if you spot something that you think might be of interest, you can send it our way too. Tweet it to @BehindTheBucks or mail it to winin6podcast@gmail.com.
Let's get down to it:
Best of Behind The Buck Pass From 11/26/16
Milwaukee Bucks: Grades From 105-99 Loss To Toronto Raptors (read here): As the Bucks were narrowly defeated by the Raptors on Friday night, I look back on the game and graded Milwaukee's players, Jason Kidd and the Raptors.
Milwaukee Bucks: Takeaways From Loss To Toronto Raptors (read here): Ti Windisch also reflected on the loss to the Raptors, highlighting his key takeaways from a spirited performance by the Bucks.
Best of Bucks Across The Internet From 11/26/16
Bucks assign Rashad Vaughn to Westchester Knicks (read here): Having only returned to the main squad prior to Thanksgiving, it was announced on Saturday that the Milwaukee Bucks have again decided to assign Rashad Vaughn to the D-League. Vaughn will return to Westchester, where he played solidly in two appearances a little over a week ago.
Early returns favor Bucks in trade to acquire Snell (read here): Charles Gardner of the Milwaukee Journal Sentinel writes about how with a player capable of playing starter's minutes at the shooting guard spot, the Bucks have become the early winners of the Michael Carter-Williams/Tony Snell trade. While Snell is settling in with the Bucks, injury problems have plagued MCW in Chicago.
That's it for today's roundup but check back in tomorrow when we'll do it all again.
More from Behind the Buck Pass
This article originally appeared on