Milwaukee Bucks Daily: President Obama Namechecks Giannis Antetokounmpo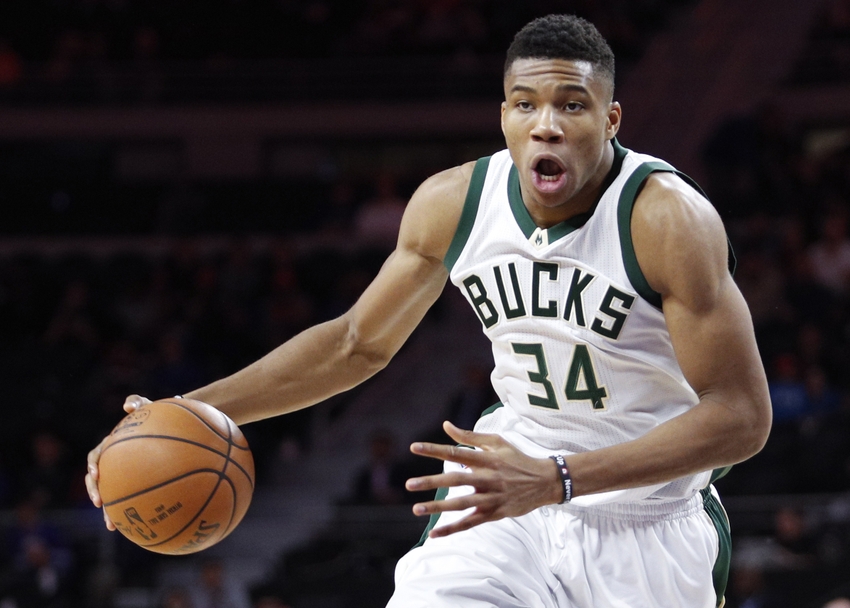 The latest Milwaukee Bucks Daily is here as Barack Obama talks about Giannis Antetokounmpo in Greece.
Welcome back to Milwaukee Bucks Daily.
If this is your first time joining us for the daily roundup, the idea of this piece is generally to help keep you up to date on the best of all the latest Bucks news on a day-to-day basis.
This column acts as a means to recap what you might have missed from us at Behind The Buck Pass on the previous day, but also more importantly to share with you some of the work from around the internet that is worth your attention as a Bucks fan.
As usual, if you spot something that you think might be of interest, you can send it our way too. Tweet it to @BehindTheBucks or mail it to winin6podcast@gmail.com.
Let's get down to it:
Best of Behind The Buck Pass From 11/16/16
Opposition Intel: Atlanta Hawks Preview With Adam McGee (read here): Ti Windisch asked me some questions about the Hawks, to help give a rundown of what this Atlanta team is all about.
Milwaukee Bucks Game Preview: Nov. 16 at Atlanta Hawks (read here): Ti Windisch also ran through his own preview of the game and rounded up our staff predictions.
Best of Bucks Across The Internet From 11/16/16
President Obama mentions Giannis Antetokounmpo during speech in Greece (read here): Giannis has officially made it. On a trip to Greece, President Obama namechecked Milwaukee's young superstar to the joy of his Greek audience.
President Obama names Kareem Abdul Jabbar Recipient Of The Presidential Medal Of Freedom (read here): Giannis wasn't involved in the only Bucks-related Obama news on Wednesday, as franchise legend Kareem Abdul-Jabbar was also announced as the recipient of the highest civilian accolade the US has to offer.
Jabari Parker proud of Bucks' stand on Trump hotels (read here): Moving from the president to the president-elect, Jabari Parker voiced his support for the franchise's decision to no longer stay in Donald Trump owned hotels while on the road.
Milwaukee Bucks' entertainment-block design is modern interpretation of city's industry (read here): Rich Kirchen of the Milwaukee Business Journal has the details on the latest renderings of the entertainment block for the new Bucks' arena.
How Giannis Antetokounmpo became a big-time scorer without a jumper (read here): Scott Rafferty of The Step Back takes an in-depth look at how Giannis Antetokounmpo is becoming a potent scorer without any reliable shooting range.
Hawks 107, Bucks 100: Second half comeback falls short (read here): Charles Gardner of the Milwaukee Journal Sentinel recaps the action and rounds up the key quotes following Wednesday night's loss in Atlanta.
That's it for today's roundup but check back in tomorrow when we'll do it all again.
More from Behind the Buck Pass
This article originally appeared on