Milwaukee Bucks Daily: No Joy From Motown Trip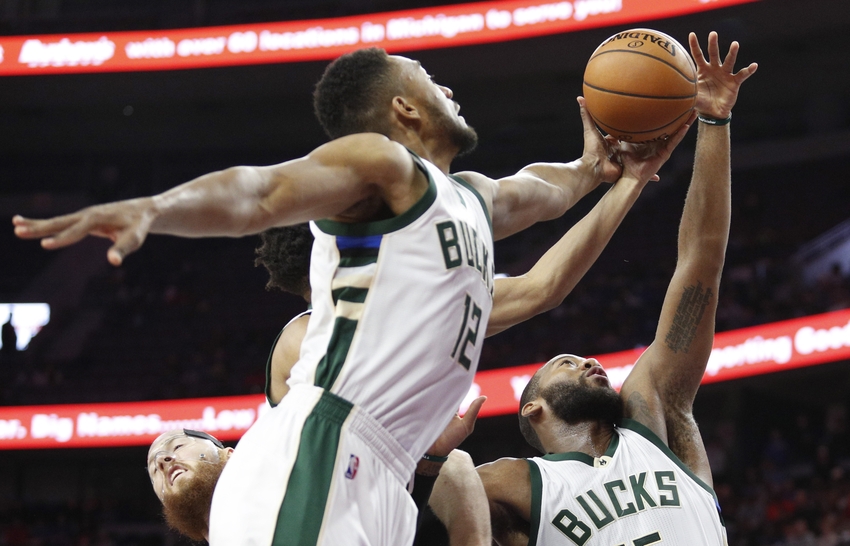 The latest Milwaukee Bucks Daily is here as the Bucks fell short on the road against the Pistons.
Welcome back to Milwaukee Bucks Daily.
If this is your first time joining us for the daily roundup, the idea of this piece is generally to help keep you up to date on the best of all the latest Bucks news on a day-to-day basis.
This column acts as a means to recap what you might have missed from us at Behind The Buck Pass on the previous day, but also more importantly to share with you some of the work from around the internet that is worth your attention as a Bucks fan.
As usual, if you spot something that you think might be of interest, you can send it our way too. Tweet it to @BehindTheBucks or mail it to winin6podcast@gmail.com.
Let's get down to it:
Best of Behind The Buck Pass From 10/30/16
Milwaukee Bucks Player of the Week (Oct. 23-29) (read here): John Heffernon is back for his usual Sunday column, where throughout the season he'll pick a Bucks Player of the Week. Who was the winner for week one?
Opposition Intel: Milwaukee Bucks vs. Detroit Pistons Preview with Duncan Smith (read here): Ahead of Sunday's game, I caught up with Piston Powered site expert Duncan Smith to learn more about this Detroit team.
Milwaukee Bucks Game Preview: Oct. 30 vs. Detroit Pistons (read here): Ti Windisch also took a closer look at the Pistons, with his pre-game analysis of Sunday's matchup.
Milwaukee Bucks: Grades From 110-108 Win Over Brooklyn Nets (read here): Going back to the night before, Lukas Harkins offered up his grades for Milwaukee's players, Jason Kidd and the Nets from Saturday's win over the Nets.
Milwaukee Bucks: Key Takeaways From Win Over Brooklyn Nets (read here): From that same game, Jordan Treske rounded up the key takeaways and talking points from the Bucks' sole win of the season to date.
Best of Bucks Across The Internet From 10/30/16
Pistons 98, Bucks 83: Drummond big for Detroit (read here): Charles Gardner of the Milwaukee Journal Sentinel's post-game report rounds up the action and reaction from Milwaukee's loss to the Pistons, including quotes from the players on how they were unable to contain Andre Drummond.
Pregame Report: Van Gundy likes Giannis' unique skill set (read here): Once again from the Milwaukee Journal Sentinel, Charles Gardner offers quotes from Stan Van Gundy on what Giannis is right now and where he can go from here.
The Rotation: Warriors aren't making threes…yet (read here): As a part of The Step Back's The Rotation series, Ian Levy wrote about how Sunday's game may act as a sign that the Bucks won't be able to reach the heights of their star man, Giannis, this season.
That's it for today's roundup but check back in tomorrow when we'll do it all again.
More from Behind the Buck Pass
This article originally appeared on