Milwaukee Bucks Daily: Mike McCarthy Named Bucks' COO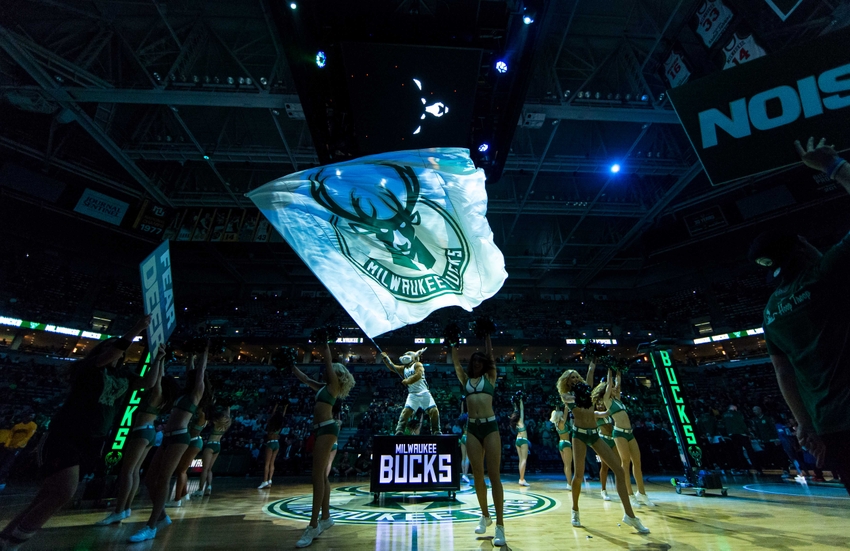 The latest Milwaukee Bucks Daily is here as Mike McCarthy is named as the franchise's chief operating officer.
Welcome back to Milwaukee Bucks Daily.
If this is your first time joining us for the daily roundup, the idea of this piece is generally to help keep you up to date on the best of all the latest Bucks news on a day-to-day basis.
This column acts as a means to recap what you might have missed from us at Behind The Buck Pass on the previous day, but also more importantly to share with you some of the work from around the internet that is worth your attention as a Bucks fan.
As usual, if you spot something that you think might be of interest, you can send it our way too. Tweet it to @BehindTheBucks or mail it to winin6podcast@gmail.com.
Let's get down to it:
Best of Behind The Buck Pass From 11/23/16
Milwaukee Bucks Recall Rashad Vaughn From D-League (read here): Ti Windisch reacts to the news of Milwaukee's decision to bring Vaughn back from Westchester.
Milwaukee Bucks: Tony Snell's Shot Has Yet To Make The Trip To Milwaukee (read here): Ti Windisch looks at how in spite of solid contributions in some departments, Tony Snell has struggled with his shot in his early days as a Buck.
Best of Bucks Across The Internet From 11/23/16
McCarthy named Bucks' chief operating officer (read here): Charles Gardner of the Milwaukee Journal Sentinel has the details and quotes on the hiring of Mike McCarthy (not that one) as the franchise's new chief operating officer.
Bucks delay D-League decision (read here): Gery Woelfel of the Racine Journal Times reports that the Bucks have delayed their D-League decision with the initial expectation being that an announcement would have been made prior to Thanksgiving.
Damian Lillard and the Blazers deal with being in win-now mode (read here): In Zach Lowe's weekly column, he highlights one of the things he likes at the moment as Giannis Antetokounmpo's improving awareness of his rim-protecting abilities.
The Lowe Post: Marc Stein (read here): On the latest episode of the Lowe Post podcast, Marc Stein joins Zach Lowe where conversation eventually leads to Greg Monroe and the continued possibility of him being traded.
That's it for today's roundup but check back in tomorrow when we'll do it all again.
More from Behind the Buck Pass
This article originally appeared on