Milwaukee Bucks Daily: Matthew Dellavedova Set For Cleveland Matchup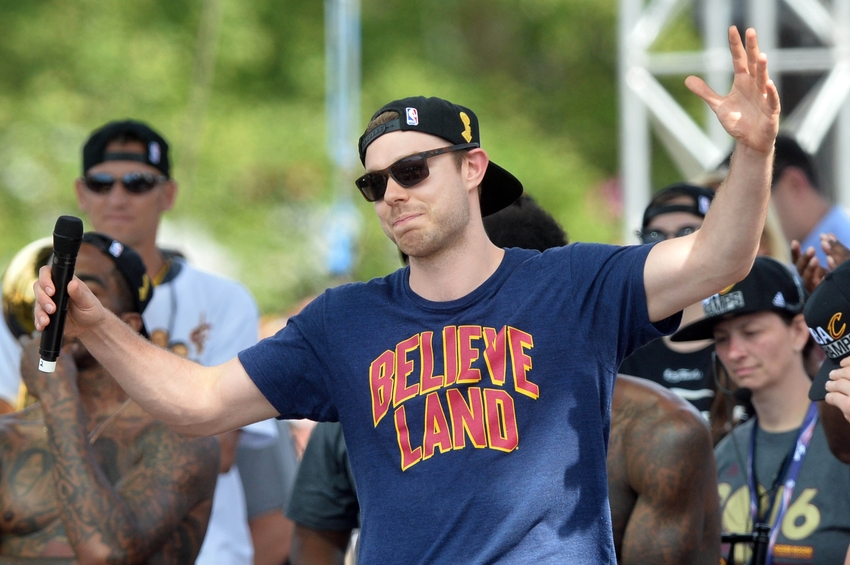 The latest Milwaukee Bucks Daily is here as Matthew Dellavedova prepares to face off with his former team.
Welcome back to Milwaukee Bucks Daily.
If this is your first time joining us for the daily roundup, the idea of this piece is generally to help keep you up to date on the best of all the latest Bucks news on a day-to-day basis.
This column acts as a means to recap what you might have missed from us at Behind The Buck Pass on the previous day, but also more importantly to share with you some of the work from around the internet that is worth your attention as a Bucks fan.
As usual, if you spot something that you think might be of interest, you can send it our way too. Tweet it to @BehindTheBucks or mail it to winin6podcast@gmail.com.
Let's get down to it:
Best of Behind The Buck Pass From 11/28/16
Win In 6 Podcast #88: What We've Learned About The Milwaukee Bucks So Far (read here): The latest episode of our podcast arrives as Jordan Treske and I reflect on what we've learned about the Bucks in the first full month of the season.
Milwaukee Bucks: Looking At Last Year's Departed Players (read here): Adam Coffman looks at the variety of strange situations that the players who left the Bucks last summer now find themselves in. It makes it a lot easier to understand why last season ended in disappointment.
Milwaukee Bucks Takeaways From Win Over Magic (read here): Tom Pheister relived Milwaukee's road win over the Orlando Magic by highlighting some of his key takeaways from the Bucks' performance on the night.
Milwaukee Bucks: Grades From 104-96 Win Over Orlando Magic (read here): Ti Windisch also looked back on Sunday's game in Orlando, grading Milwaukee's players, Jason Kidd and the Magic.
Best of Bucks Across The Internet From 11/28/16
Dellavedova eager to face Cavaliers (read here): As Matthew Dellavedova prepares to welcome his former teammates to his new home for the first time since arriving in Milwaukee this summer, Charles Gardner speaks to Delly on his feelings ahead of the reunion.
Month One All-Stars (read here): Alex Boeder of Bucks.com takes a look at the players whose statistical performance would be worthy of All-Star consideration, if those decision were made at the end of November, and Giannis Antetokounmpo not only makes the cut but earns a starting slot.
Watch: Jabari Parker designs two New Era Milwaukee Bucks hats (read here): Jabari became the latest Bucks figure to get his own hat design, teaming up with New Era (while wearing a Robert Traylor Bucks throwback) to fine tune his preferences.
That's it for today's roundup but check back in tomorrow when we'll do it all again.
More from Behind the Buck Pass
This article originally appeared on