Milwaukee Bucks Daily: Matthew Dellavedova Movie In The Works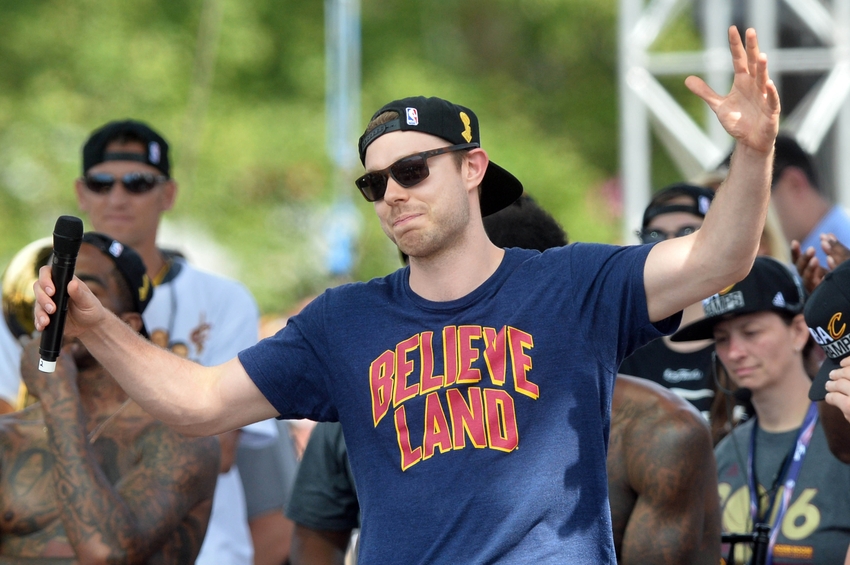 The latest Milwaukee Bucks Daily is here as Matthew Dellavedova's story is set to become a full-length feature film.
Welcome back to Milwaukee Bucks Daily.
If this is your first time joining us for the daily roundup, the idea of this piece is generally to help keep you up to date on the best of all the latest Bucks news on a day-to-day basis.
This column acts as a means to recap what you might have missed from us at Behind The Buck Pass on the previous day, but also more importantly to share with you some of the work from around the internet that is worth your attention as a Bucks fan.
As usual, if you spot something that you think might be of interest, you can send it our way too. Tweet it to @BehindTheBucks or mail it to winin6podcast@gmail.com.
Let's get down to it:
Best of Behind The Buck Pass From 11/21/16
Win In 6 Podcast #87: Making Sense Of Milwaukee Bucks' Strangeness (read here): This week's episode of the Win In 6 Podcast sees Jordan Treske and I discuss Greg Monroe's lack of minutes, Rashad Vaughn's D-League assignment and some of the stranger things that Jason Kidd has done of late.
Milwaukee Bucks: Best and Worst (Nov 12-21) (read here): Adam Coffman examines some of the best and worst things we've seen from the Bucks in the past week or so.
Milwaukee Bucks: Player of the Week (Nov. 13-19) (read here): John Heffernon also takes a look back at recent Bucks play in order to crown his player of the week for the fourth time this season
Opposition Intel: Milwaukee Bucks vs. Orlando Magic Preview With Luke Duffy (read here): Ahead of the matchup with the Magic on Monday, I caught up with Luke Duffy to get the Orlando perspective.
Milwaukee Bucks Game Preview: Nov. 21 vs. Orlando Magic (read here): Ti Windisch also looked ahead to the action, highlighting his keys for the game and rounding up all of our staff predictions.
Best of Bucks Across The Internet From 11/21/16
Production starting soon on full-length feature film on Matthew Dellavedova's life (read here): It's been an incredible journey for Matthew Dellavedova to arrive at this point, and as Tom Read of Believe the Hype details, it's one that you could see on the silver screen sooner rather than later.
Sterling defense at finish gives Bucks hope (read here): The Ringer's Kevin O'Connor mentions the Bucks as a team who should consider tanking this season, drawing a thought-provoking comparison to LeBron James' first spell with the Cleveland Cavaliers in the process.
Bucks 93, Magic 89: Giannis stars in victory (read here): Charles Gardner of the Milwaukee Journal Sentinel gathers all the quotes and reactions from the Bucks locker room following the team's win over the Magic on Monday.
Watch: Giannis Antetokounmpo hangs triple-double on Orlando (read here): Slam Online was just one of a number of media outlets to point out that Giannis' final stat-line on Monday has only been matched by Hakeem Olajuwon and Michael Jordan in NBA history.
Pregame report: Bucks small-ball lineup not all that small (read here): Prior to Monday's game, Charles Gardner of the Milwaukee Journal Sentinel spoke to Jason Kidd about the shape and the size of Milwaukee's small-ball lineup.
That's it for today's roundup but check back in tomorrow when we'll do it all again.
More from Behind the Buck Pass
This article originally appeared on