Milwaukee Bucks Daily: Malcolm Brogdon Standing Out Among Rookies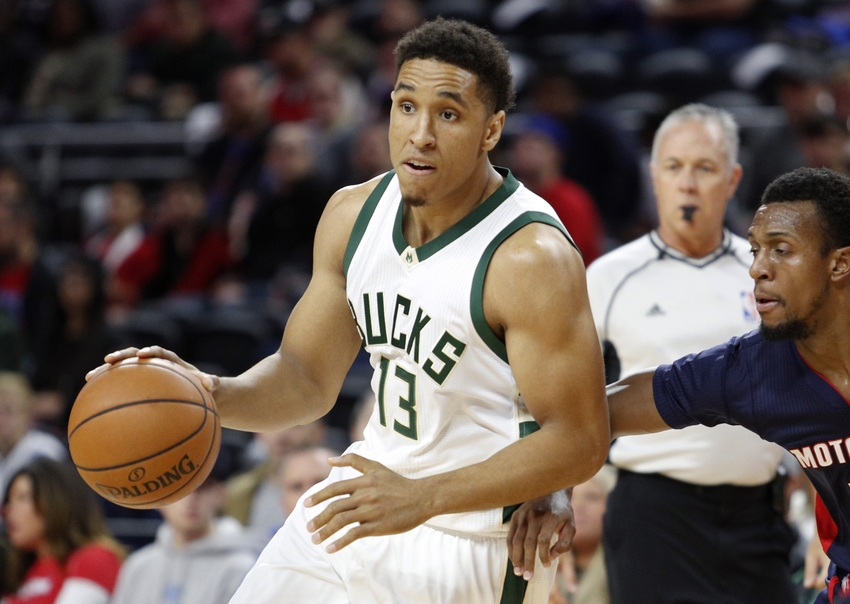 The latest Milwaukee Bucks Daily is here as Malcolm Brogdon leaves his mark in the rookie conversation.
Welcome back to Milwaukee Bucks Daily.
If this is your first time joining us for the daily roundup, the idea of this piece is generally to help keep you up to date on the best of all the latest Bucks news on a day-to-day basis.
This column acts as a means to recap what you might have missed from us at Behind The Buck Pass on the previous day, but also more importantly to share with you some of the work from around the internet that is worth your attention as a Bucks fan.
As usual, if you spot something that you think might be of interest, you can send it our way too. Tweet it to @BehindTheBucks or mail it to winin6podcast@gmail.com.
Let's get down to it:
Best of Behind The Buck Pass From 11/9/16
Milwaukee Bucks: Greg Monroe Has Become A Defense First Player (read here): Ti Windisch looks at, in spite of how strange it sounds, how Greg Monroe's game has been at its best on the defensive end so far this season.
Best of Bucks Across The Internet From 11/9/16
Domantas Sabonis working to make his name stand on its own in the NBA (read here): Scott Howard Cooper's latest rookie ladder sees Malcolm Brogdon as a new entry in fourth place, thanks to a well-rounded contribution and his ability to take care of the ball.
Bucks will try to push pace against winless Pelicans (read here): Charles Gardner of the Milwaukee Journal Sentinel writes about how the Bucks are determined to dictate the pace against the Pelicans, including quotes from Jason Terry and Jason Kidd.
Fear The Greek Freak (read here): Writing for ESPN Wisconsin, Eric Nehm writes that Giannis Antetokounmpo is already a star, and how it's superstardom that beckons for the Greek Freak.
Milwaukee Bucks: Giannis Antetokounmpo Isn't Fair (read here): Cam stewart of HoopsHabit is another who wrote about Giannis' rise, noting that in taking his current leap Giannis has become close to unguardable.
That's it for today's roundup but check back in tomorrow when we'll do it all again.
More from Behind the Buck Pass
This article originally appeared on