Milwaukee Bucks Daily: Malcolm Brogdon Relishing High Quality Matchups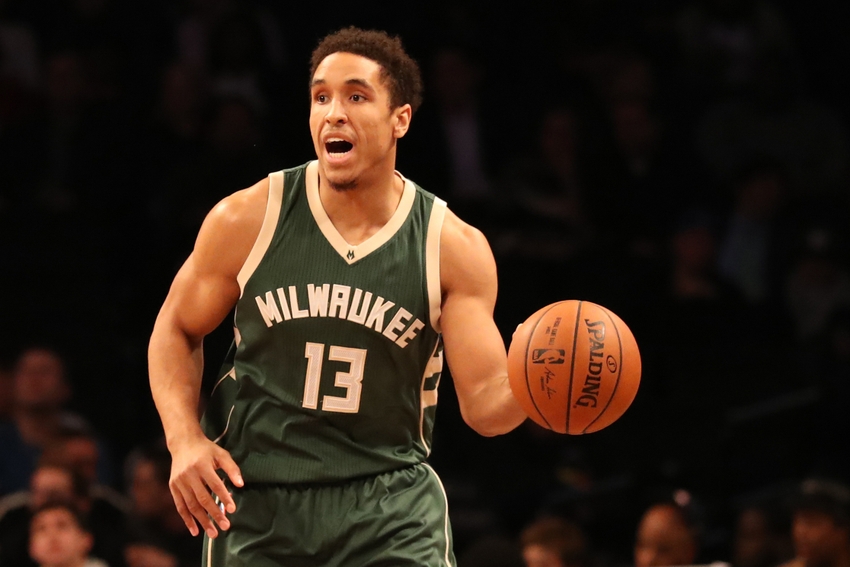 The latest Milwaukee Bucks Daily is here as Malcolm Brogdon continues to relish the challenges that lie ahead.
Welcome back to Milwaukee Bucks Daily.
If this is your first time joining us for the daily roundup, the idea of this piece is generally to help keep you up to date on the best of all the latest Bucks news on a day-to-day basis.
This column acts as a means to recap what you might have missed from us at Behind The Buck Pass on the previous day, but also more importantly to share with you some of the work from around the internet that is worth your attention as a Bucks fan.
As usual, if you spot something that you think might be of interest, you can send it our way too. Tweet it to @BehindTheBucks or mail it to winin6podcast@gmail.com.
Let's get down to it:
Best of Behind The Buck Pass From 12/11/16
Milwaukee Bucks: Grades From 110-105 Loss To Washington Wizards (read here): Ti Windisch looked back on Milwaukee's Saturday night loss to the Washington Wizards, grading each Buck individually, Jason Kidd and the Wizards.
Milwaukee Bucks: Takeaways From Loss To Washington Wizards (read here): Tom Pheister also highlighted his picks for some of the key talking points and takeaways from that game against Washington too.
Best of Bucks Across The Internet From 12/11/16
Brogdon eager to prove himself against the best (read here): Charles Gardner of the Milwaukee Journal Sentinel spoke to Malcolm Brogdon, who revealed how much he has been enjoying testing himself against the likes of John Wall, Damian Lillard and Kawhi Leonard. Next up for the rookie is another big test, as the Bucks square off with Kyle Lowry and DeMar DeRozan's Raptors on Monday.
Milwaukee Bucks: Giannis has evolved from a freak to a monster (read here): Nicholas Gonzalez of Sir Charles In Charge writes about Giannis' big strides forward this season, and how it only 22 years old there could still be a lot more to come from the young Greek.
That's it for today's roundup but check back in tomorrow when we'll do it all again.
More from Behind the Buck Pass
This article originally appeared on