Milwaukee Bucks Daily: Larry Sanders Questions Bucks' Concussion Protocol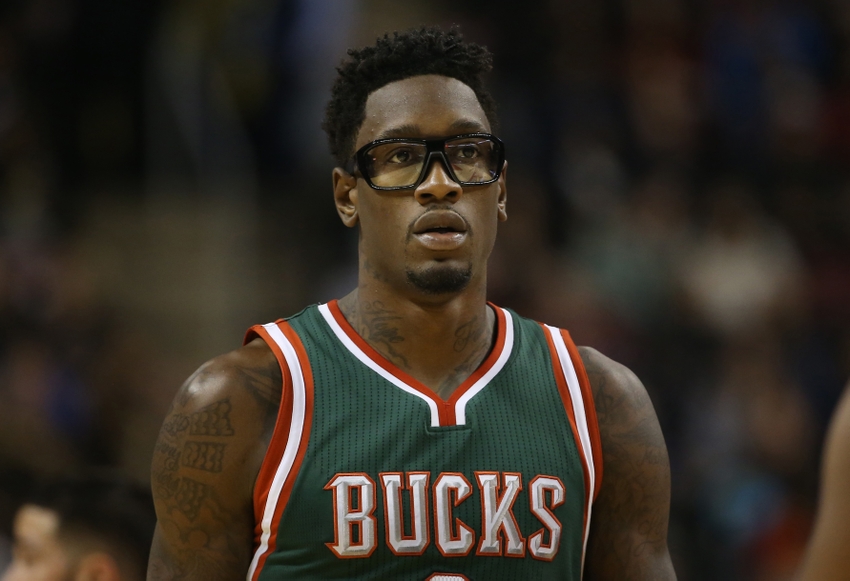 The latest Milwaukee Bucks Daily is here as Larry Sanders comments on his distrust in the Bucks and the NBA's ability to take care of him.
Welcome back to Milwaukee Bucks Daily.
If this is your first time joining us for the daily roundup, the idea of this piece is generally to help keep you up to date on the best of all the latest Bucks news on a day-to-day basis.
This column acts as a means to recap what you might have missed from us at Behind The Buck Pass on the previous day, but also more importantly to share with you some of the work from around the internet that is worth your attention as a Bucks fan.
As usual, if you spot something that you think might be of interest, you can send it our way too. Tweet it to @BehindTheBucks or mail it to winin6podcast@gmail.com.
Let's get down to it:
Best of Behind The Buck Pass From 8/30/16
Milwaukee Bucks: Grades/Reactions For The Steve Novak Deal (read here): With the Steve Novak deal finally official, Ti Windisch breaks down the pros and cons before finally offering up a grade on the deal.
Win In 6 Podcast #73: Let's Talk About Coaching (listen here): Jordan Treske and I got together for the latest episode of the Win In 6 Podcast with coaching dominating the discussion.
Milwaukee Bucks Reportedly Add Xavier Henry To Training Camp Roster (read here): I give a quick overview on who Xavier Henry is as the former Laker agrees to a training camp deal with the Bucks.
Best of Bucks Across The Internet From 8/30/16
The Continuing Education Of Larry Sanders (read here): In a profile for Vice Sports, Larry Sanders once again opens the door on all aspects of his life, past and present. Among the Bucks related nuggets is a quote from Sanders suggesting he "didn't feel safe" with the Bucks or the NBA after a potential concussion.
Xavier Henry signs training camp deal with Bucks (read here): Charles Gardner of the Milwaukee Journal Sentinel rounds up the details on Xavier Henry's training camp deal, as well as sharing quotes from Steve Novak on his new deal and his current health status.
Matthew Dellavedova brings Larry O'Brien Trophy to Melbourne ahead of NBA move (read here): Currently back home in Australia, Matthew Dellavedova has embarked on a mini-publicity tour with the Larry O'Brien trophy in his homeland.
Cavaliers Will Miss Matthew Dellavedova In 2016-17 (read here): Jared Kungle of King James Gospel breaks down why the Cavaliers and their fans will miss Delly as he embarks on this new stage of his career with the Bucks.
That's it for today's roundup but check back in tomorrow when we'll do it all again.
More from Behind the Buck Pass
This article originally appeared on