Milwaukee Bucks Daily: Kevin Garnett Teaches Young Bucks "Warrior Mentality"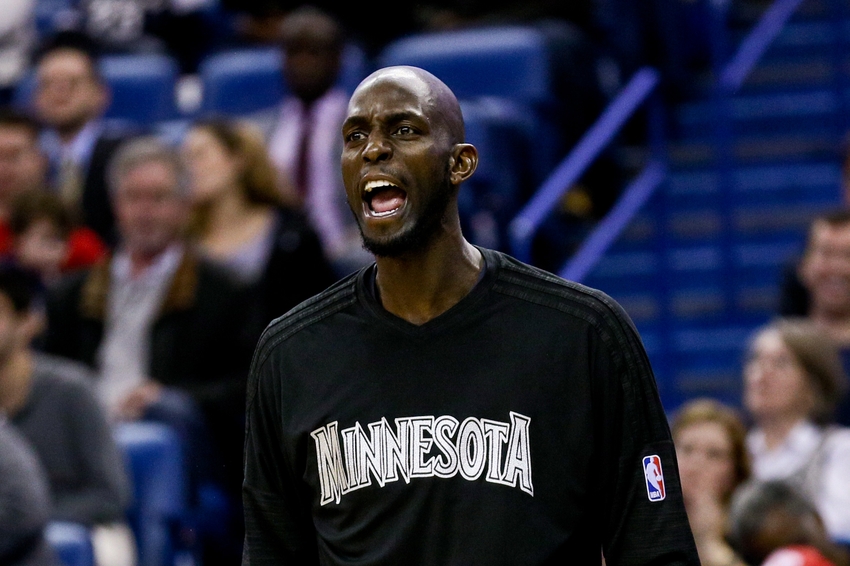 The latest Milwaukee Bucks Daily is here as The Big Ticket made a trip to Milwaukee to offer some tips to the Bucks.
Welcome back to Milwaukee Bucks Daily.
If this is your first time joining us for the daily roundup, the idea of this piece is generally to help keep you up to date on the best of all the latest Bucks news on a day-to-day basis.
This column acts as a means to recap what you might have missed from us at Behind The Buck Pass on the previous day, but also more importantly to share with you some of the work from around the internet that is worth your attention as a Bucks fan.
As usual, if you spot something that you think might be of interest, you can send it our way too. Tweet it to @BehindTheBucks or mail it to winin6podcast@gmail.com.
Let's get down to it:
Best of Behind The Buck Pass From 12/6/16
Milwaukee Bucks Best and Worst: November 13 – December 6 (read here): Adam Coffman identifies some of the trends and details that have represented the best and worst of the Bucks over the past few weeks.
Milwaukee Bucks: Takeaways From Loss To San Antonio Spurs (read here): Jordan Treske looked back on Monday's heartbreaking loss to San Antonio, highlighting his key takeaways from the action at the Bradley Center.
Milwaukee Bucks: Grades From 97-96 Loss To Spurs (read here): Tom Pheister also reflected on the Spurs game, in his case, grading the performance of every individual Bucks, Jason Kidd and the Spurs.
Best of Bucks Across The Internet From 12/6/16
Not the silent type: Garnett speaks from experience (read here): Having been linked with a consulting job with a number of different NBA teams, Kevin Garnett appeared in Milwaukee on Wednesday to work with Giannis Antetokounmpo, Thon Maker and Khris Middleton. Charles Gardner of the Milwaukee Journal Sentinel got the reactions of Giannis and Jason Kidd.
Bucks see the future, and his name is Giannis Antetokounmpo (read here): ESPN's Brian Windhorst writes about Giannis' rising stock with scouts and executives around the NBA, and how he's likely to end Milwaukee's All-Star drought.
Peak Delly: How a kid from country Victoria got his own signature shoe (read here): Nick Metalinos of ESPN Australia writes of Delly's hands-on involvement in the process of designing his own signature shoe.
The Pro Perspective: Giannis Antetokounmpo (read here): Jeremy Bauman of Draft Express puts Giannis attempts at developing his shot under the microscope, speaking to the Greek Freak about what he's trying to work on.
That's it for today's roundup but check back in tomorrow when we'll do it all again.
More from Behind the Buck Pass
This article originally appeared on