Milwaukee Bucks Daily: Jabari Parker Speaks His Mind On Presidential Election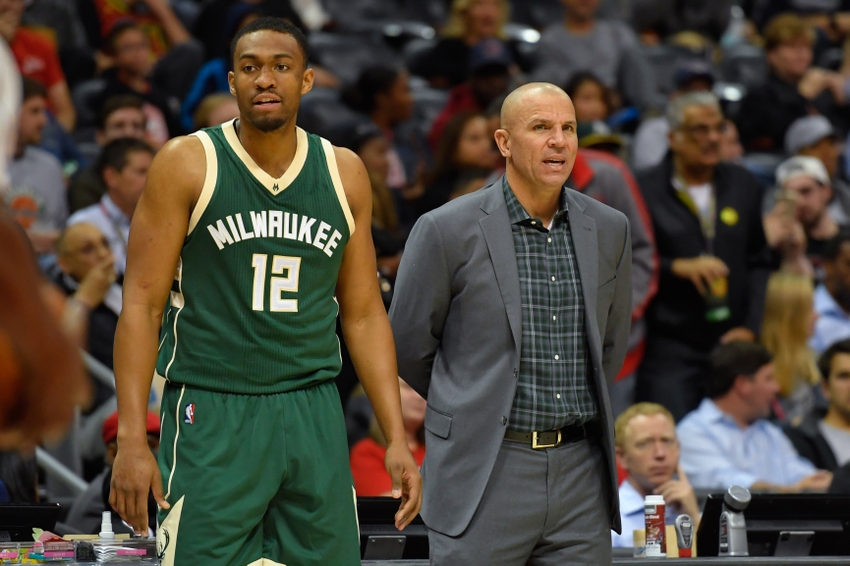 The latest Milwaukee Bucks Daily is here as the Bucks fall a long way short against the Heat on Thursday night.
Welcome back to Milwaukee Bucks Daily.
If this is your first time joining us for the daily roundup, the idea of this piece is generally to help keep you up to date on the best of all the latest Bucks news on a day-to-day basis.
This column acts as a means to recap what you might have missed from us at Behind The Buck Pass on the previous day, but also more importantly to share with you some of the work from around the internet that is worth your attention as a Bucks fan.
As usual, if you spot something that you think might be of interest, you can send it our way too. Tweet it to @BehindTheBucks or mail it to winin6podcast@gmail.com.
Let's get down to it:
Best of Behind The Buck Pass From 11/18/16
Milwaukee Bucks: Early Season Awards Watch (read here): Travis Schlepp looks at the players in with a chance of ending Milwaukee's awards drought this season.
Milwaukee Bucks: Grades From 96-73 Loss To Miami Heat (read here): Lukas Harkins looked back on the Bucks' Thursday night loss to grade the individual performances, Jason Kidd and the Heat.
Milwaukee Bucks: Takeaways From Loss To Miami Heat (read here): Jordan Treske also reflected on Thursday's game as he highlighted his key takeaways from a disappointing night for the Bucks.
Best of Bucks Across The Internet From 11/18/16
Bucks' Jabari Parker will keep "fighting oppression" after Donald Trump election (read here): Having been praised and criticized (depending on your political persuasion) in equal measure for his outspoken stance in relation to the election of Donald Trump, Jabari explained the reasons for many of his recent comments in great detail during this Q&A with Nubyjas Wilborn of Sporting News.
Jabari Parker fulfilling promise in year 3 (read here): Keith Smith of Real GM takes a look at how Jabari is kicking on in his third season and beginning to look more like the player so many expected him to be.
Former hockey executive in line for "senior role" with Bucks (read here): Charles Gardner of the Milwaukee Journal Sentinel reports that Michael McCarthy is set for a role with the Bucks having previous worked for the MSG Group and the St. Louis Blues.
The Lowe Post – Kevin Arnovitz, ESPN (read here): Always a must listen for NBA fans, the latest edition of The Lowe Post includes talk of Bango bobble head toothbrush holders and Zach Lowe's brief musing about something "fishy" going on with Greg Monroe's lack of minutes.
Pachulia seeing stars in new role with Warriors (read here): Ahead of his return to Milwaukee as a Warrior on Saturday, Charles Gardner spoke to Zaza Pachulia about his star-studded team and his relationship with current Bucks players.
That's it for today's roundup but check back in tomorrow when we'll do it all again.
More from Behind the Buck Pass
This article originally appeared on