Milwaukee Bucks Daily: Jabari Parker Making 3s, Helping The Community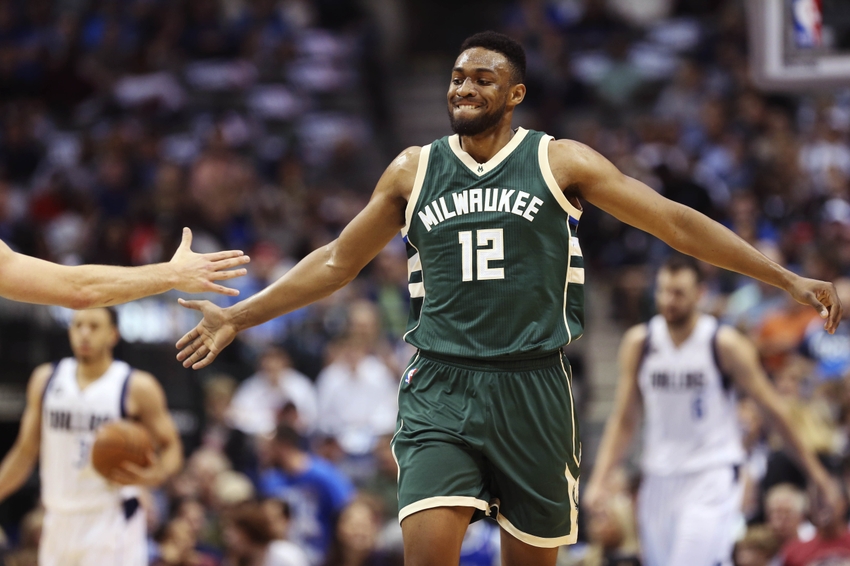 The latest Milwaukee Bucks Daily is here as Jabari Parker talks about his newfound shooting range and does good work in the community.
Welcome back to Milwaukee Bucks Daily.
If this is your first time joining us for the daily roundup, the idea of this piece is generally to help keep you up to date on the best of all the latest Bucks news on a day-to-day basis.
This column acts as a means to recap what you might have missed from us at Behind The Buck Pass on the previous day, but also more importantly to share with you some of the work from around the internet that is worth your attention as a Bucks fan.
As usual, if you spot something that you think might be of interest, you can send it our way too. Tweet it to @BehindTheBucks or mail it to winin6podcast@gmail.com.
Let's get down to it:
Best of Behind The Buck Pass From 11/22/16
Milwaukee Bucks: Takeaways From Win Over Magic (read here): Jordan Treske looks back on the key talking points and takeaways from Monday's action at the Bradley Center, as the Bucks got the W.
Milwaukee Bucks: Grades From 93-89 Win Over Orlando Magic (read here): Ti Windisch grades not only each Bucks player, but also Jason Kidd and the Orlando Magic following Milwaukee's Monday night win.
Best of Bucks Across The Internet From 11/22/16
3-pointers suddenly part of Parker's comfort zone (read here): Charles Gardner of the Milwaukee Journal Sentinel caught up with Jabari after his 5-7 three-point shooting showing, and spoke to him about his new-found confidence in that shot.
Bucks' Jabari Parker donates, distributes Thanksgiving meals in Milwaukee (read here): Jabari donated and distributed 150 turkey dinners to families at capuchin ministry, the House of Peace, in Milwaukee on Tuesday.
Who is the second best player in the Eastern Conference? (read here): Paul Flannery and Tom Ziller of SB Nation look to identify the East's best player not named LeBron James, and Giannis Antetokounmpo's name found its way into the mix.
Kareem Abdul-Jabbar accepts the Presidential Medal of Freedom (read here): Bucks.com round up the details and pictures as the franchise's greatest legend picked up the highest civilian honor the US has to offer at the White House on Tuesday.
Casting the Matthew Dellavedova biopic (read here): Brendon Kleen of The Step Back tries his hand at casting the upcoming Matthew Dellavedova biopic with some fun choices throughout.
That's it for today's roundup but check back in tomorrow when we'll do it all again.
More from Behind the Buck Pass
This article originally appeared on