Milwaukee Bucks Daily: Greg Monroe Embracing Bench Role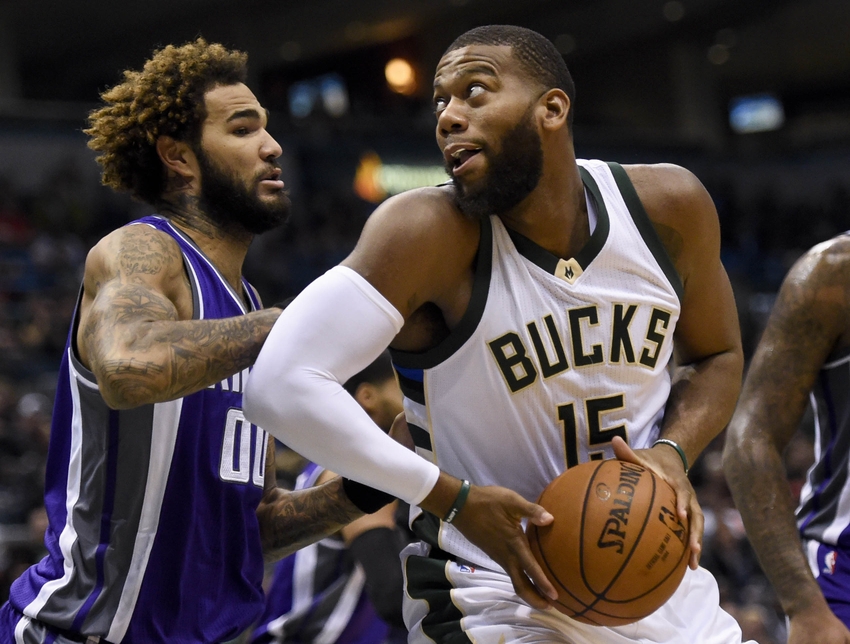 The latest Milwaukee Bucks Daily is here as Greg Monroe speaks about his comfort in his new bench role.
Welcome back to Milwaukee Bucks Daily.
If this is your first time joining us for the daily roundup, the idea of this piece is generally to help keep you up to date on the best of all the latest Bucks news on a day-to-day basis.
This column acts as a means to recap what you might have missed from us at Behind The Buck Pass on the previous day, but also more importantly to share with you some of the work from around the internet that is worth your attention as a Bucks fan.
As usual, if you spot something that you think might be of interest, you can send it our way too. Tweet it to @BehindTheBucks or mail it to winin6podcast@gmail.com.
Let's get down to it:
Best of Behind The Buck Pass From 11/15/16
Milwaukee Bucks: Five Potential Trade Partners To Take A Center (read here): With Milwaukee's crowded center rotation, Ti Windisch looks at five teams who could be in position to make a trade with the Bucks in the coming months.
Milwaukee Bucks Player of the Week: (Nov. 6 – Nov. 12) (read here): John Heffernon returns with his weekly roundup of the best Bucks of the week, awarding the title of POTW to the team's top performer.
Best of Bucks Across The Internet From 11/15/16
Greg Monroe steady in key reserve role for the Bucks (read here): Charles Gardner of the Milwaukee Journal Sentinel speaks with Greg Monroe about his new role in the rotation, and the Bucks' improved start this season.
Q&A: Milwaukee Bucks Forward Giannis Antetokounmpo (read here): Steve Aschburner of NBA.com held an in-depth interview with Giannis Antetokounmpo, that makes for a fascinating read.
At least 3 NBA teams no longer staying in Trump hotels (read here): ESPN's Marc Stein and Zach Lowe report that the Bucks are one of three teams who have already decided to avoid staying in hotels owned by the president-elect, Donald Trump.
5 teams that can challenge the Cavaliers in the Eastern Conference (read here): John Buhler of FanSided looks at five Eastern teams who could cause problems for the champion Cavaliers, with the Bucks included in the mix.
That's it for today's roundup but check back in tomorrow when we'll do it all again.
More from Behind the Buck Pass
This article originally appeared on