Milwaukee Bucks Daily: Giannis' Extension Looks Good Against The Market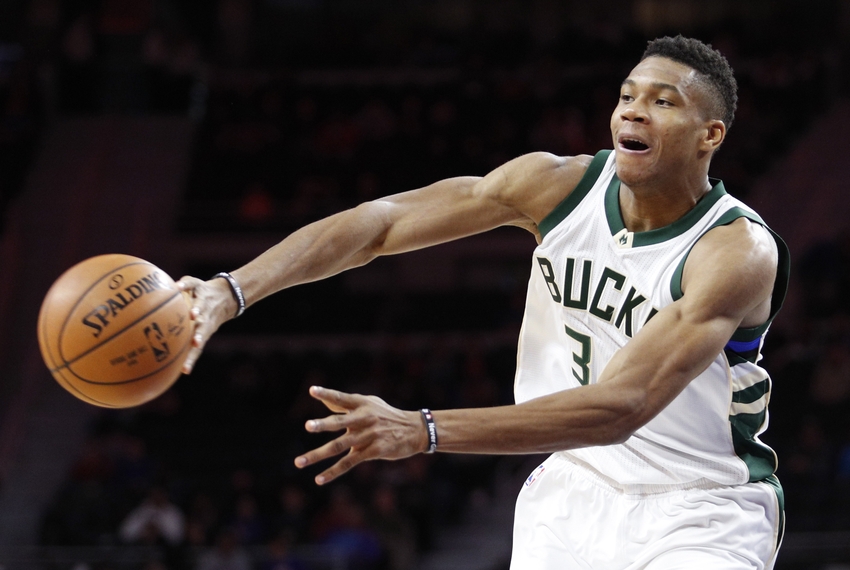 The latest Milwaukee Bucks Daily is here as Giannis Antetokounmpo's extension looks even better against the market.
Welcome back to Milwaukee Bucks Daily.
If this is your first time joining us for the daily roundup, the idea of this piece is generally to help keep you up to date on the best of all the latest Bucks news on a day-to-day basis.
This column acts as a means to recap what you might have missed from us at Behind The Buck Pass on the previous day, but also more importantly to share with you some of the work from around the internet that is worth your attention as a Bucks fan.
As usual, if you spot something that you think might be of interest, you can send it our way too. Tweet it to @BehindTheBucks or mail it to winin6podcast@gmail.com.
Let's get down to it:
Best of Behind The Buck Pass From 10/31/16
Win In 6 Podcast #84: Thoughts On Week 1 (read here): I'm joined by Ti Windisch and Jordan Treske as we run through our feelings on what we've seen from the Bucks through the first week of the season.
Milwaukee Bucks: The Greek Freak Is Here (read here): Lukas Harkins marked Halloween by taking a look at the Bucks' own Greek Freak and his ever growing range of abilities.
Have The Milwaukee Bucks Got A Remedy For Small Ball Again This Year? (read here): Having matched up well with the Golden State Warriors last year, Rohan Katti wonders whether the Bucks could have an answer to small ball again this season.
Milwaukee Bucks: Grades From 98-83 Loss To Detroit Pistons (read here): Lukas Harkins grades the Bucks players, Jason Kidd and the Detroit Pistons after Sunday's game in the Palace.
Milwaukee Bucks: Key Takeaways From Loss To Detroit Pistons (read here): Ti Windisch rounded up his selection of key talking points and takeaways from the action in Detroit too.
Best of Bucks Across The Internet From 10/31/16
NBA extension grades: Bucks make smart play locking up Giannis Antetokounmpo (read here): As other NBA teams scrambled to reach extensions before the deadline on Monday, the Bucks had long since locked up their deal with Giannis. Tim Bontemps grades all of this year's extensions, giving the Bucks' his highest grade for tying down the Greek Freak.
Bucks offense needs plenty of tuning (read here): Charles Gardner of the Milwaukee Journal Sentinel looks at the adjustments that still need to be made in terms of Milwaukee's offense, with quotes from Jason Kidd, Matthew Dellavedova and Stan Van Gundy.
Pelicans vs. Bucks Preview (read here): SB Nation's Pelicans' site The Bird Writes look ahead to Tuesday night's game in the Big Easy, and although they're optimistic about their team's chances, they remain wary of Milwaukee.
That's it for today's roundup but check back in tomorrow when we'll do it all again.
More from Behind the Buck Pass
This article originally appeared on