Milwaukee Bucks Daily: Giannis Calls Delly "Best Teammate I've Ever Had"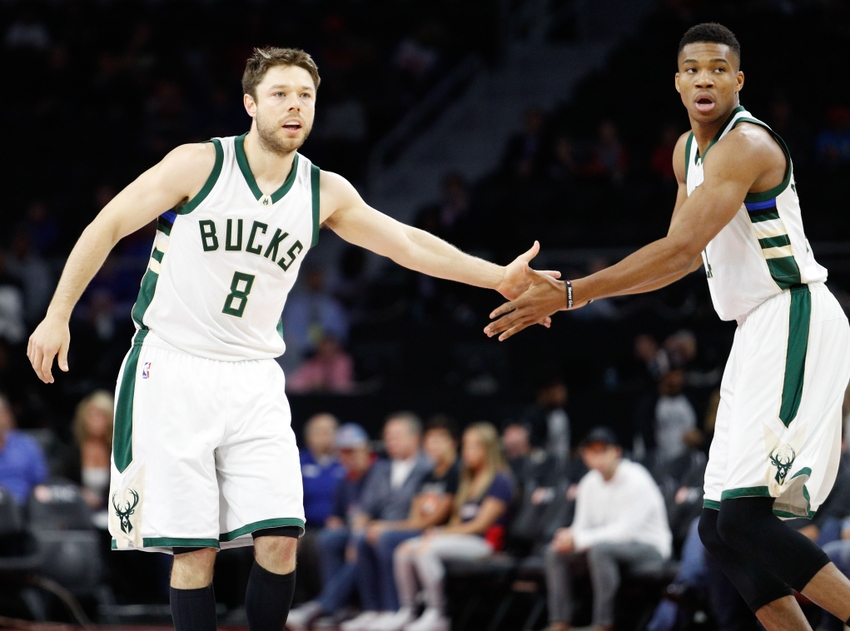 The latest Milwaukee Bucks Daily is here as Giannis Antetokounmpo describes Matthew Dellavedova as the best teammate he's ever played with.
Welcome back to Milwaukee Bucks Daily.
If this is your first time joining us for the daily roundup, the idea of this piece is generally to help keep you up to date on the best of all the latest Bucks news on a day-to-day basis.
This column acts as a means to recap what you might have missed from us at Behind The Buck Pass on the previous day, but also more importantly to share with you some of the work from around the internet that is worth your attention as a Bucks fan.
As usual, if you spot something that you think might be of interest, you can send it our way too. Tweet it to @BehindTheBucks or mail it to winin6podcast@gmail.com.
Let's get down to it:
Best of Behind The Buck Pass From 11/14/16
Win In 6 Podcast #86: Giannis Antetokounmpo Continues To Learn On The Job (read here): This week's Win In 6 Podcast arrives as Jordan Treske and I discuss where Giannis needs to continue improving, Jabari's shot, Henson as a starter and much more!
Milwaukee Bucks: Expect Inconsistency Throughout The Season (read here): Justin Jagler writes about a young, developing Bucks team will likely be plagued by inconsistencies throughout the season.
Milwaukee Bucks: Can Michael Beasley Revive His Career? (read here): Rohan Katti takes a closer look at Michael Beasley's start in Milwaukee and asks whether it can sustain to become a career turning point.
Best of Bucks Across The Internet From 11/14/16
Antetokounmpo: Delly is the best teammate I've ever had (read here): One of a number of interesting quotes to emerge from Giannis speaking to international media on Monday saw the Greek Freak hail Matthew Dellavedova as the greatest teammate he's ever played with.
Bucks' Giannis Antetokounmpo knows he has "a long ways to go" (read here): Steve Aschburner of NBA.com has more on Giannis' recent comments, including his reaction to Jason Kidd comparing him to Dirk Nowitzki.
Beasley making his points to boost Bucks' bench (read here): Charles Gardner of the Milwaukee Journal Sentinel speaks with Jason Kidd and Michael Beasley, about what Beas brings to the team and how he's started the season. Warning: this includes some of the greatest quotes known to man since the last time Beas was quoted.
That's it for today's roundup but check back in tomorrow when we'll do it all again.
More from Behind the Buck Pass
This article originally appeared on