Milwaukee Bucks Daily: Giannis Acclaim Continues Ahead Of Spurs Matchup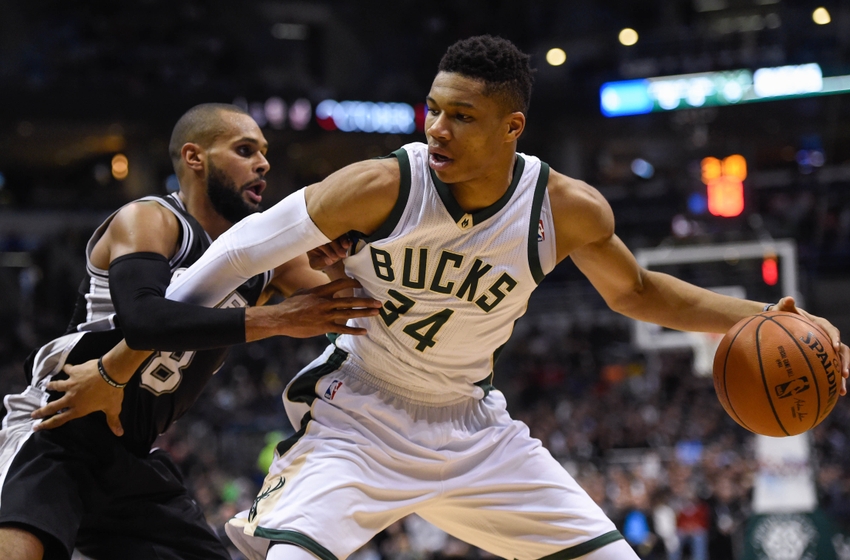 The latest Milwaukee Bucks Daily is here as the buzz surrounding Giannis Antetokounmpo continues as the Bucks prepare for a tough stretch in the schedule.
Welcome back to Milwaukee Bucks Daily.
If this is your first time joining us for the daily roundup, the idea of this piece is generally to help keep you up to date on the best of all the latest Bucks news on a day-to-day basis.
This column acts as a means to recap what you might have missed from us at Behind The Buck Pass on the previous day, but also more importantly to share with you some of the work from around the internet that is worth your attention as a Bucks fan.
As usual, if you spot something that you think might be of interest, you can send it our way too. Tweet it to @BehindTheBucks or mail it to winin6podcast@gmail.com.
Let's get down to it:
Best of Behind The Buck Pass From 12/4/16
Milwaukee Bucks: Takeaways From Win Over Brooklyn Nets (read here): Jordan Treske rounded up his key takeaways from Saturday's win over the Brooklyn Nets.
Milwaukee Bucks: Grades From 112-103 Win Over Brooklyn Nets (read here): Ti Windisch also looked back on that win over the Nets, grading the performance of every Bucks who saw the floor, Jason Kidd and Brooklyn.
Best of Bucks Across The Internet From 12/4/16
Giannis Antetokounmpo is better than ever was meant to be possible (read here): Mark Deeks of NBA UK's Give Me Sport looks at just how incredible Giannis' numbers are, and how he might just be the pick of an incredible young bunch of players currently on the rise in the NBA.
Bucks: The Growth of the Greek Freak (read here): Ryan Magdziarz of Sir Charles In Charge writes about how Giannis' rising star has the Milwaukee Bucks on the rise in the early part of this season.
Giannis Antetokounmpo Has The  Bucks Rising (read here): Sean Hans of HoopsHabit also follows that same theme, exploring how Giannis' move towards more of a point guard position has helped to fuel the Bucks.
Trust developing as surging Bucks face bigger tests (read here): Charles Gardner of the Milwaukee Journal Sentinel writes about how Jason Kidd has started to trust his players and give them a longer leash to work through rougher spells in-game.
That's it for today's roundup but check back in tomorrow when we'll do it all again.
More from Behind the Buck Pass
This article originally appeared on