Milwaukee Bucks Daily: Future Looks Bright For Giannis And Jabari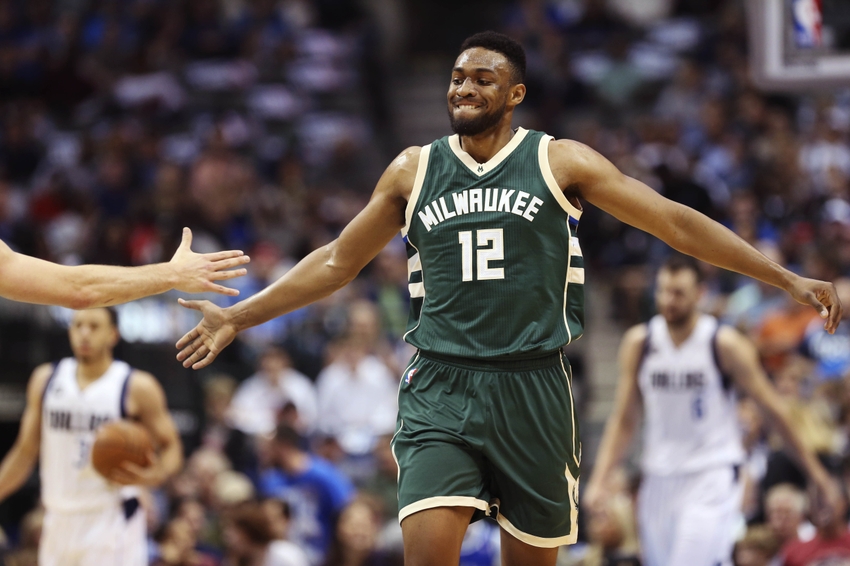 The latest Milwaukee Bucks Daily is here as the time the Bucks are putting in with their best players now may reap dividends in the longer term.
Welcome back to Milwaukee Bucks Daily.
If this is your first time joining us for the daily roundup, the idea of this piece is generally to help keep you up to date on the best of all the latest Bucks news on a day-to-day basis.
This column acts as a means to recap what you might have missed from us at Behind The Buck Pass on the previous day, but also more importantly to share with you some of the work from around the internet that is worth your attention as a Bucks fan.
As usual, if you spot something that you think might be of interest, you can send it our way too. Tweet it to @BehindTheBucks or mail it to winin6podcast@gmail.com.
Let's get down to it:
Best of Behind The Buck Pass From 11/11/16
Milwaukee Bucks: Grades From 112-106 Loss To New Orleans Pelicans (read here): After a disappointing loss to New Orleans on Thursday night, Lukas Harkins graded the performances of Milwaukee's players, coach Jason Kidd and the Pelicans.
Milwaukee Bucks: Takeaways From Loss To New Orleans Pelicans (read here): Ti Windisch also looked back on that game offering up his biggest takeaways and key reactions from the Bucks' six point defeat.
Best of Bucks Across The Internet From 11/11/16
Jabari Parker has all the tools to be one of the NBA's elite scorers (read here): Scott Rafferty of Sporting News looks at how Jabari Parker's diverse range of offensive skills means that he has the potential to be one of the best scorers in all of the NBA.
How Giannis is being groomed to lead the NBA's next "big three" (read here): Jonny Auping of Real GM looks at how if the Bucks set Giannis on the right path and he continues to develop, Milwaukee's big three could take over the league.
Brogdon pushes way into rookie rankings (read here): Charles Gardner of the Milwaukee Journal Sentinel spoke to Malcolm Brogdon as the rookie guard continued to push his way towards the forefront of discussions about the league's first year players.
Delly The Perfect Role Model For Young Aussies, Says Longley (read here): Speaking to ESPN Australia, former NBA champion Luc Longley revealed that Matthew Dellavedova's high IQ makes him the perfect player for young Australians to try to emulate.
That's it for today's roundup but check back in tomorrow when we'll do it all again.
More from Behind the Buck Pass
This article originally appeared on