Milwaukee Bucks Daily: Exploring The Bucks' Shooting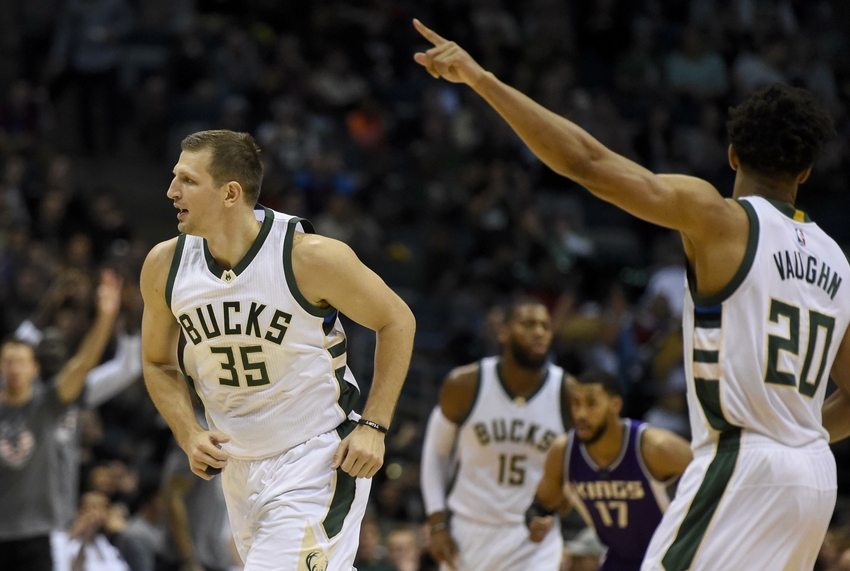 The latest Milwaukee Bucks Daily is here as the Bucks' shooting is a hot topic of conversation.
Welcome back to Milwaukee Bucks Daily.
If this is your first time joining us for the daily roundup, the idea of this piece is generally to help keep you up to date on the best of all the latest Bucks news on a day-to-day basis.
This column acts as a means to recap what you might have missed from us at Behind The Buck Pass on the previous day, but also more importantly to share with you some of the work from around the internet that is worth your attention as a Bucks fan.
As usual, if you spot something that you think might be of interest, you can send it our way too. Tweet it to @BehindTheBucks or mail it to winin6podcast@gmail.com.
Let's get down to it:
Best of Behind The Buck Pass From 11/8/16
Milwaukee Bucks: A Vote For Malcolm Brogdon Is A Vote For The Future (read here): In his BTBP debut, Travis Schlepp wrote an election day special on Malcolm Brogdon's suitability for president.
Milwaukee Bucks: The Perils Of Being A Jump Shooting Team (read here): Ti Windisch looks at the Bucks' increased reliance on jump shots and how it will both win and lose games for them as the season progresses.
Best of Bucks Across The Internet From 11/8/16
The Bucks are taking shots from good place (read here): Alex Boeder of Bucks.com looks at how the Bucks have generally increased their three-point attempts, spurned long twos and changed the shape of their decision-making process when it comes to shooting the ball.
Home restoration on Bucks' mind now (read here): Charles Gardner of the Milwaukee Journal Sentinel writes about how the Bucks are determined to to be a force at home, and how the players feel about the Bradley Center ahead of the team's future move.
Jordan 'Defy City' Ft. Jabari Parker (read here): Slam Magazine link to a short Jordan brand film on basketball and life in Chicago, that features Bucks' forward Jabari Parker talking about his journey and his hometown.
That's it for today's roundup but check back in tomorrow when we'll do it all again.
More from Behind the Buck Pass
This article originally appeared on