Milwaukee Bucks Daily: Disappointing Night In South Beach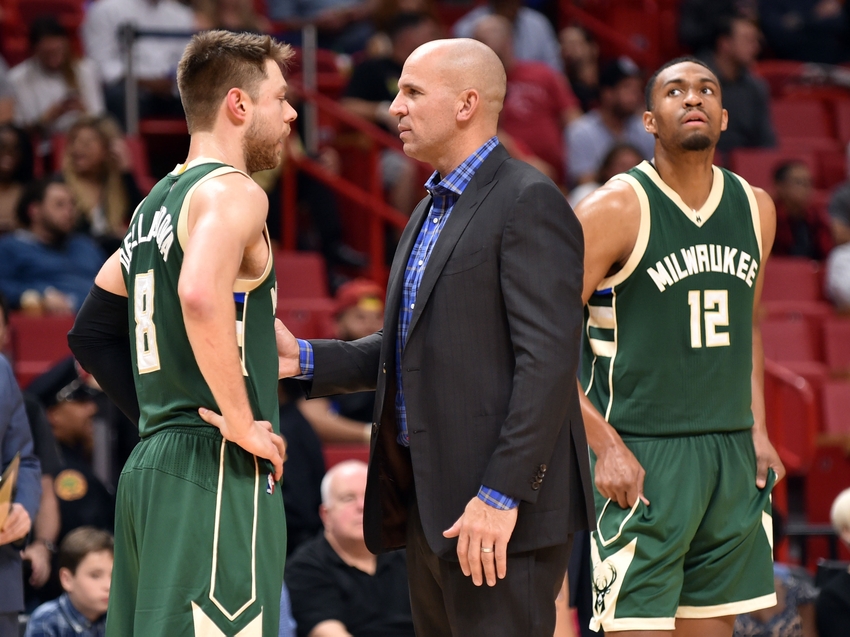 The latest Milwaukee Bucks Daily is here as the Bucks fall a long way short against the Heat on Thursday night.
Welcome back to Milwaukee Bucks Daily.
If this is your first time joining us for the daily roundup, the idea of this piece is generally to help keep you up to date on the best of all the latest Bucks news on a day-to-day basis.
This column acts as a means to recap what you might have missed from us at Behind The Buck Pass on the previous day, but also more importantly to share with you some of the work from around the internet that is worth your attention as a Bucks fan.
As usual, if you spot something that you think might be of interest, you can send it our way too. Tweet it to @BehindTheBucks or mail it to winin6podcast@gmail.com.
Let's get down to it:
Best of Behind The Buck Pass From 11/17/16
Milwaukee Bucks Player Power Rankings (Nov.10 – Nov.19) (read here): Lukas Harkins returns with his weekly player power rankings, as he weighs up the movers and shakers on the roster over the past seven days.
Milwaukee Bucks Game Preview: Nov. 17 at Miami Heat (read here): Ti Windisch ran through his own preview of the game against the Heat and rounded up our staff predictions.
Opposition Intel: Miami Heat Preview With David Ramil (read here): Also prior to Thursday's game, I caught up with David Ramil of Locked on Heat to get the perspective on Miami's team this season.
Milwaukee Bucks: Grades From 107-100 Loss To Atlanta Hawks (read here): Tom Pheister graded the Bucks' performances, Jason Kidd and the Hawks from Wednesday night's game in Atlanta.
Milwaukee Bucks: Takeaways From Loss To Atlanta Hawks (read here): Jordan Treske also highlighted some of the key talking points and takeaways from that defeat to the Hawks.
Best of Bucks Across The Internet From 11/17/16
Heat 96, Bucks 73: Whiteside erases chances (read here): Charles Gardner of the Milwaukee Journal Sentinel recaps and rounds up the quotes and reactions from a poor loss for the Bucks on the road in Miami on Thursday.
Pregame Report: Giannis here, there and everywhere (read here): Ahead of Thursday's game, Charles Gardner also wrote about some of the reactions to the Bucks playing small and Giannis playing at center for a spell against the Atlanta Hawks on Wednesday.
30 teams in 30 days: What to make of the Milwaukee Bucks? (read here): Josh Benjamin of Forbes looks at the overall situation for the Bucks in terms of cap, talent and more, and is not a big fan of Miles Plumlee's contract.
That's it for today's roundup but check back in tomorrow when we'll do it all again.
More from Behind the Buck Pass
This article originally appeared on