Milwaukee Bucks Daily: Continued Reactions To Win Over Cleveland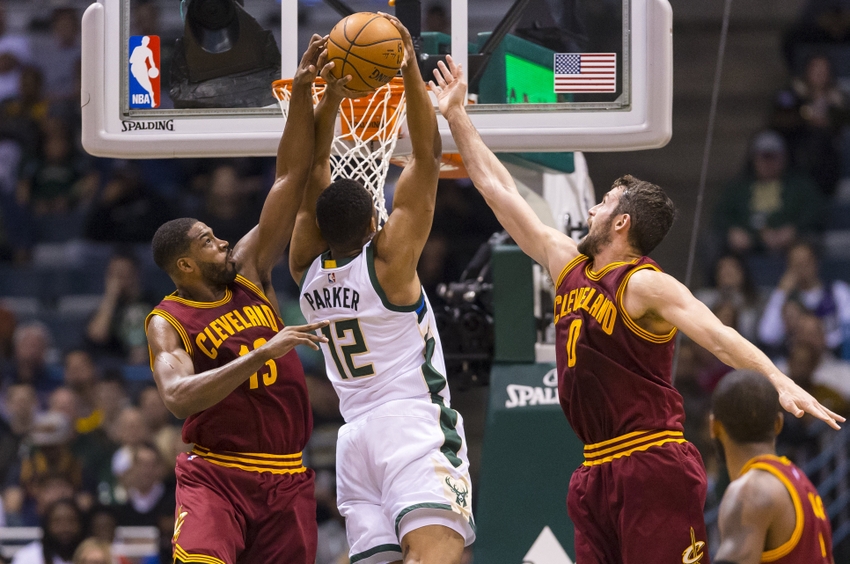 The latest Milwaukee Bucks Daily is here as the reactions continue in the aftermath of Milwaukee's win over Cleveland.
Welcome back to Milwaukee Bucks Daily.
If this is your first time joining us for the daily roundup, the idea of this piece is generally to help keep you up to date on the best of all the latest Bucks news on a day-to-day basis.
This column acts as a means to recap what you might have missed from us at Behind The Buck Pass on the previous day, but also more importantly to share with you some of the work from around the internet that is worth your attention as a Bucks fan.
As usual, if you spot something that you think might be of interest, you can send it our way too. Tweet it to @BehindTheBucks or mail it to winin6podcast@gmail.com.
Let's get down to it:
Best of Behind The Buck Pass From 11/30/16
Milwaukee Bucks: Takeaways From Win Over Cleveland Cavaliers (read here): I relived some of the standout moments and talking points from the win over the Cavs on Tuesday night.
Milwaukee Bucks: Grades From 118-101 Win Over Cleveland Cavaliers (read here): Lukas Harkins also reflected on that game, grading the performance of each individual Buck, Jason Kidd and the Cavaliers.
Best of Bucks Across The Internet From 11/30/16
Cleveland Rocked (read here): Alex Boeder of Bucks.com highlighted and walked through 10 of the standout plays from Milwaukee's Tuesday night win over the Cleveland Cavaliers.
Bucks vs. Cavaliers Is The Future Of The Eastern Conference (read here): Justin Rowan of HoopsHabit explains how Tuesday's Bucks win may prove to be a sneak peek of an eventual shift of power in the Eastern Conference.
Nylon Calculus: Loose ball recovery rate (read here): Krishna Narsu of Nylon Calculus looks at the loose ball recovery rate of players around the NBA, where Greg Monroe and Giannis Antetokounmpo rank fifth and sixth in the NBA, respectively, in terms of loose balls recovered per 36.
Kidd says league's triple threats 'on  a different page' (read here): With Russell Westbrook's run of triple-doubles grabbing headlines, and Giannis Antetokounmpo threatening similar on a near nightly basis, Jason Kidd spoke to Charles Gardner of the Journal Sentinel about the increase in triple-doubles across the league.
That's it for today's roundup but check back in tomorrow when we'll do it all again.
More from Behind the Buck Pass
This article originally appeared on